Do you remember how, when you were a kid, the 4th of July seemed to take forever to arrive? The summer days seemed to stretch on and on! Then the day came and family and friends got together and celebrated in a blur of backyard barbecues, parades, and fireworks.
The celebration taught us about our shared history and our incredible journey from 13 colonies to a nation founded on the ideal of liberty and justice for all. And the party decorations were always red, white and blue. The team at Carlson Craft remembers these days fondly as well, which is why we created our patriotic party accessories!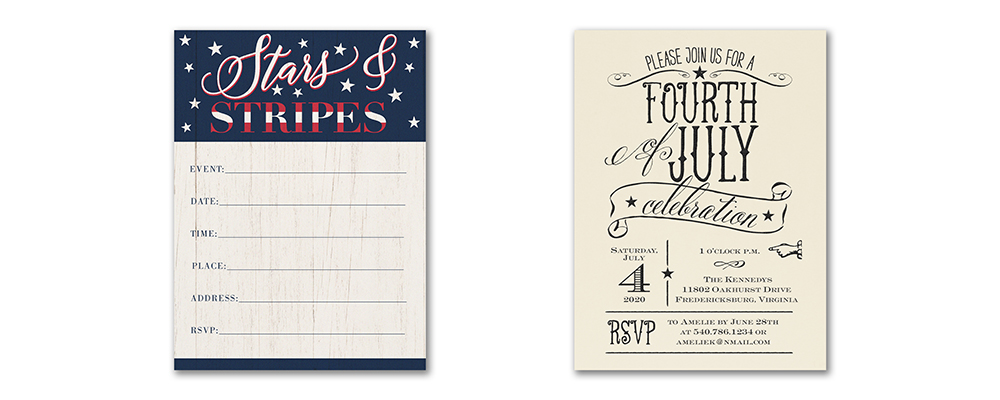 Invite guests to the party with 4th themed invitations and welcome them with a poster, yard sign or banner that celebrates the stars and stripes. Add your party details to our fill-in-the-blank invitation, or leave the printing to us with an invitation filled with old-time calligraphic flourishes.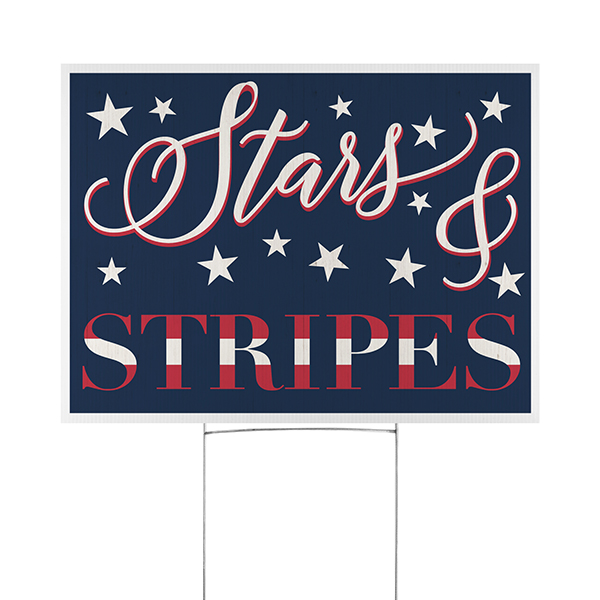 Food on the 4th of July is usually a relaxed mix of must-haves and new recipes people are eagerly taking for a test run. Why not add to the fun with a mix of coasters, napkins or placemats?

A thoughtful addition to an outdoor party, paddle fans are perfect for keeping cool while enjoying the parade.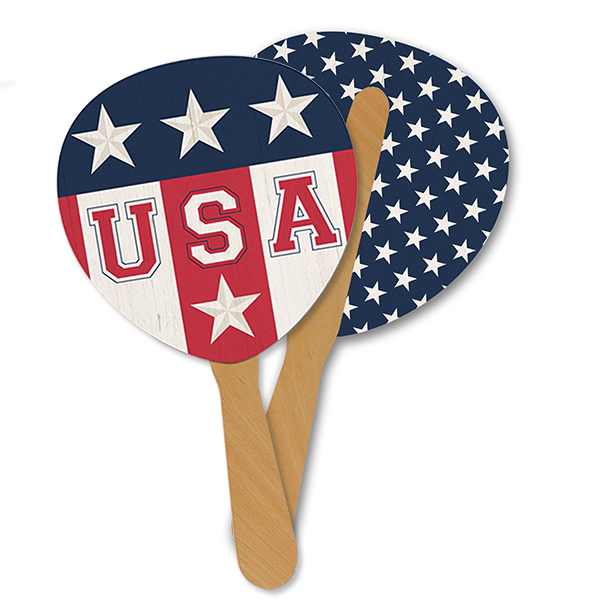 You don't have to wait a year to break out your star-spangled decorations again. Labor Day will be here before you know it! Then there's Veteran's Day in November, and President's day in February… well, you get the picture.
Check out the American Flag Foundation for a history of the stars and stripes, recommended days for displaying the flag and flag etiquette.
Featured Items: Patriotic Fill in the Blank Invitation, Patriotic Type – Party Invitation – Ecru, Patriotic Yard Sign, Patriotic Coaster, Patriotic Foil Beverage Napkin, Patriotic Digital Beverage Napkin, Patriotic Party Fan