The Olympics are just around the corner and now's the time to plan that Olympic Watch party you've been thinking about! Start your planning with patriotic party invitations. Our Patriotic Go Vote Invitation can be easily customized with your wording and choice of trim option to get everyone excited about cheering on Team USA.
Plan your party around the opening ceremony on Sunday, July 25, or check the schedule at https://www.nbcolympics.com/schedule and pick a date to gather to cheer on team USA in your favorite event. Just remember that Japan is 13 hours ahead of the east coast, so check the time zone listed and adjust accordingly!
Next, set up an area to watch the event, and if you have space, another area for socializing so people who want to mingle can chat without disturbing those who want to watch the games.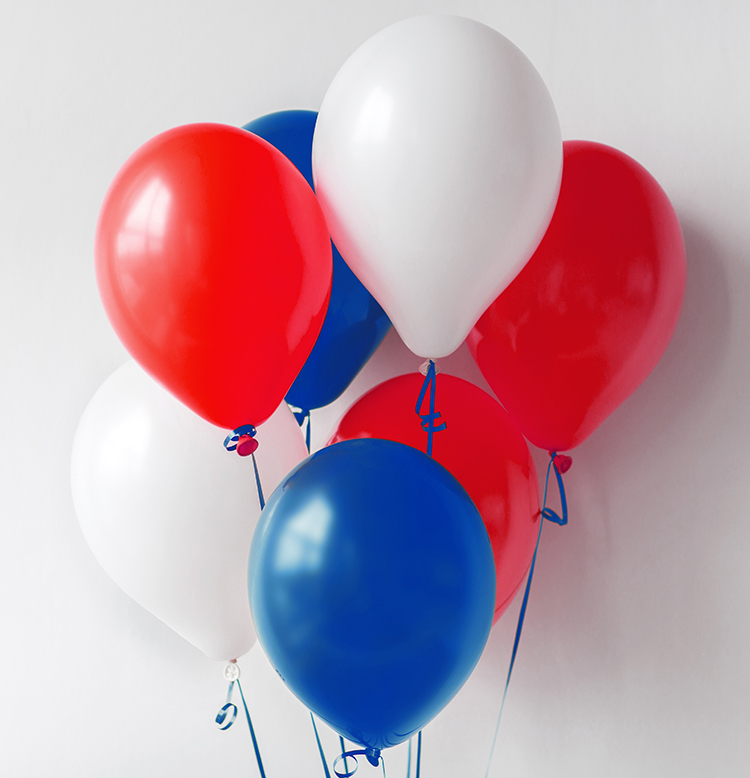 Balloons and crepe paper streamers in Olympic colors make easy, cheap and colorful decorations. If there are kids to keep entertained, they can help decorate by blowing up balloons or making paper chains.
Minute-to-win-it style games will be a hit with both kids and adults, so in the spirit of friendly competition, why not make decorating into a game?
Hold a contest to see who can blow up the most balloons in a minute.
Hand out glue sticks and strips of pre-cut construction paper in blue, black, red, yellow and green and glue sticks, set a timer for 15 minutes, and see who can make the longest chain before time is up!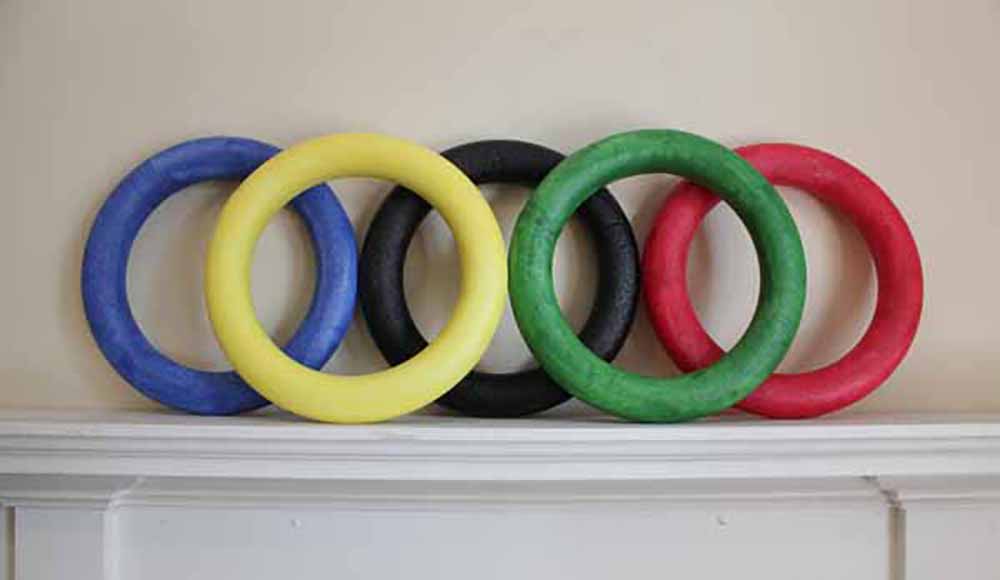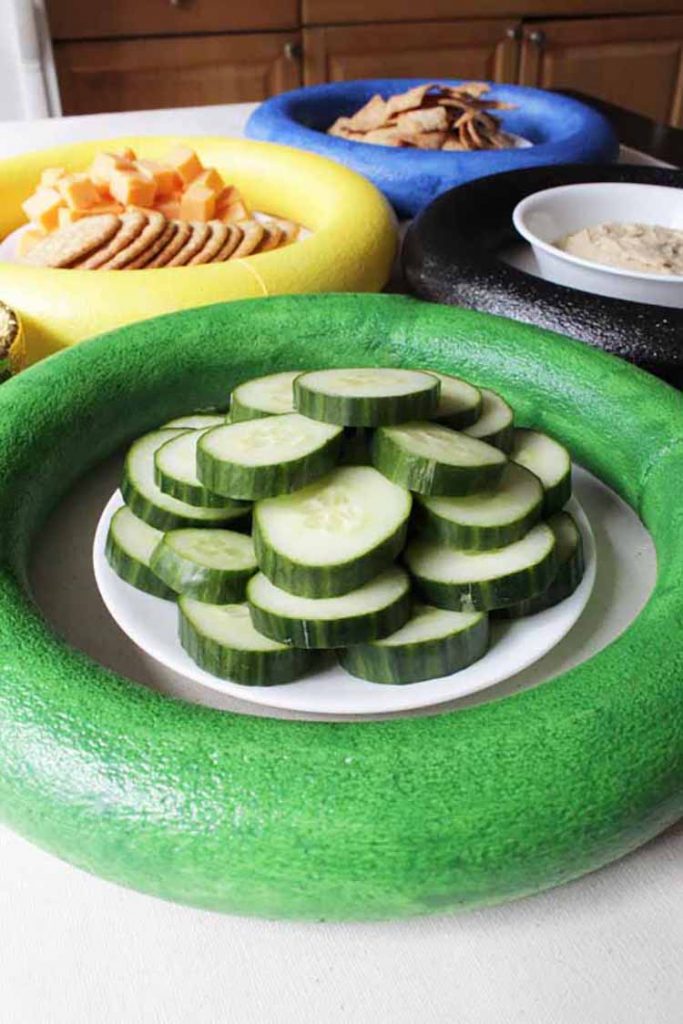 If you want to get crafty yourself, Heidi Gustad's blog, HandsOccupied has a quick tutorial for painting foam rings. They look terrific lined up on a mantel, but we love them as part of a tablescape.
Remember how I mentioned setting up separate areas for viewing and socializing? A food table makes a great way to separate them.
Pick up dollar store napkins in Olympic colors, or kick things up a notch by ordering patriotic napkins and coasters with stars and stripes like the ones shown below.

And the food itself? There's no need to get complicated, just stick with your favorites. But if you want to stick with an Olympic theme, how about a fruit salad in Olympic colors: blueberries, blackberries, kiwi or green grapes, and banana or mango. Involve the kids by having them decorate store-bought treats with M&M's and Lifesavers Gummies. Anything goes!
You could even throw a potluck and turn it into a feast of many nations by asking everyone to bring their favorite international dish.
The Olympic Spirit is about cultivating human relationships through sport, so make this gathering all about connecting with family and friends while you enjoy the games!
Featured Items: Patriotic Go Vote Invitation, Patriotic Coaster, Patriotic Digital Beverage Napkin, Patriotic Foil Beverage Napkin