Love is in the air and it is tired of waiting to land! Good thing vaccinations are rolling out and couples are feeling some relief as far as being able to set a wedding date. We're seeing some serious buzz around spring and summer wedding planning so we wanted to get some color inspiration out there for our couples!
We've grabbed Pantone's Color Palettes for 2021 and gathered some coordinating wedding invitations to help inspire brides and grooms everywhere. We chose three of our favorite color palette with invitations to match but you can check out everything Pantone has to offer and be sure to browse each our Wedding Collections: Classic, Luxe and Trend.
Summer Bouquet
Fresh and fun colors celebrate nature and create a bold look with a dreamy finish.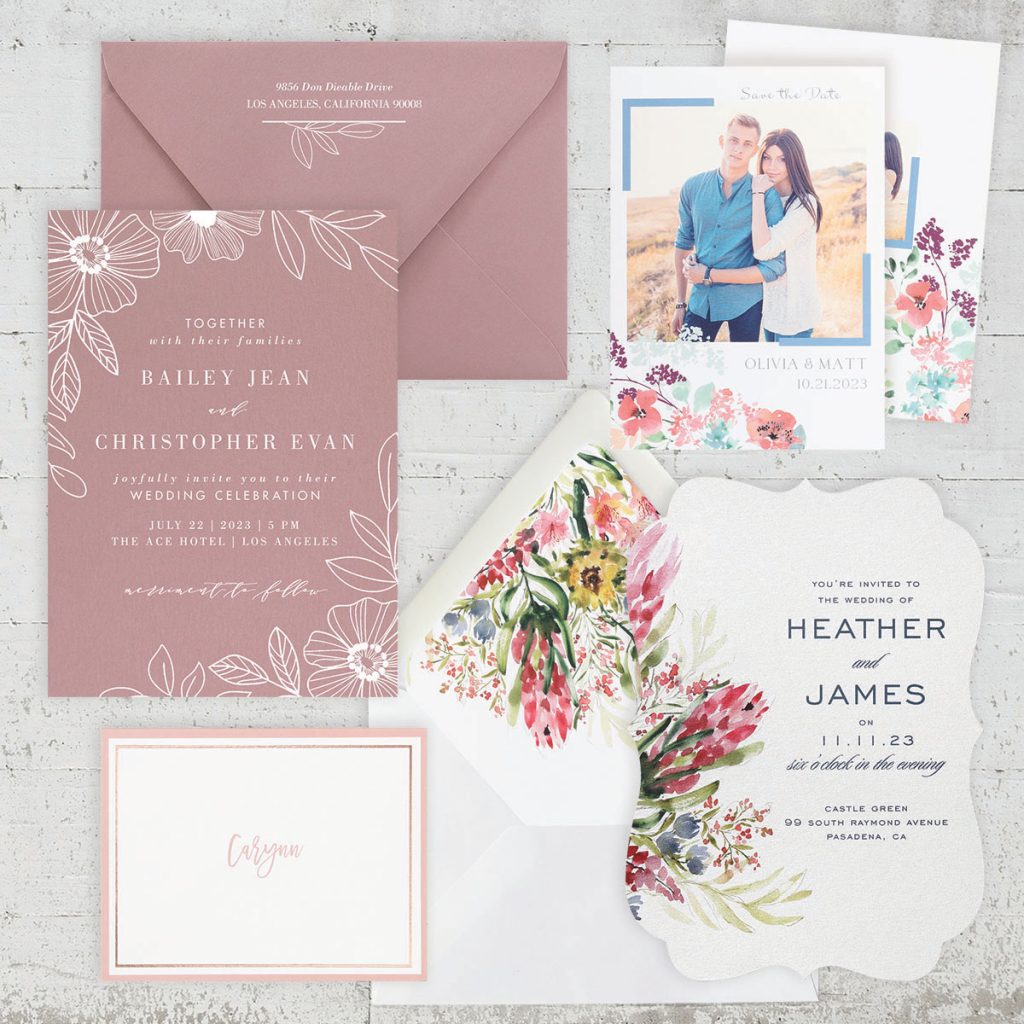 Featured Invitations: Floral Garden Save the Date, Floral Fondness Wedding Invitation, Blossoming Border Wedding Invitation
Intoxicating
Soft, muted colors draw you in and captivate the imagination in this extremely pretty palette.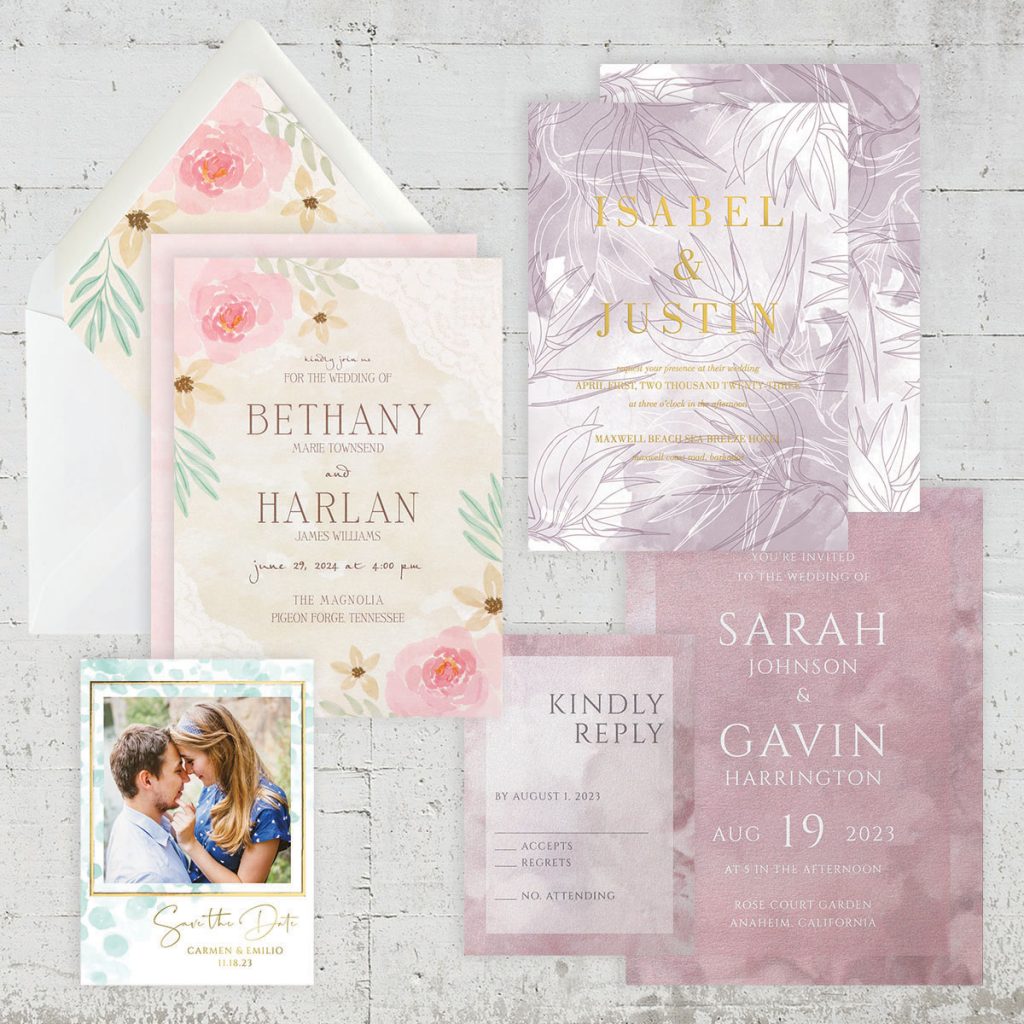 Featured Invitations: Budding Watercolor Wedding Invitation, Welcoming Day Wedding Invitation, Dyed Ice Wedding Invitation, Watercolor Abstract Save the Date
Power Surge
Vibrant, saturated colors come together to form an empowering combination of rich hues and vivid details!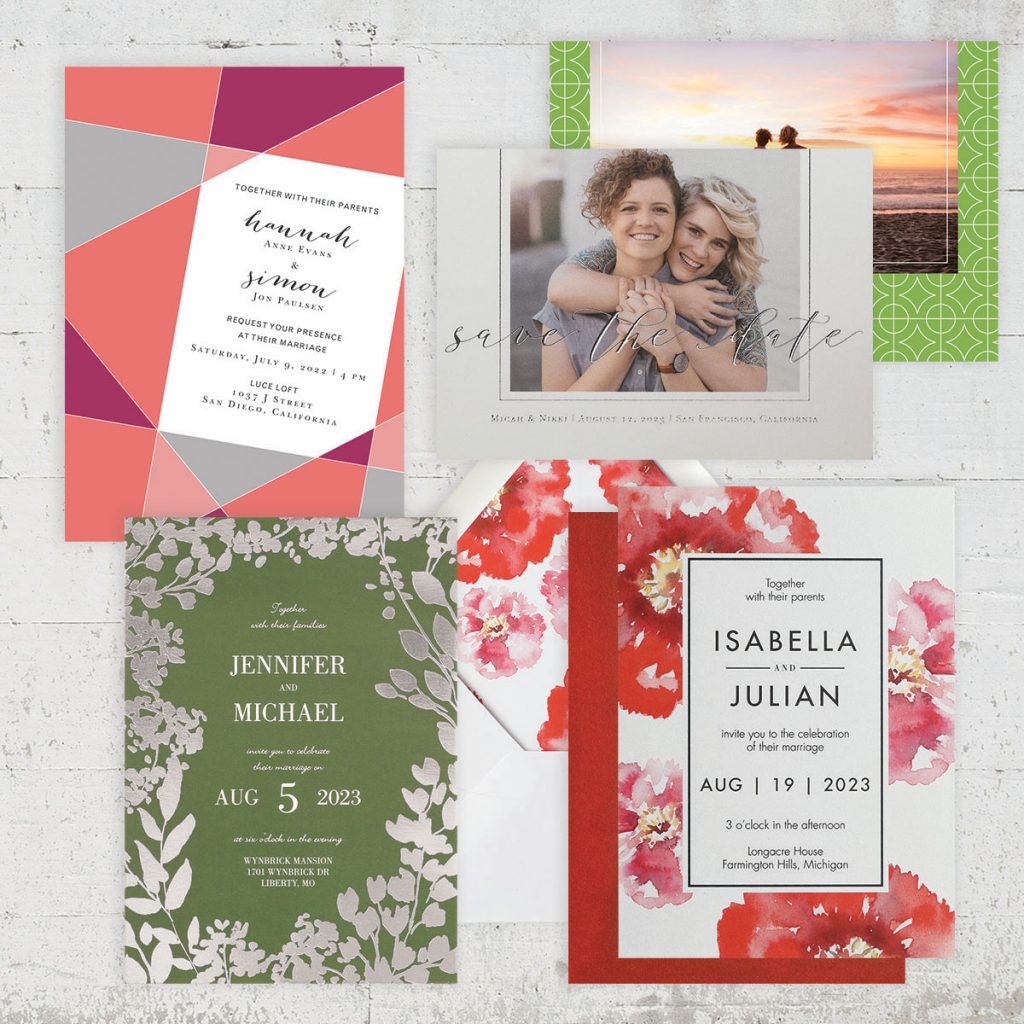 Featured Invitations: Encircled Love Save the Date, Decorative Floral Border Wedding Invitation, Bloom Bright Wedding Invitation, Geometric Color Block Wedding Invitation