Are you planning a holiday party this year? Check out these perfect pairs of holiday invitations and napkins. The invites will have guests excited as soon they open their envelopes and the coordinated, personalized napkins will become an impressive detail at the party itself.
We love the contemporary design of the Colorful Treeline Invitation and its matching napkins. The design is seasonal but not specific to Christmas or new year celebrations, so it works for both holiday celebrations and post-holiday gatherings all winter long. There's even room for additional personalization on the back of the invite, where the treeline design, with its deep reds and greens and touches of faux gold ink, is repeated against a snowy night sky.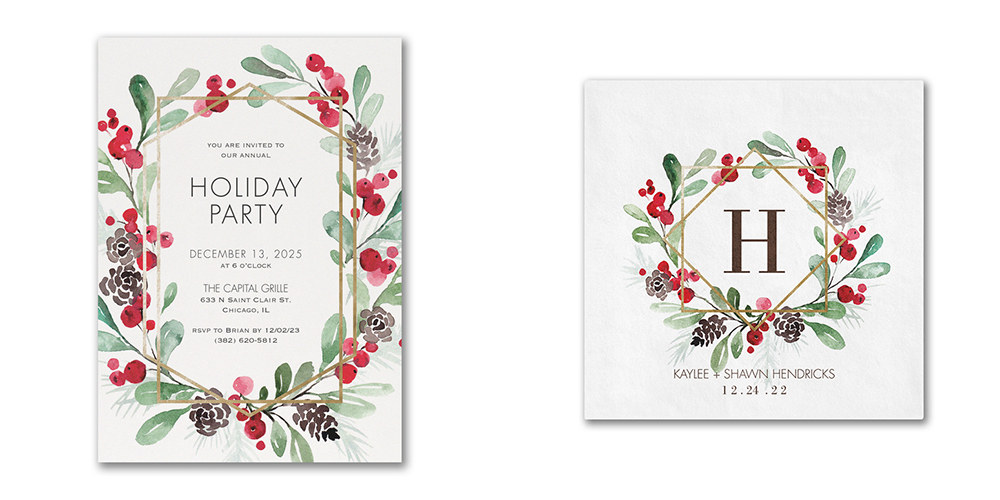 Another contemporary pairing features matching holiday party invitations and napkins with a greenery design decorating a pair of geometric frames printed in faux gold ink. The Holiday Greenery Invitation is a bit more formal and more focused on holiday celebrations. Like all the napkins featured, these are available in both cocktail and luncheon sizes.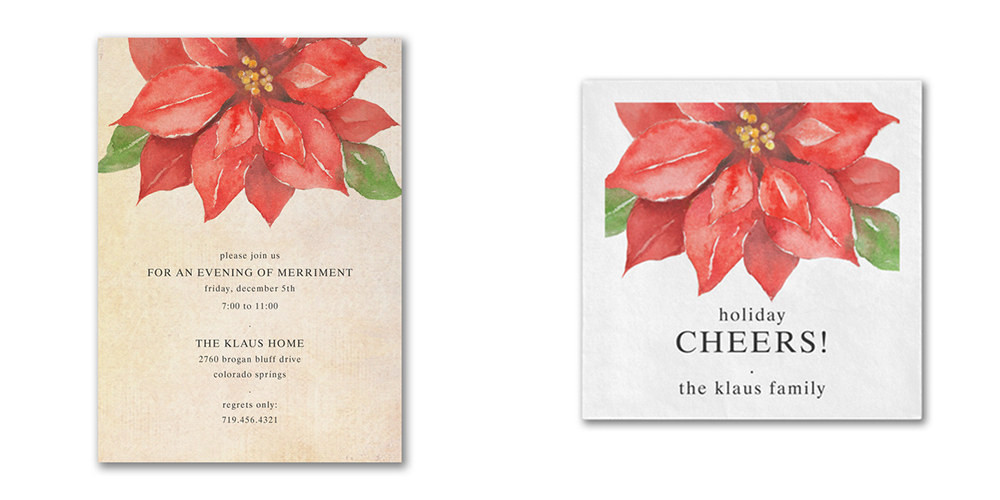 Now it's time for a holiday classic. These Bright Poinsettia Invitations and Napkins are perfect for the holiday season. Their slightly rustic design works beautifully for both casual and formal celebrations. We're exceptionally proud of the way our digital printing reproduces the watercolor design on these 3-ply napkins.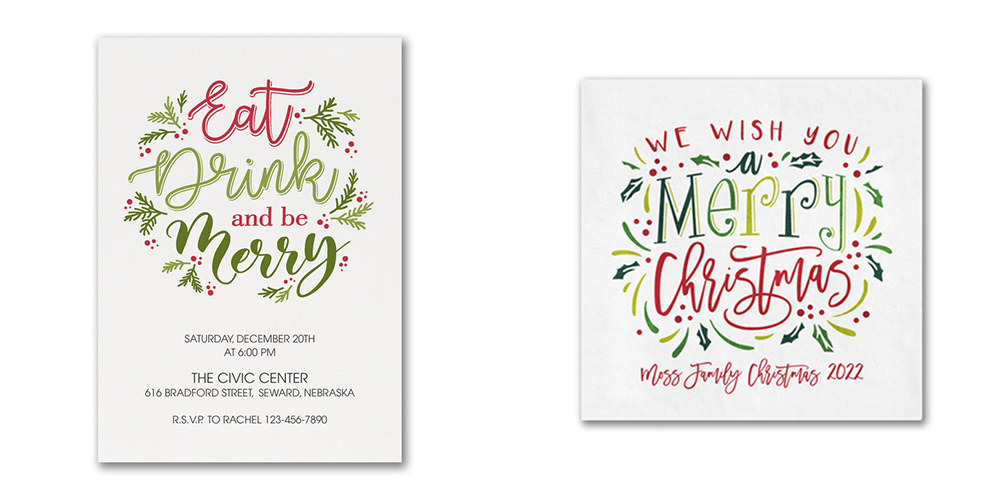 Bright and festive typography is the focus of these fun party invitations and complementary holiday napkins. The holly and berry design repeats on both invites and napkins, but each bears a unique greeting. Invite guests to "Eat Drink and Be Merry" and welcome them to your home with napkins wishing them a "Merry Christmas."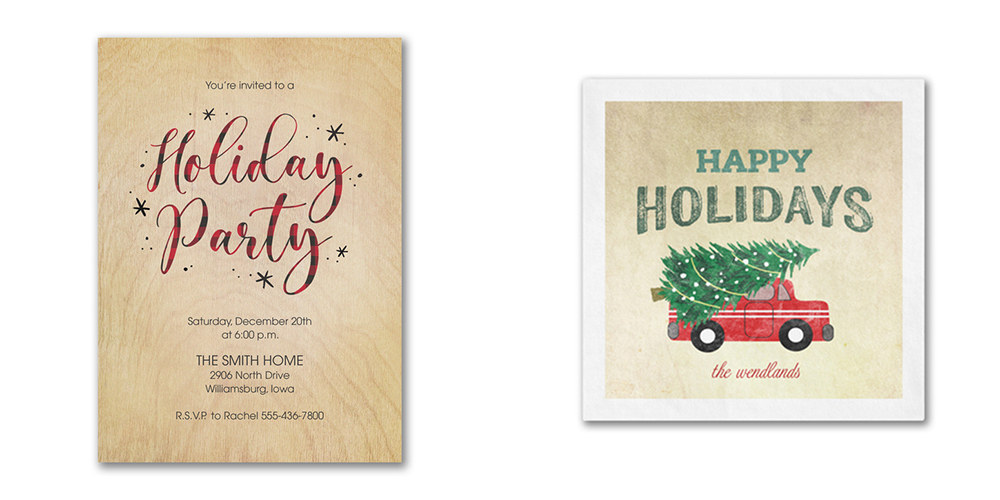 Featured: Colorful Treeline – Invitation, Colorful Treeline Napkin – Beverage, Holiday Greenery – Invitation, Holiday Greenery – Beverage Napkin, Bright Poinsettia – Invitation, Bright Poinsettia – Beverage Napkin, Holiday Typography – Invitation, Holiday Typography – Beverage Napkin, Plaid Party Invitation, Vintage Truck – Beverage Napkin