Maybe, like me, you always have good intentions, but once the holiday crush starts, that box of holiday cards sits there, lonely and unused. If, like me, you've tried to decide if sending holiday cards in late January is cute and quirky or just kind of sad, Thanksgiving cards may be a good option for you. Making the switch to Thanksgiving cards will give you a chance to reach out before things get too crazy.
Thanksgiving cards are a great way to let friends and family know how grateful you are to have them in your life. They're also a nice way to connect when you can't make it home for the holidays, and you want to let your loved ones know you're thinking of them.
This year, it's more important than ever to order early and allow additional time for the post office to deliver your cards. Order before Halloween, and plan on getting them in the mail 2-3 weeks before Thanksgiving.
Whatever your style, when you shop Carlson Craft's selection of Thanksgiving cards, you'll find one that will connect with friends and family in a meaningful way.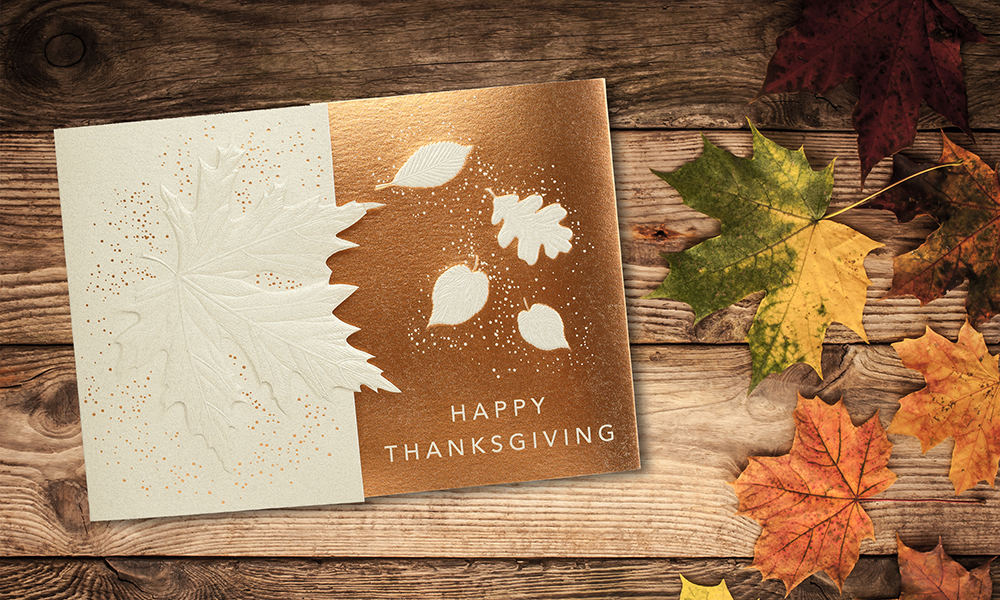 Glamorous, elegant cards are great to send instead of Christmas or new year's cards. The die-cut edges, luxurious embossing and gold shimmer paper make a statement on the card featured above, and this one takes things up a notch with the addition of copper foil.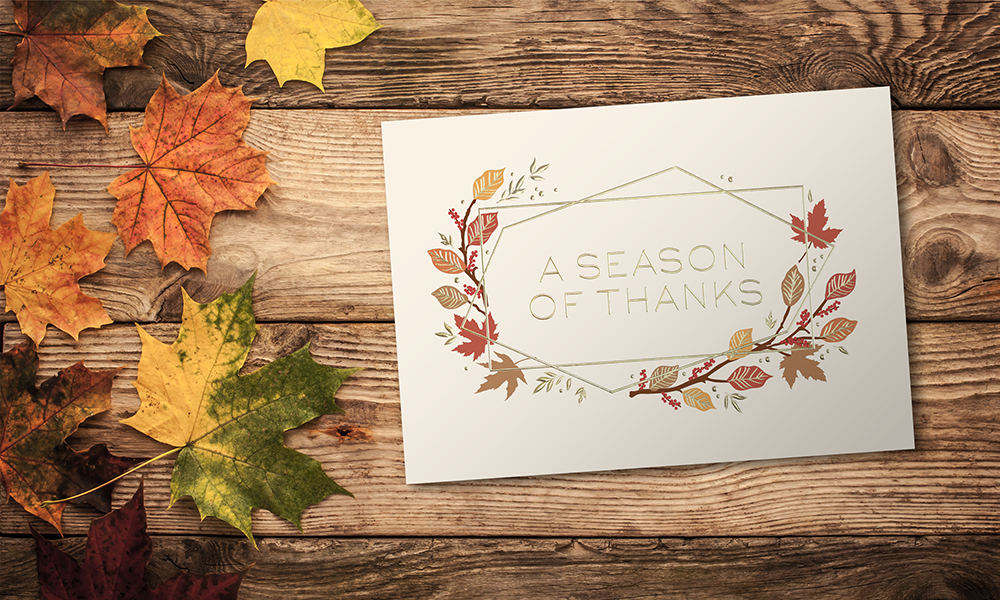 Contemporary cards have a modern, fresh and informal look that brings a little fun to the holiday. What a great way to let someone know you're thinking of them!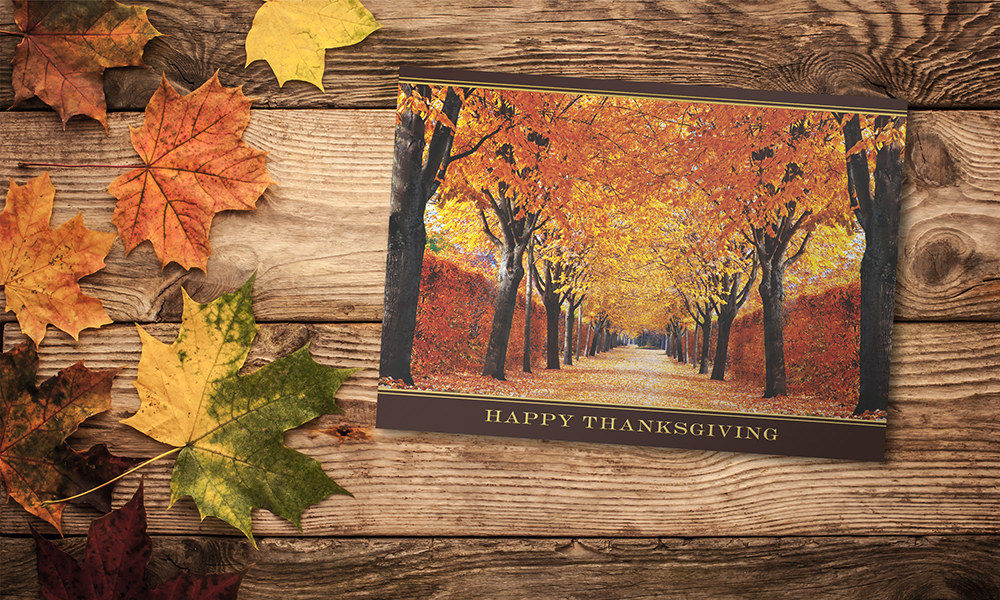 And you can't go wrong with the traditional look of a card featuring an autumn landscape or seasonal wreath.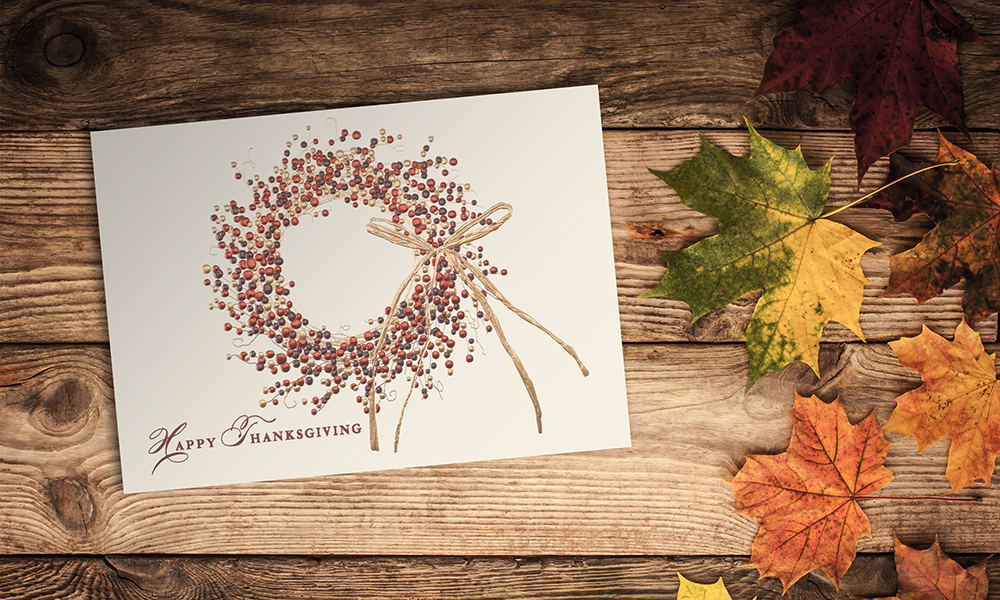 Featured Cards: Thanksgiving Elegance, Subtle Leaves, Geometric Thanksgiving, Thanksgiving Path, Tri-Color Wreath