Hey friends, we've got an exciting wedding invitation to highlight today! We're pretty pumped because this invitation utilizes the Pantone Color of the Year beautifully and it's perfect for all the spring and summer weddings just around the corner.
Pantone is the leader in design color and their chosen color of the year influences so many things in the world of home interior, fashion, graphic design and more. This year they chose two colors because they felt the duality of these tones together represented something bigger.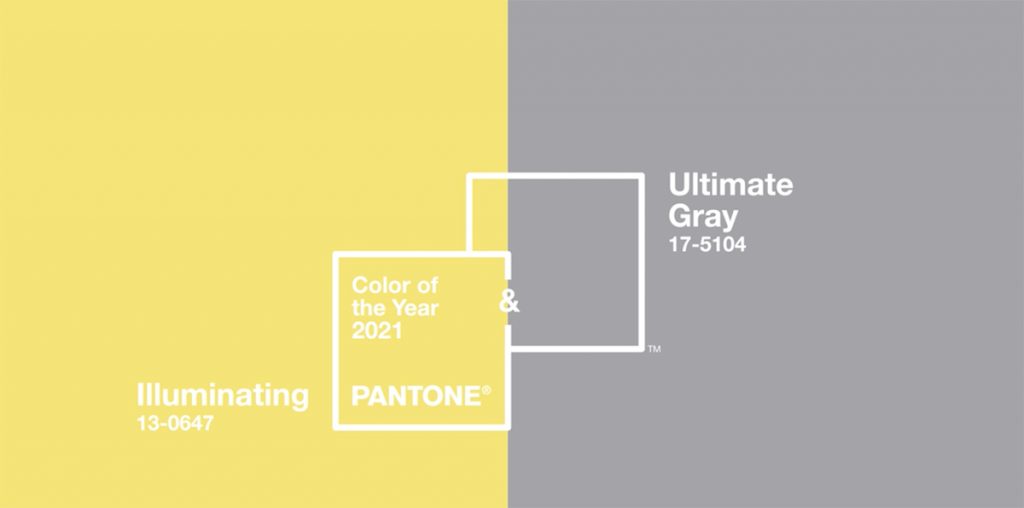 "A message of happiness supported by fortitude, the combination of PANTONE 17-5104 Ultimate Gray + PANTONE 13-0647 Illuminating is aspirational and gives us hope. We need to feel that everything is going to get brighter – this is essential to the human spirit."
We couldn't help but think of our Painted Passion Pocket Wedding Invitation when looking for a way to honor this incredible color choice. It is a stunning piece, and it will surely go down as one of the most memorable wedding invitations your friends and family members will ever receive.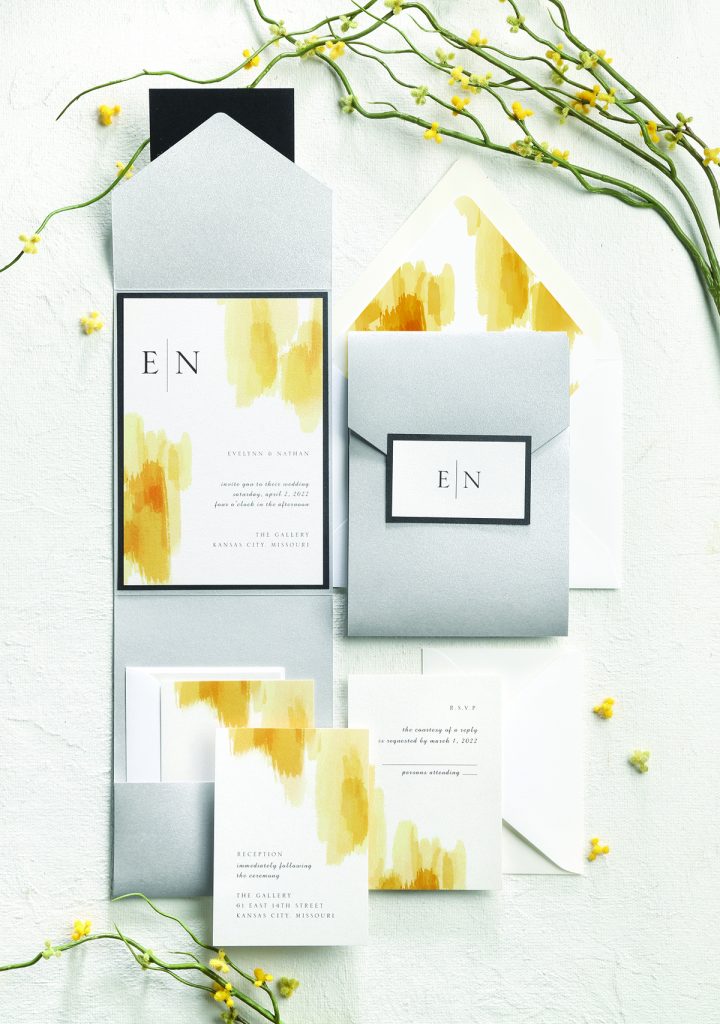 First, we've got the bright yellow brush strokes lending a modern, abstract art quality to the wedding invitation. The monogram in the corner adds a touch of tradition while the black backer adds a luxe layered look. Finally, it's finished with a silver shimmer pocket wrapping it all up in a nice, neat package that's both sleek and stylish.
Check out wedding invitations by Carlson Craft and you'll find more beautiful options full of color and modern design, especially when you shop the Trend Wedding Collection.