A bohemian-themed wedding celebration can be so much more than earth tones, feathers and macramé. It's all about having the freedom to express yourself and your style.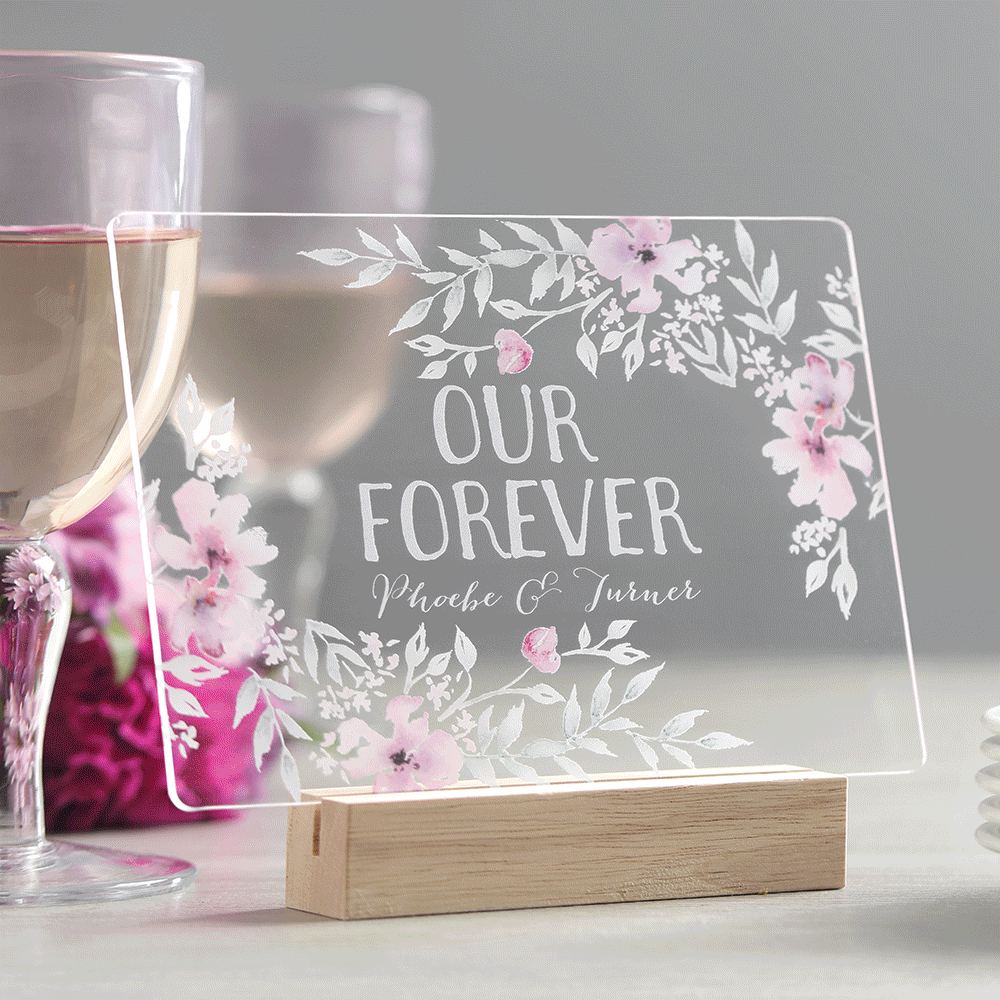 Boho Sophistication accessories feature romantic watercolor florals in shades of green and purple, with a vining botanical design that blends feminine style with a relaxed bohemian vibe. Natural elements are critical to bohemian style, so the design pairs beautifully with fresh greenery.
Scattering accessories with a repeating design throughout the ceremony and reception will help unify the unique and eclectic bohemian elements you've chosen for your décor. It's all about the presentation. A sign welcoming guests to the wedding can be perched on a battered wooden easel or balanced on a stack of thrift store luggage. In contrast, a small acrylic sign looks beautiful placed on a tablescape showcasing mementos from your life together.
Embrace the boho spirit, look for locally produced candy or spiced nuts to tuck inside favor boxes, or check out local artisans for small gifts like hand-painted tealights, tiny dreamcatchers, or macramé keychains.
You can add personalization to many of the items in this collection to make them more meaningful to you. Shop Hortense B. Hewitt to discover even more theme and style options, and be sure to check out the wedding essentials and other collections in our lookbook.
Featured Items: Boho Sophistication Welcome Sign; Boho Sophistication Fan – Personalized; Boho Sophistication Acrylic Décor – Personalized; Boho Sophistication Large Cylinder; Boho Sophistication Napkin – Beverage; Boho Sophistication Guest Book