We're bringing this year's top 8 print trends into focus! Carlson Craft has been a leader in the industry for more than 70 years, which means we know the wedding print trends your clients are looking for, and we're sharing them here so you can see what is sure to catch their eye.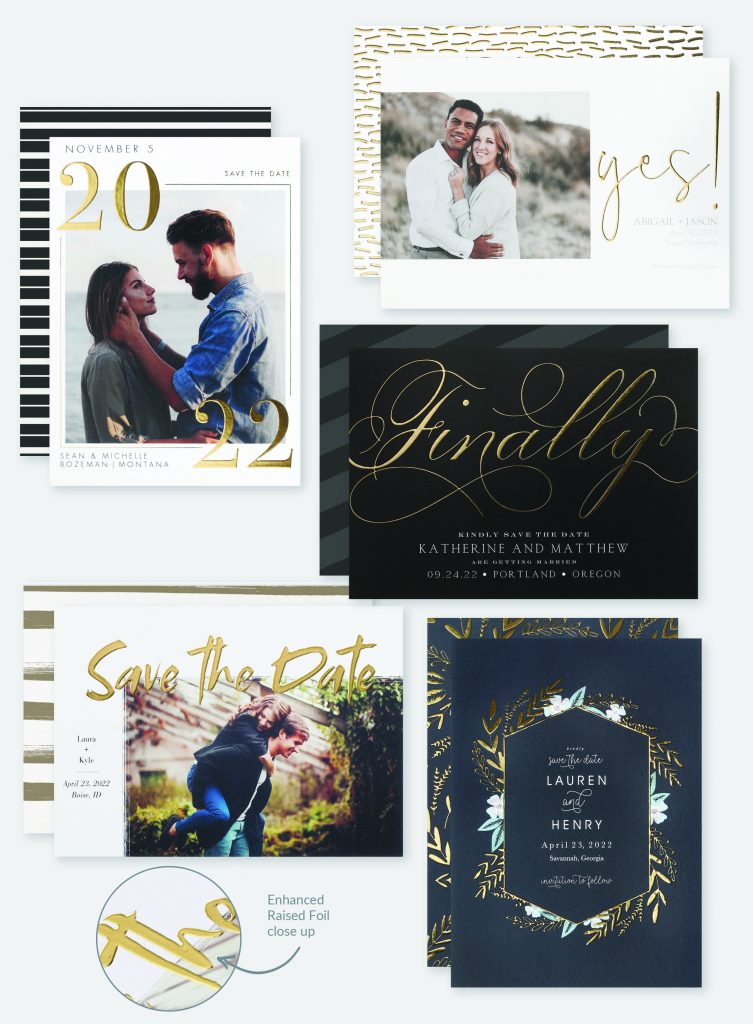 Enhanced Raised Foil
Shouldn't foil feel as luxurious as it looks? Your clients think so! That's why we now offer enhanced raised foil. Foil is stamped over a distinct impression in the paper, leaving shiny raised lettering or design elements behind. And get this! It's available on the front and back of two-sided cards.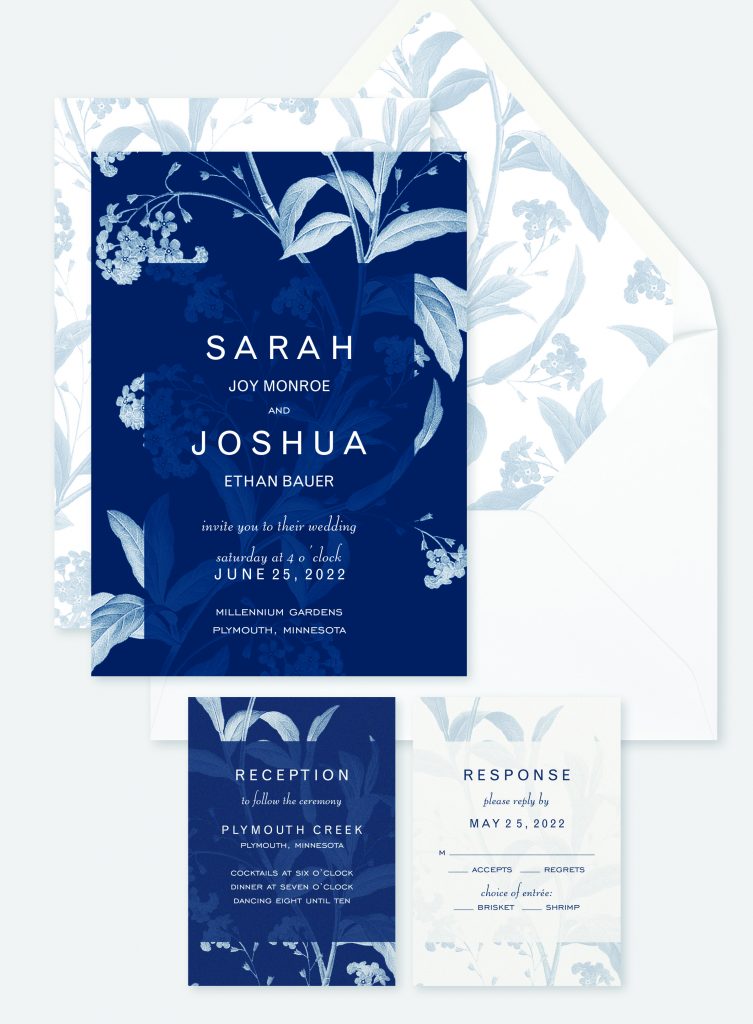 Classic Blues
Pantone's color of the year is Classic Blue, which means this calming color will be all the rage this year for everything from wedding invitations to bridesmaid dresses. Be ready with the right invitation options.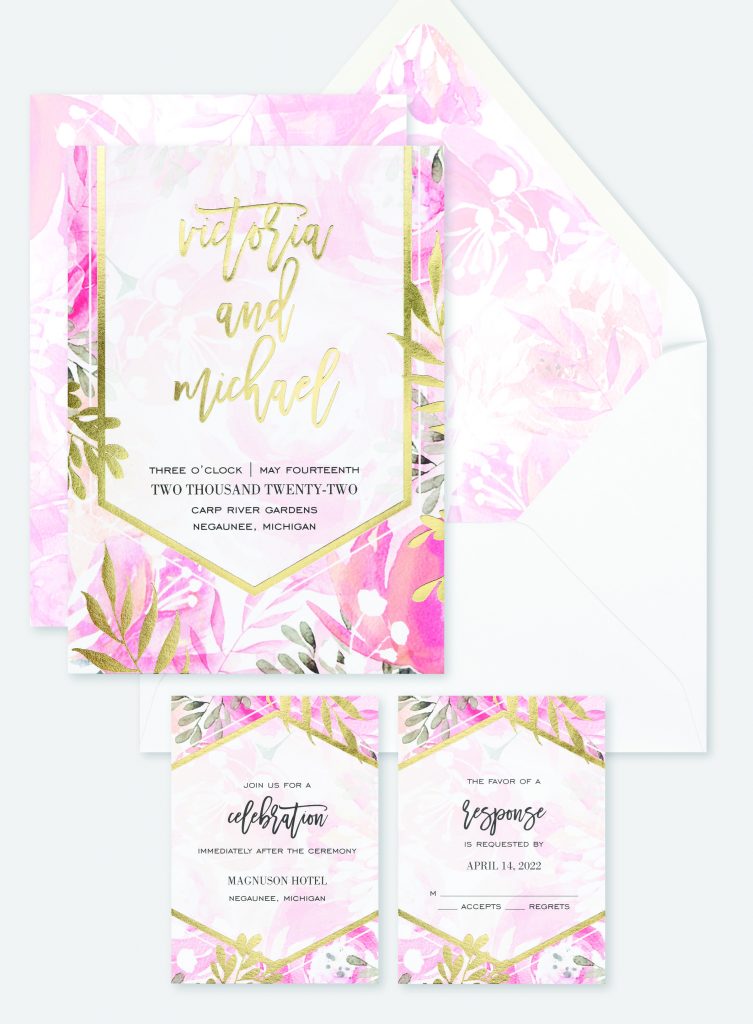 Botanicals
Does nature ever really go out of style? Beautiful and organic floral looks always bring a breath of fresh air to your selection. Even if couples aren't interested in this look, it's so popular that they expect to see it in your offering.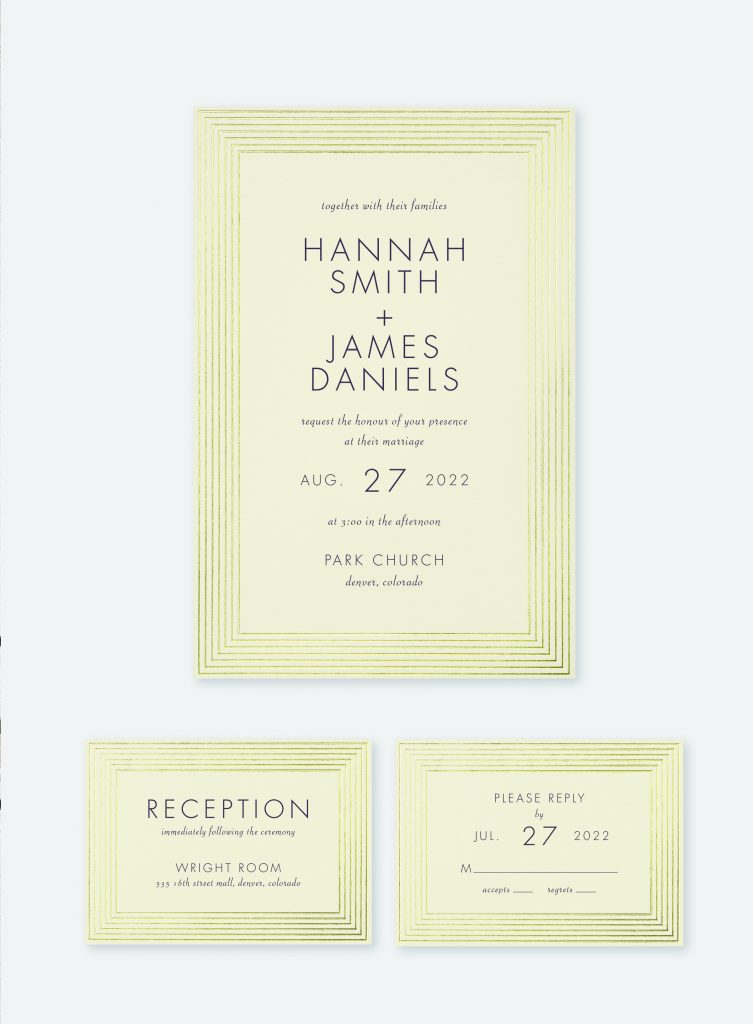 Geometric Patterns
Geometric patterns follow the old adage, less is more, but this year you simply can't go wrong offering more of these! Clean lines are always a tasteful choice and a big hit with the couple and all of the guests.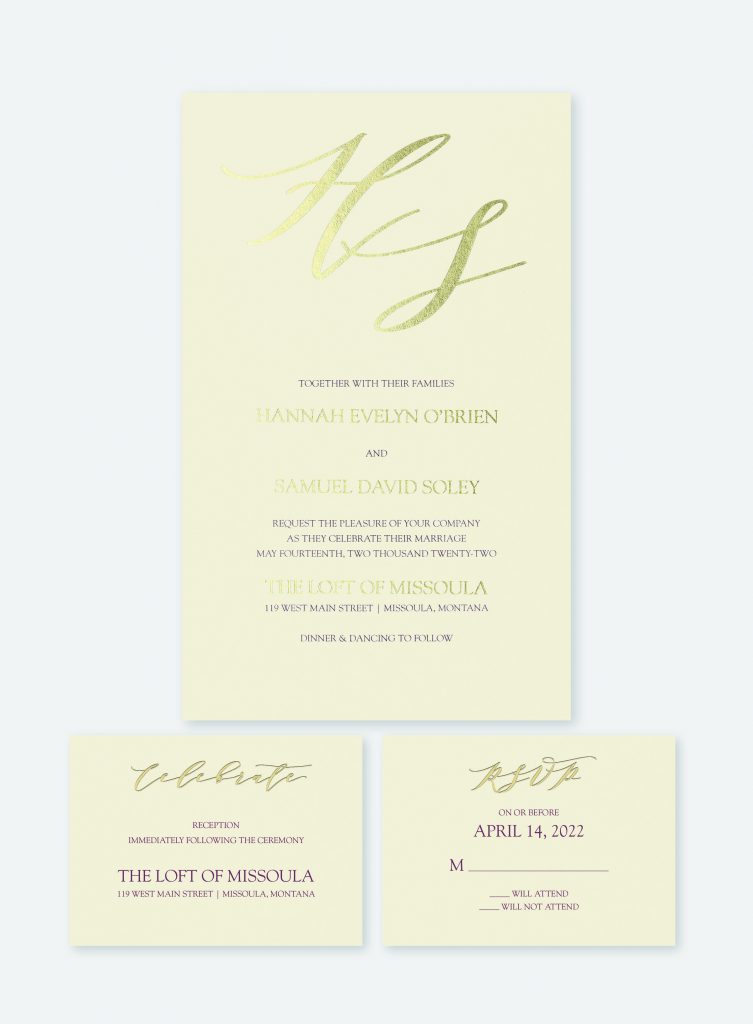 Modern Monograms
We're not talking about your Grandma's monogram (although that is also lovely). We're talking big and bold and beautiful! It's all about finding the right font because believe it or not, more and more couples are starting to care a great deal about what font is representing their big day.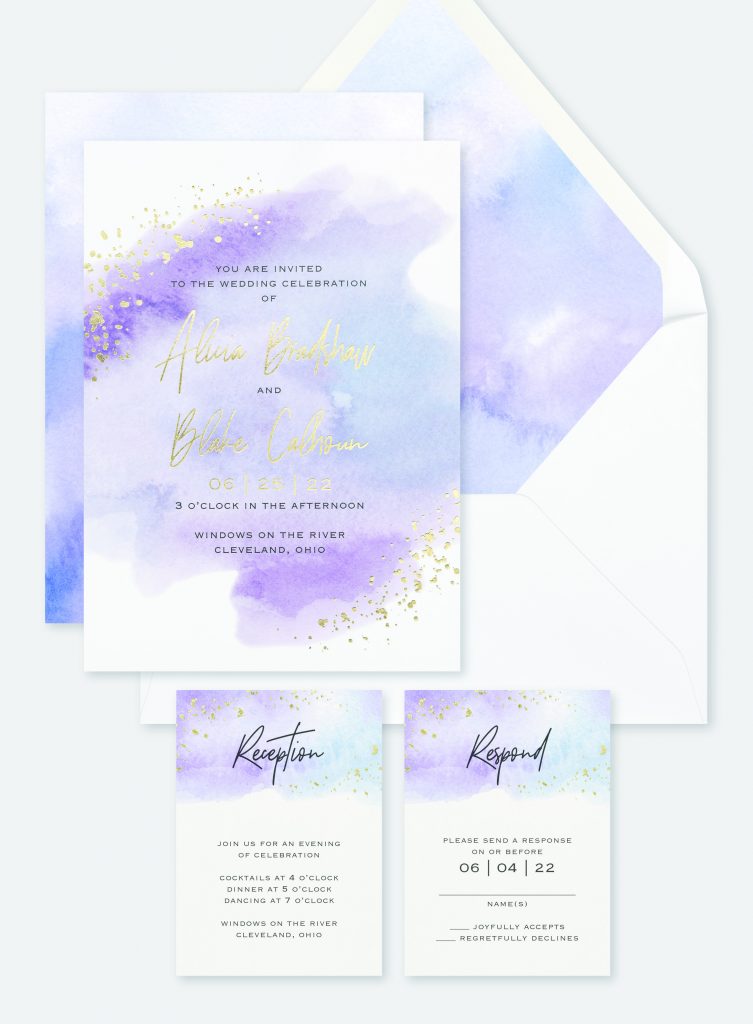 Abstract Art
It's all in the interpretation, right? Whether you offer watercolor wisps, marble swirls or bold color blocks, abstract shapes paired with vibrant colors is one of the emerging trends from 2019 that we're going to be seeing a lot more of in 2020.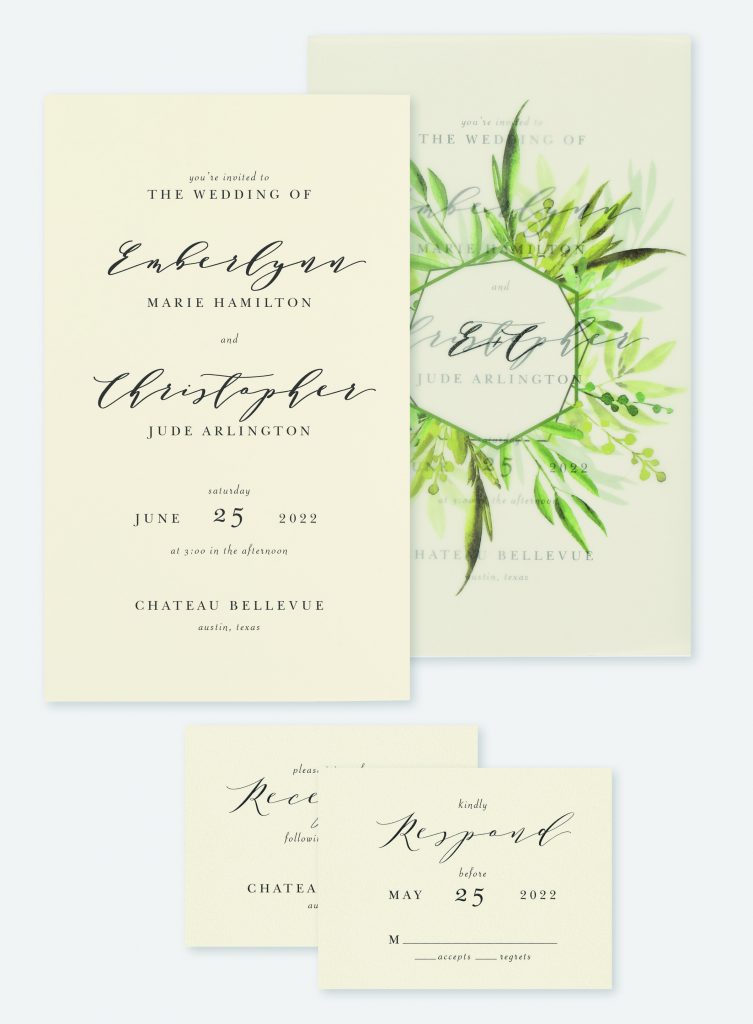 Vellum Paper
Vellum paper is a traditional look that has circled back within the last year to become a re-emerging trend in wedding. We 100% understand because the soft, translucent look of vellum paper is so romantic, it's practically irresistible.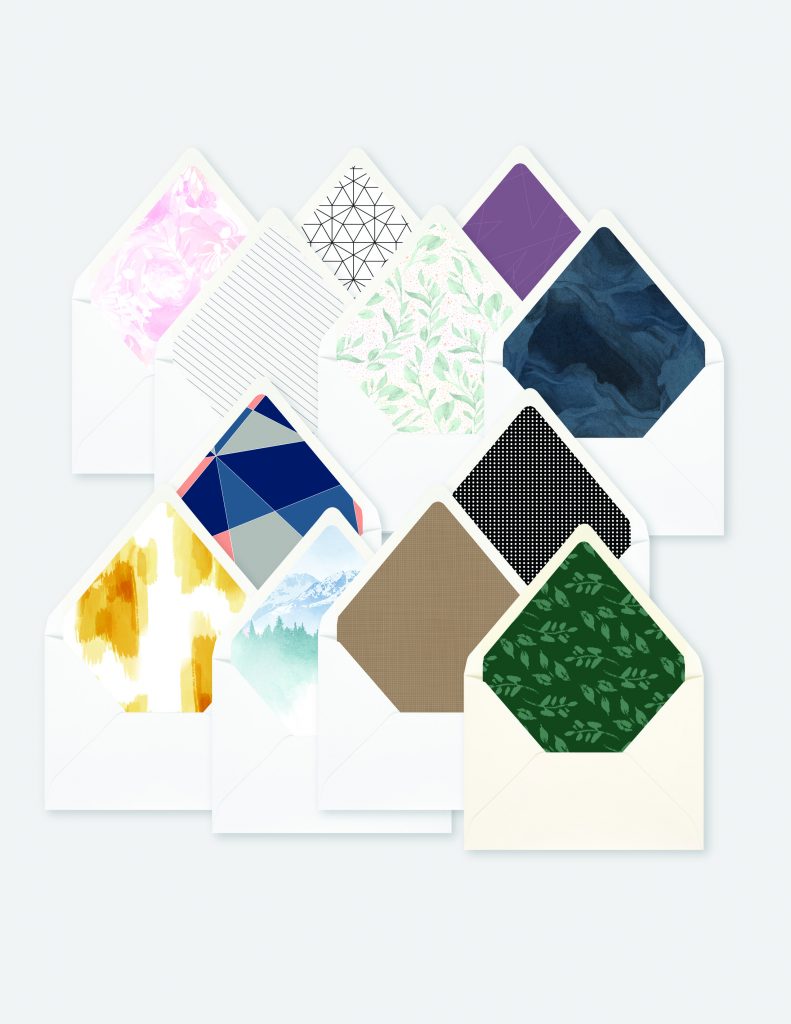 Envelope Liners
Everyone wants a finishing touch that wows friends and family. Easy-to-apply envelope liners feature a designer look, which elevates the entire wedding invitation ensemble from an everyday mailing to a standout piece.