Every year millions of people spread holiday cheer while sharing photo holiday cards. What a great way to reconnect with friends and family during the holiday season! It's become a seasonal tradition to choose a photograph, write the perfect caption and personalize the card to make it your own. ­Square or rounded edges? Foil or no foil? Magnetic or paper stock?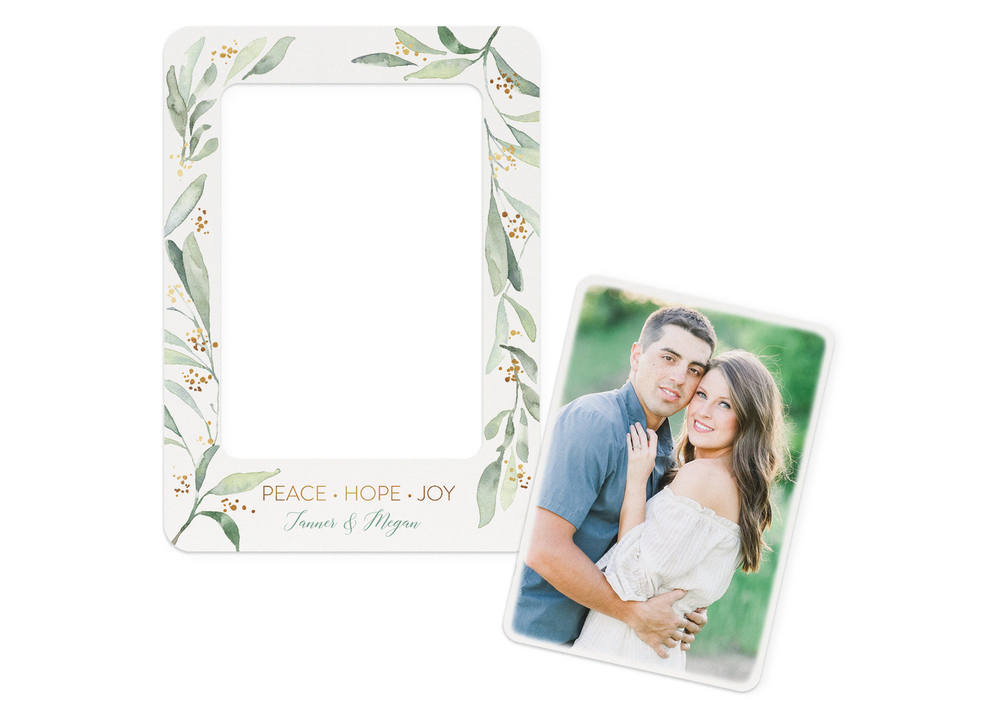 Wait. What? Magnetic? That's right. Full-sized, 5" x 7" pop-out photo magnet holiday cards are die-cut to create a photo within a frame, because we figure if we're going to offer another choice, it had better be spectacular. The central photo of these photo holiday cards pops right out of the frame so you can display each piece separately.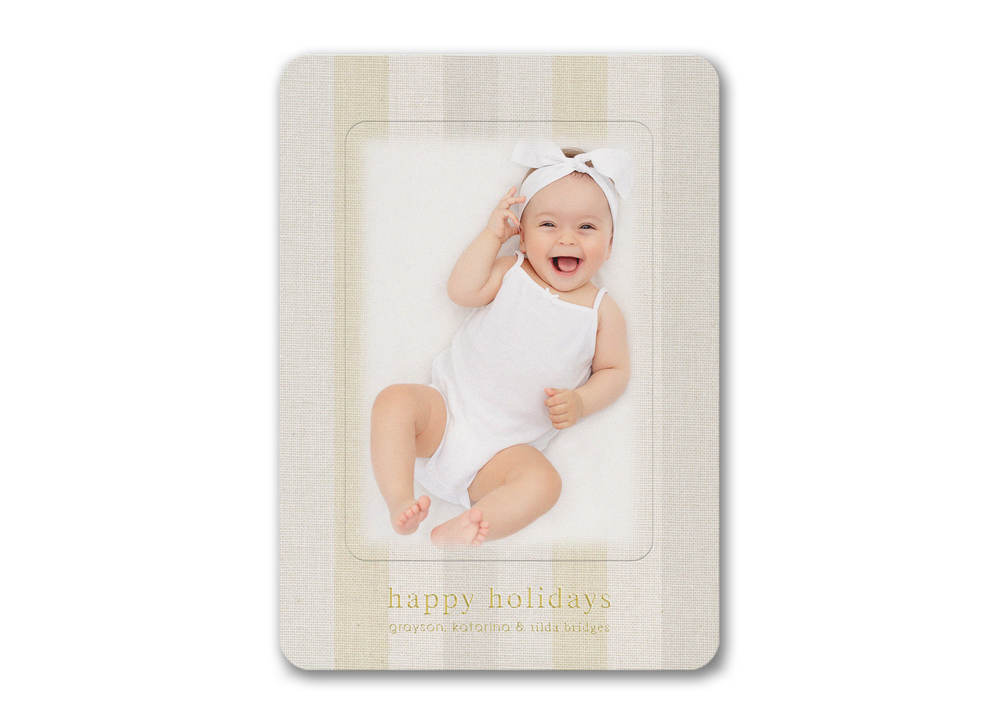 The photo magnets will look beautiful on refrigerators year-round, so why not print another photo to tuck into the card for everyone on your list to display within the frame?
Featured Items: Christmas Plaid Magnet, Holiday Greens Magnet, Neutral Stripes Magnet