'Tis the season! And by season, we mean election season. Don't worry, it will be over soon and we can all go back to leading a somewhat normal (thanks, pandemic) life again. However, we know that so many of you have an incredible sense of pride in your country for various reasons whether it's because you come from a military family, serve the public in some fashion or just simply admire this beautiful country we call home.
We have some truly wonderful patriotic holiday cards featuring the American flag, classic country scenes as well as red, white and blue designs to reflect your feelings of patriotism, and we wanted to share just a few of our favorites with you.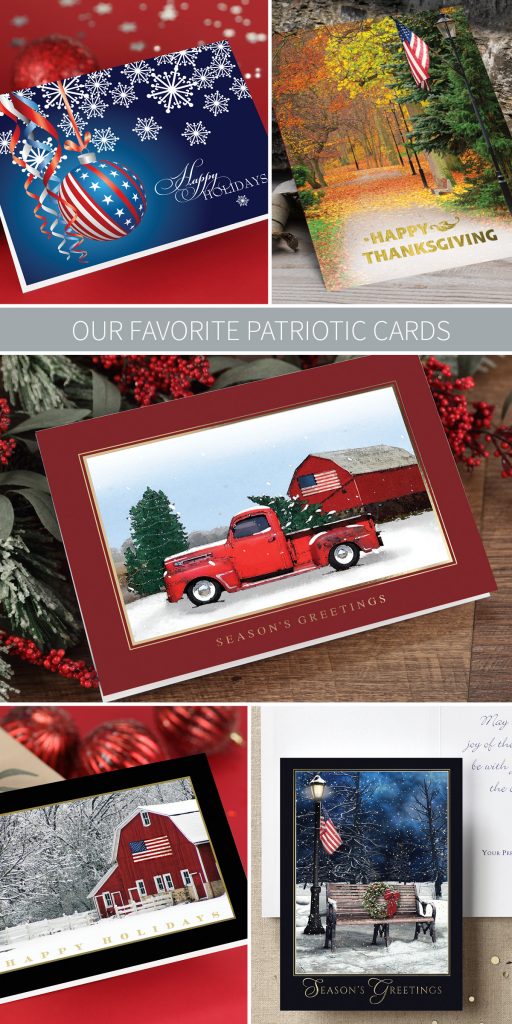 Be sure to shop the entire selection of Thanksgiving Cards and Holiday Cards through your local Carlson Craft retailer's website or you can shop carlsoncraftproducts.com. This year has been unique to say the least and greeting cards are going to be more popular than ever as a safe way to stay in touch with family and friends. So find one that fits you perfectly!