Many friends and some family members will first learn about your wedding when they receive a card from you asking them to save the date, so of course, you want it to be perfect. Carlson Craft offers a vast collection of Save the Date cards that range from whimsical to romantic, and whatever your style, you're sure to find an option that will have your friends saying "That's so them!"
When you have a perfect portrait, show it off with a two-sided design that puts your photo front and center. With the essential details placed on the back of the card, you can customize the photo front with options like foil, ink and background colors. Like the Pure Portrait Save the Date shown above, some choices even allow you to change your color photo to black and white or experiment with sepia tones!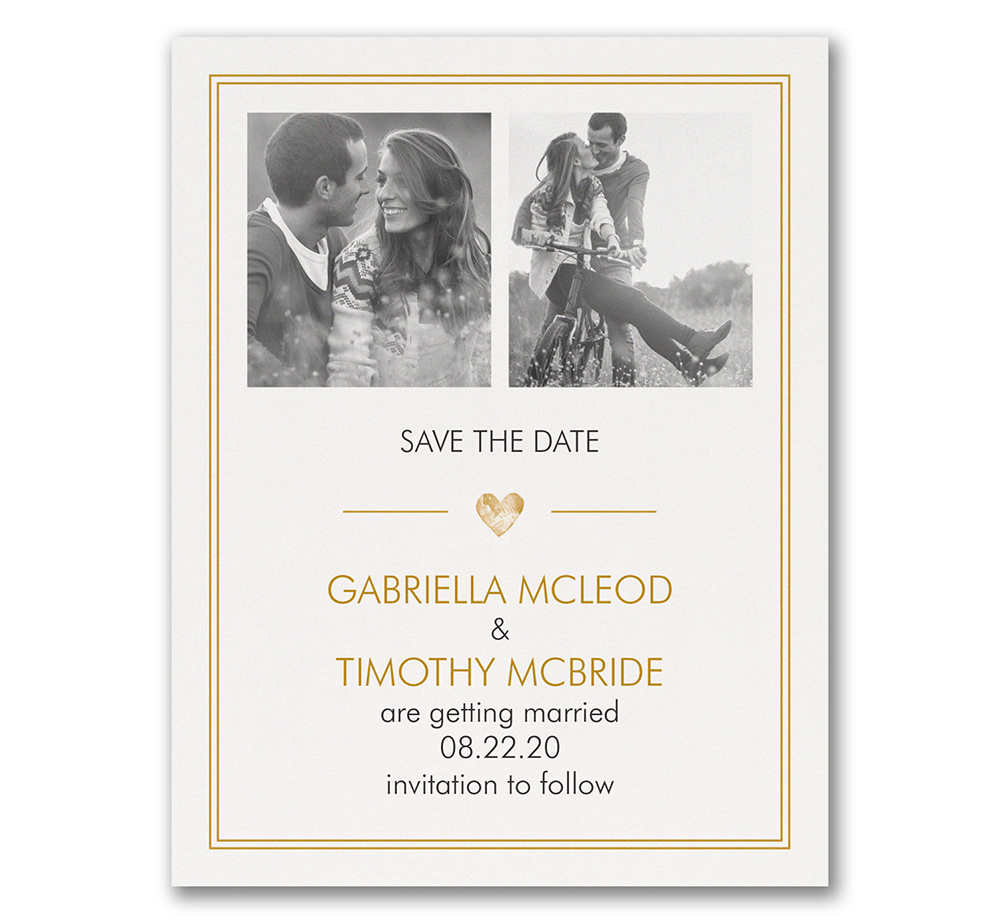 Other save the dates give you the option to highlight multiple photos. The Simple Love Save the Date featured keeps things simple with two photos, but you'll find lots of save the date options featuring two, three, four, or more photos so you can pick all of your favorites from your engagement photoshoot.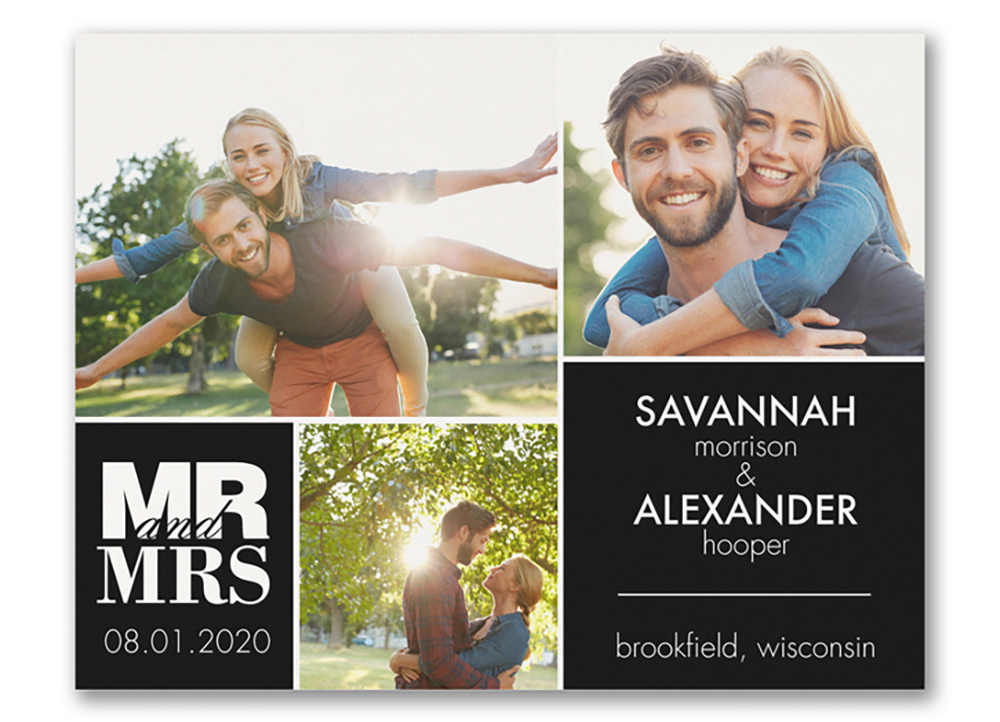 The design of the Mr. & Mrs. Square save the date presents three photos along with artwork in a contemporary block design. This clean and modern typography design also comes with Mr. and Mr. and Mrs. and Mrs. artwork to make them into same-sex wedding invitations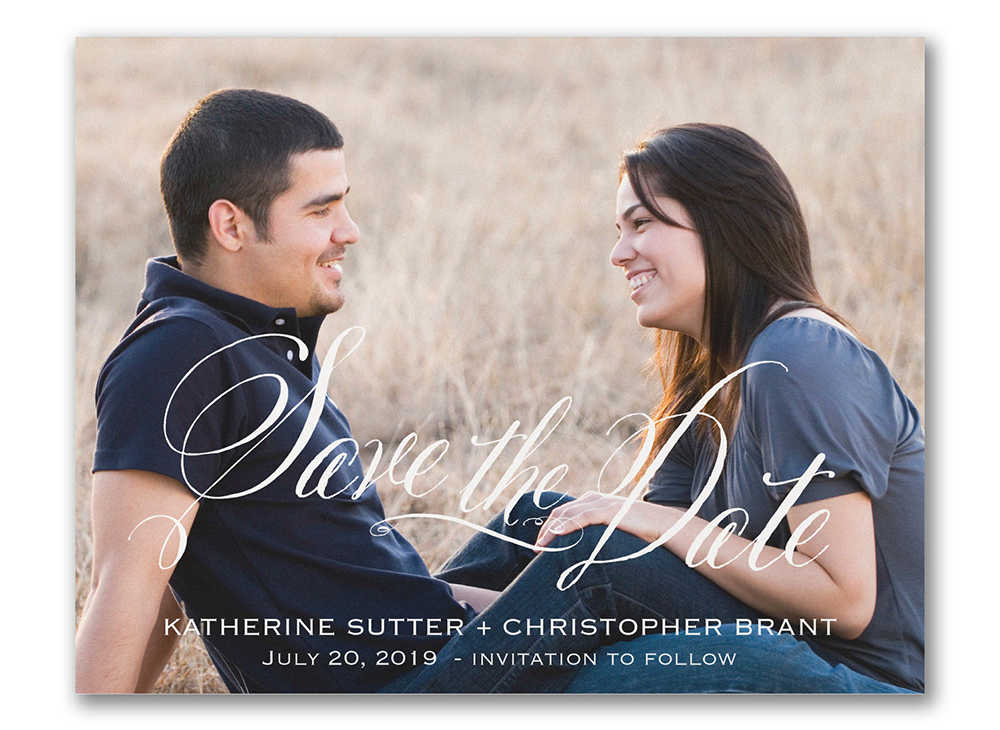 Simple photo save the dates are perfect for any couple looking to showcase their absolute favorite engagement photo, and a nice script font is a lovely way to highlight the couple's names and details. This particular design features "Save the Date" in an elegant script font and looks amazing with landscape/horizontal photography.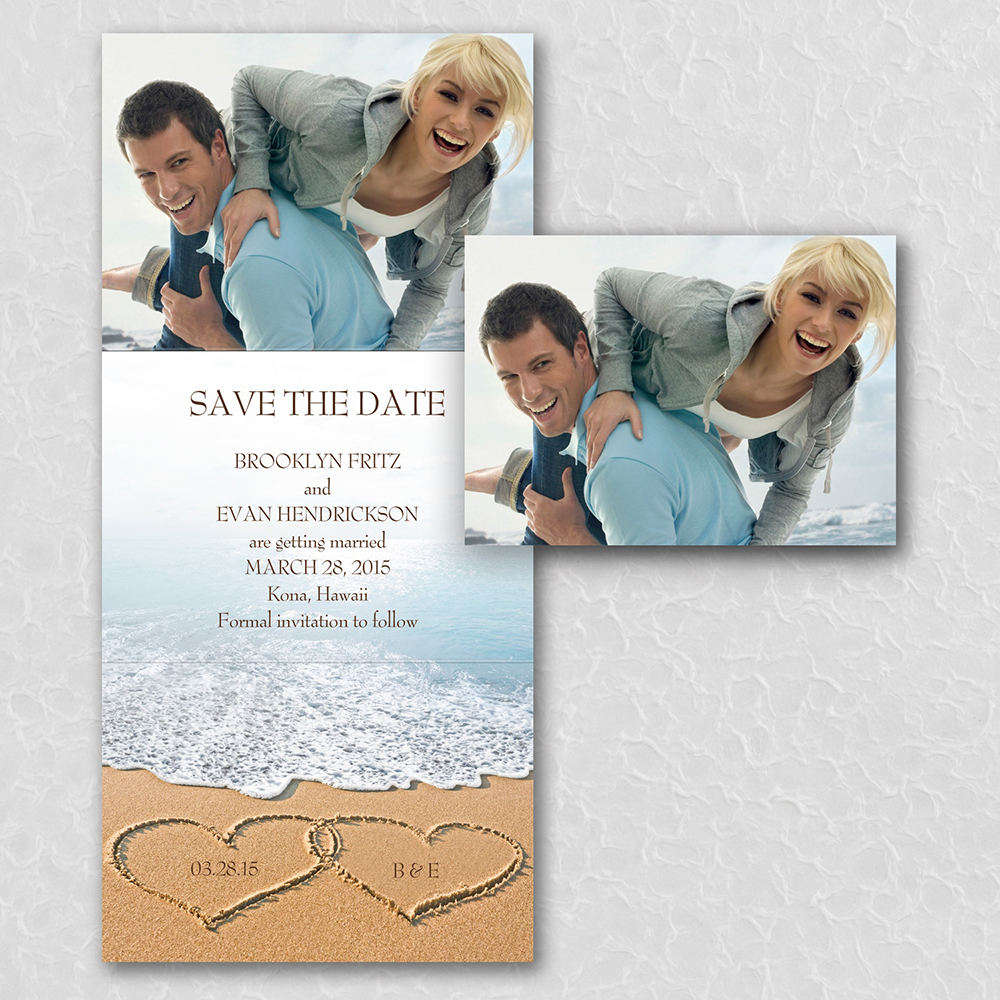 Save the dates can tell a story, giving guests a hint about what's to come! You'll find styles perfect for destination and beach weddings among the many themes available in our current collection.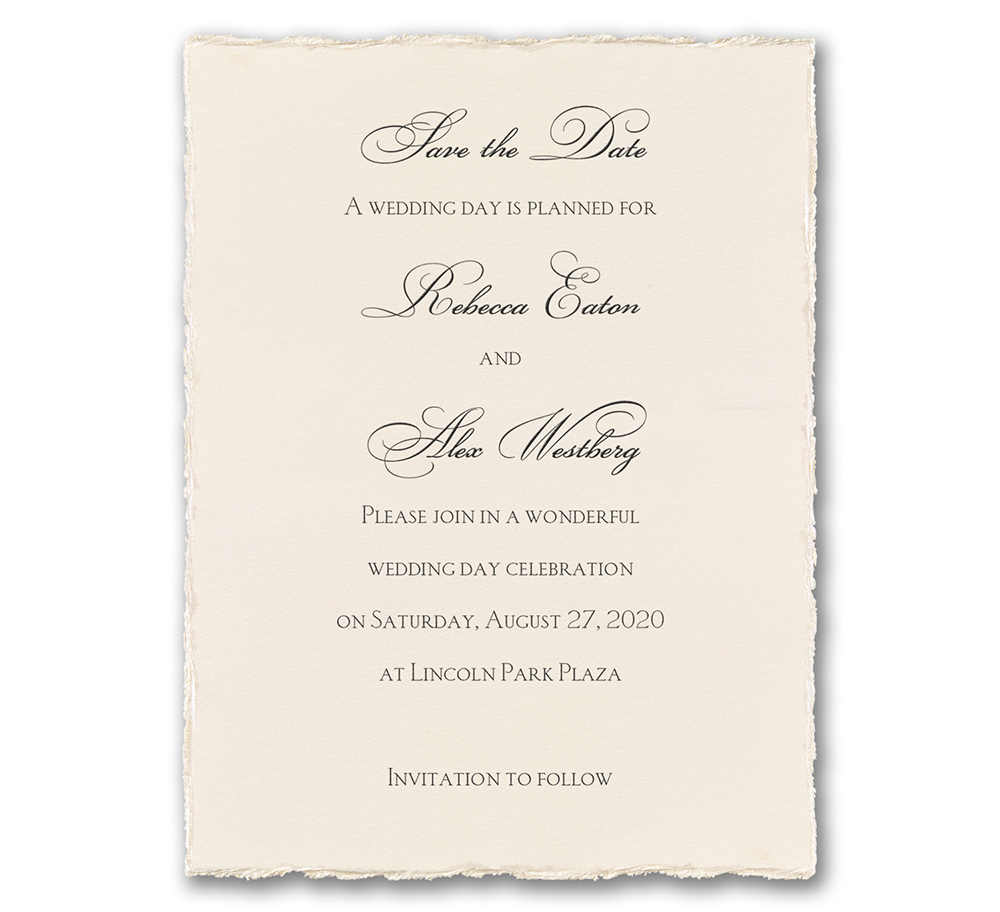 If you decide a photo save the date won't create the mood you're looking for, we have you covered. The On the Edge Save the Date shown here features deckle edges trimmed in pearl foil, but you'll find designs that run the gamut from romantic to whimsical on our website or in our online lookbook. Check it out and find a save the date that suits your unique style.
Featured Items: Pure Portrait – Save the Date, Simple Love – Photo Save the Date, Mr. and Mrs. Square – Photo Save the Date, Romance – Photo Save the Date, Love the Beach – Photo Save the Date, On the Edge Save the Date