If you're new to Wedding Collections by Carlson Craft®, you're about discover by an amazing collection of wedding invitations thoughtfully curated into three collections that feature a variety of specialty treatments and finishes. Each collection has its own style, and is filled with fresh new designs inspired by the latest trends in wedding stationery. You can view the entire collection in our lookbook. Here's a preview of what you can expect.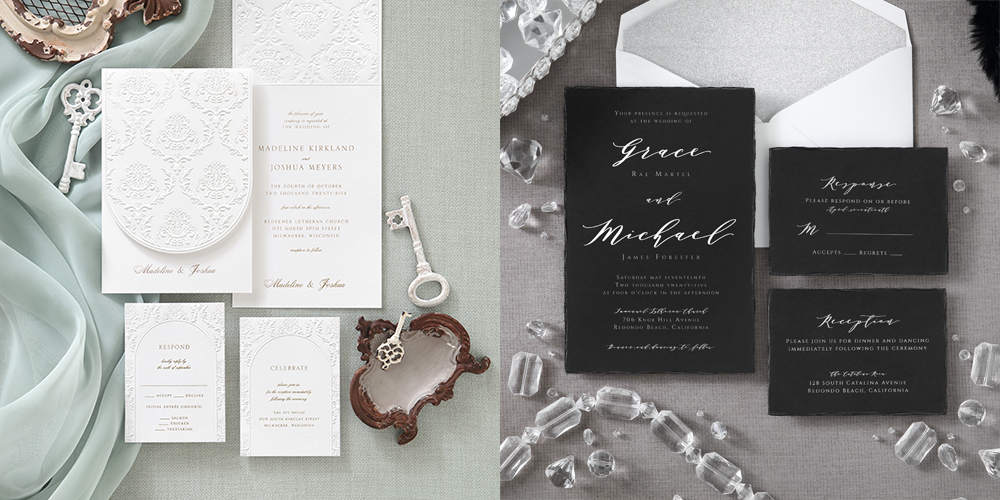 The Classic Collection includes timeless pieces featuring stylish details like beautifully embossed designs, intricate laser cutting and shimmering foil stamping. Eleven beautiful designs, including arch-shaped invitations, have been added to the collection. A highlight of this year's collection is a pair of invitations featuring a hot new trend: foil stamping on translucent paper!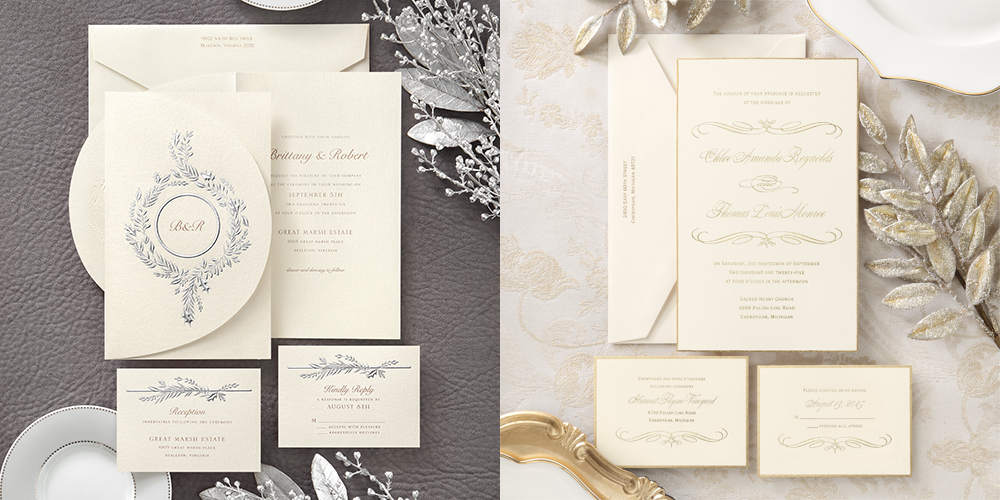 The Luxe Collection is filled with extraordinary wedding invitations featuring beautiful papers, stunning designs and sophisticated layouts. The fifteen invitations added to the collection are all about opulent details like layers, ribbons and gorgeous laser cut wraps. A highlight of this year's collection is curved pocket invitations cut, folded and embossed to create an elegant and unique presentation.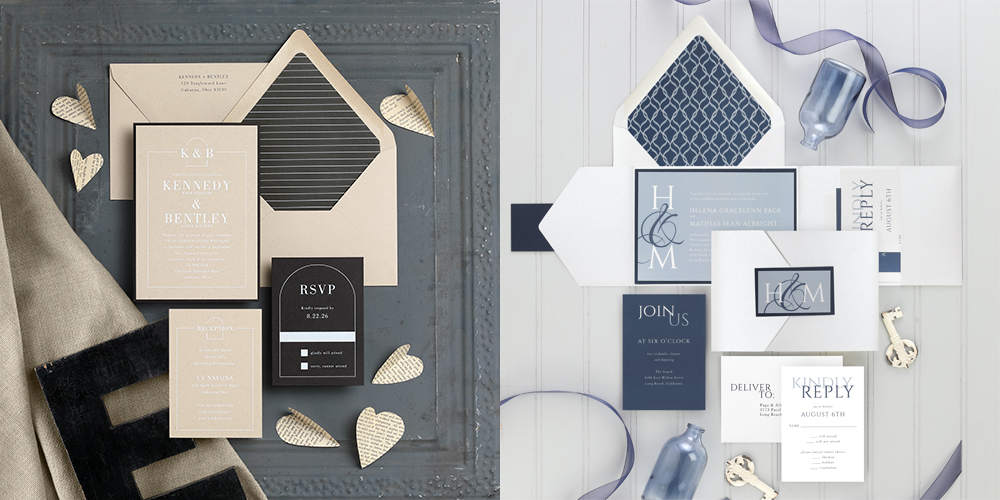 The Trend Collection continues to inspire with the addition of nine new invitations that capture the excitement of a wedding while celebrating your modern style. Invitations inspired by today's hottest trends combine mix and match backers, pockets and trim options to create precisely the look you want.
Overwhelmed by all the choices? Contact a local retailer to walk you through the options in person or handpick designs that fit your unique style.
Featured Items: Arched Damask Invitation, Simply Colored Feather Deckle Invitation, Unparalleled Love Invitation, Haut Monde Invitation, Contemporary Arch Invitation, Abundant Ampersand Invitation