In honor of Valentine's Day, we wanted put the spotlight on an absolutely gorgeous wedding theme that's both unique and romantic. Stars!
Who doesn't love looking up at a crystal clear, midnight sky, especially when you're star-gazing with the love of your life! Whether you feel like the universe brought you together or you're simply smitten with the idea of a starry night wedding theme, we've got wedding invitations that will light up your world.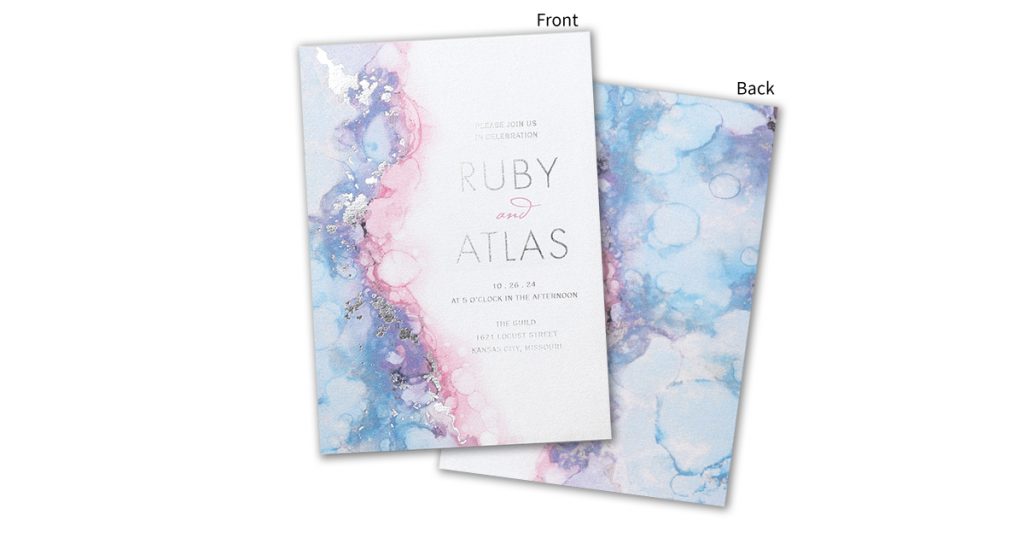 An entire galaxy appears as if hidden in the brilliant watercolor design featured on this Spirited Ink Spots Wedding Invitation with a layer of shimmering foil embedded in the celestial storm of watercolor beauty.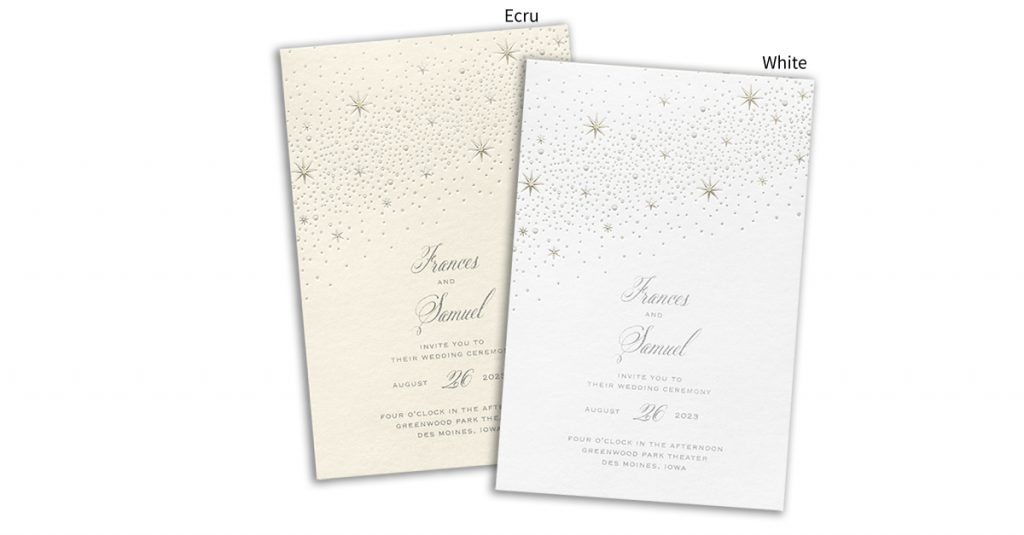 A lovely depiction of the night's sky on truly elegant wedding invitations, the Celestial Inspiration Wedding Invitation brings gold and pearl foil stars together above the couple's wedding invitation wording in raised thermography print. A romantic yet sophisticated design for star-crossed lovers.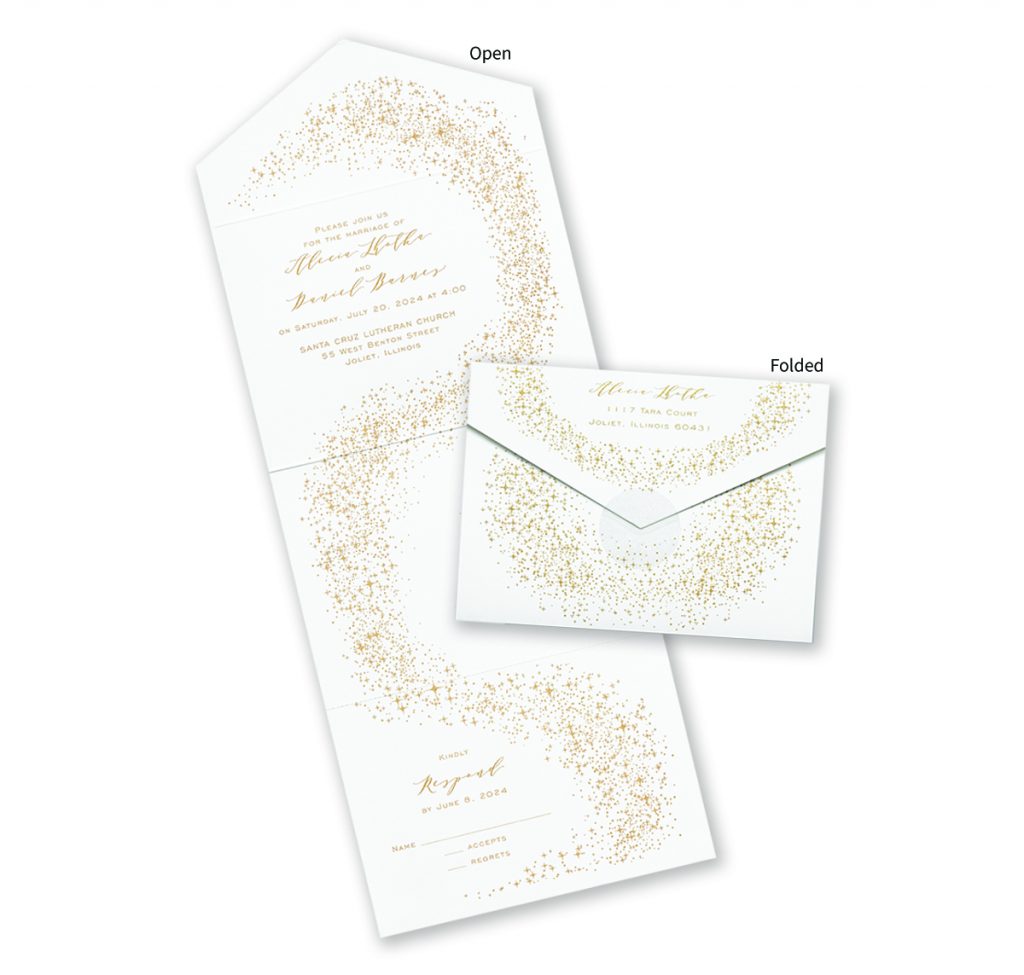 When love has swept you right off your feet, the Path of Stardust Seal 'n Send illustrates the story beautifully! The sweeping star design is printed in raised thermography and shown in gold for dimension and glamour.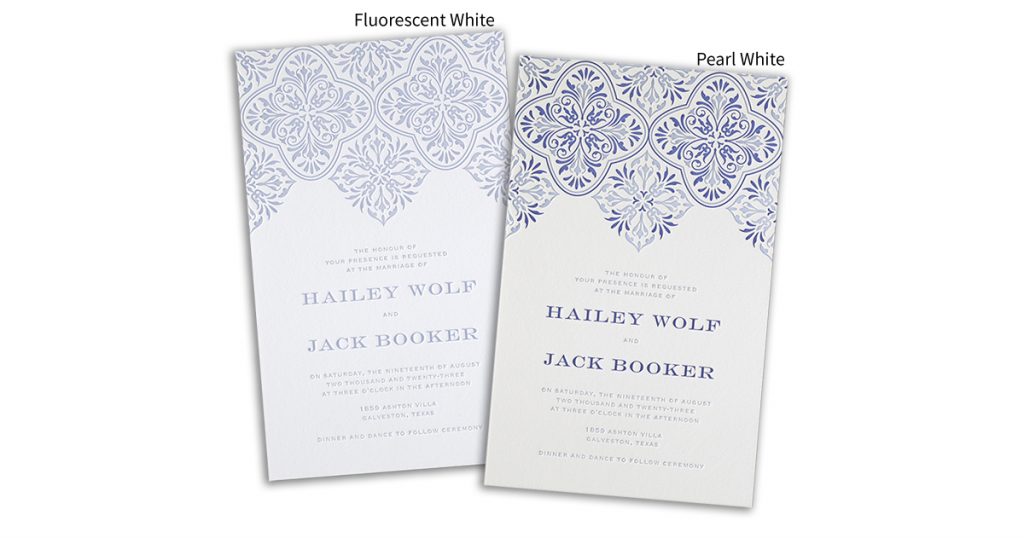 Leave it to the timeless art of letterpress to reinterpret the beauty of the stars into something fresh and modern like this Flourish Inspiration Wedding Invitation.
The Watercolor Dreams Wedding Invitation uses a splash of watercolor and a splatter of real foil to get that sparkling effect that lovers of astronomy and astrology and all things starry are looking for.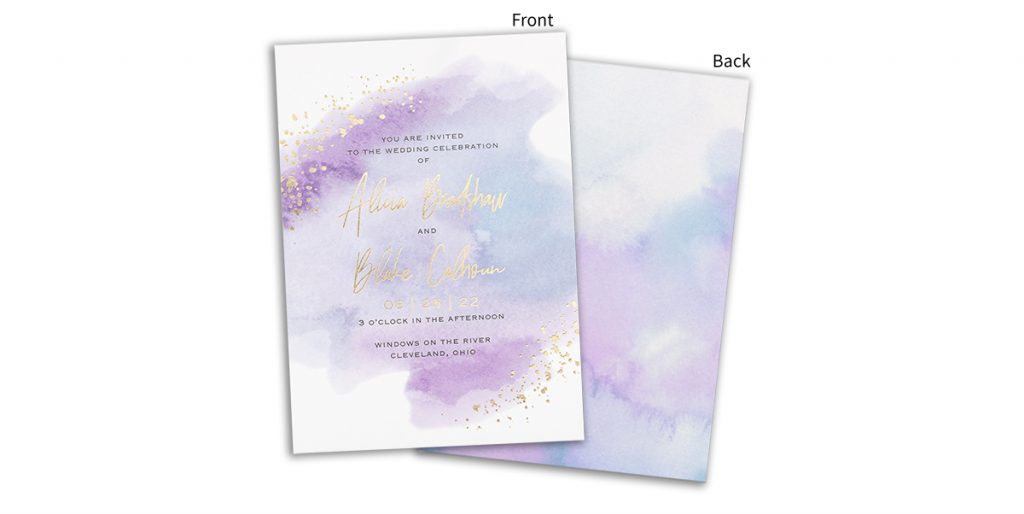 Happy Valentine's Day to all of our lovely couples out there. We hope you found this star-studded post special and inspiring!