We've added beautiful new invitations to the Trend Wedding Collection, and select cards feature two new trim options, an on-trend arch, and a contemporary die-cut deckle edge. It's a simple and affordable way to dress up your invitations when you don't want to add a wrap or backer. Read all about it in our post, "Have you explored invitation trim options?"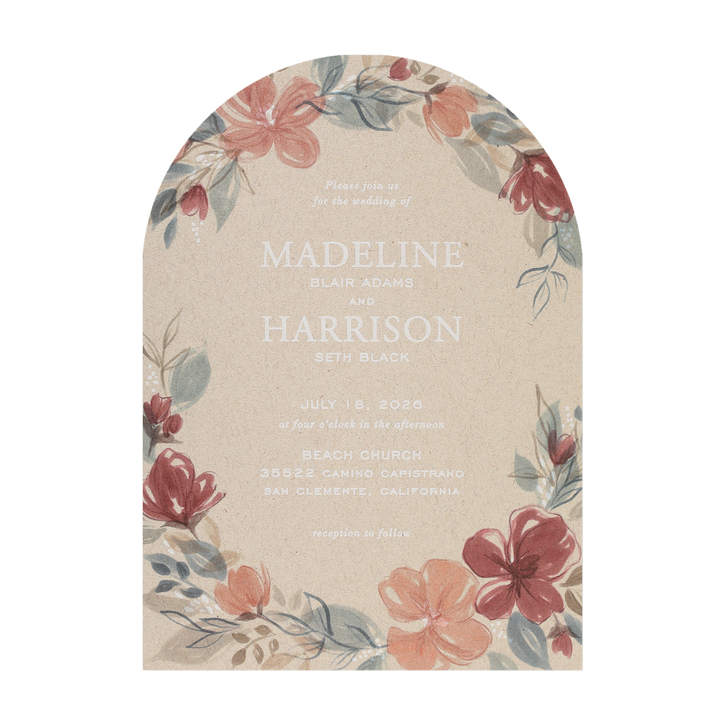 The arch is a classic architectural element that has been enjoying a revival over the last couple of years. Its renewed popularity is showing up in more and more weddings. Couples use arches as a backdrop when making their vows and create memorable moments at the reception by drawing guests to unique spaces or as backdrops for a photo booth. The trend led to beautiful arch shaped wedding invitations, and we've taken things further by offering you an arch trim option for specific invitations.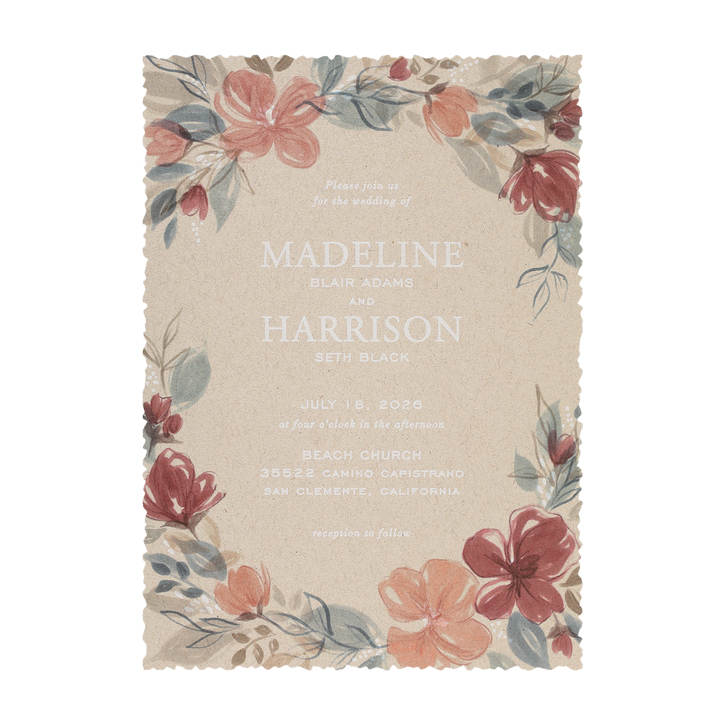 We're offering a second trim option that's a fun take on the look of a traditional deckle edge. It creates a jagged edge that looks beautiful on rustic invitations and adds a playful touch to more refined styles while still keeping things classy. Explore the Trend Wedding Collection and click on any invitation that offers trim options. Selecting an icon will change the image so you can see how the trim changes the look of the invitation. Trim options are an easy way to customize your wedding invitation and express your unique style.
Featured Items: Delectable Blooms Invitation