The days of virtual and drive-through events are numbered, and it's time to gather together with family and friends and enjoy life. It's a perfect time to celebrate new beginnings – graduations, engagements and especially babies!
Here's a selection of whimsical and on-trend baby shower invitations filled with bright, happy colors and contemporary designs with a bohemian flair sure to inspire a memorable party!
Grandmillennial
The sweet floral design of this Precious Baby shower invitation features a palette of soft pastel colors that reminded us of this lovely tablescape from blogger Jennifer Lake. The casual formality of the tabletop is wonderful, perfect for a relaxed afternoon tea party.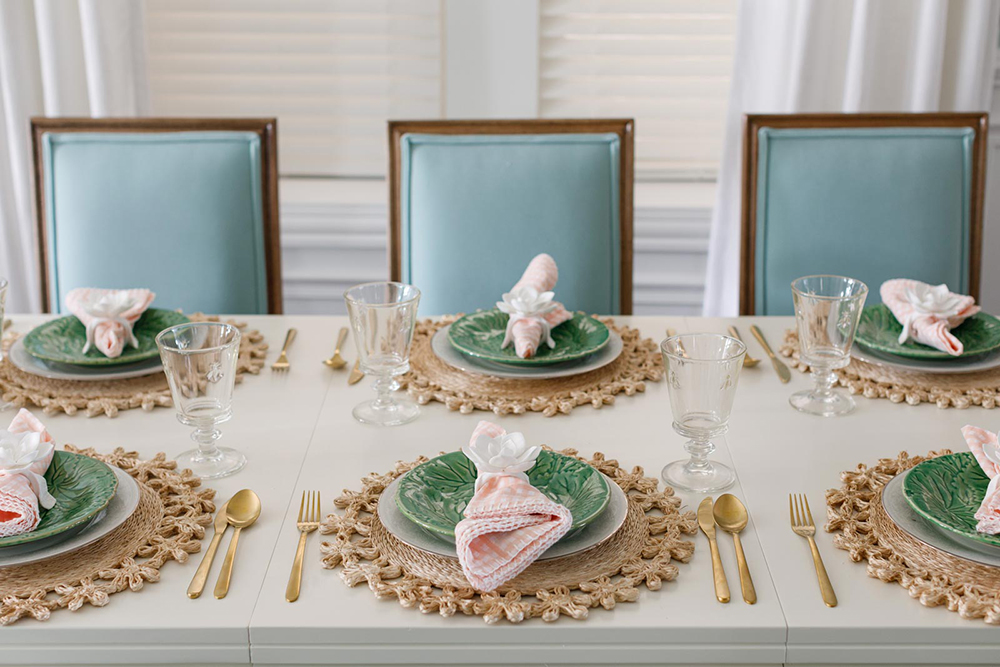 Rainbows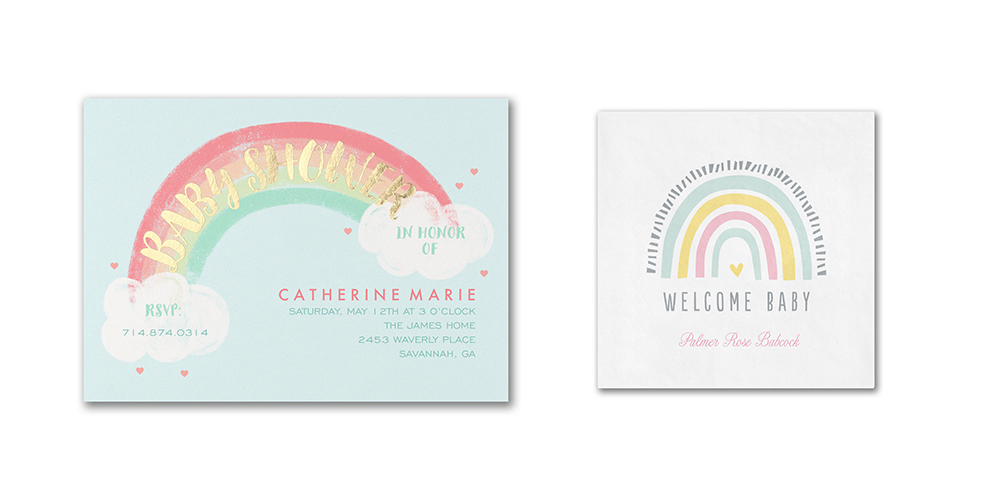 Featuring the same color palette, the Rainbow Celebration Baby Shower Invitation is all about fun and games. Bonus: there's plenty of room for a handwritten note on the back! The Welcome Baby Beverage Napkin complements the invitation and continues the rainbow theme.
Sea Creatures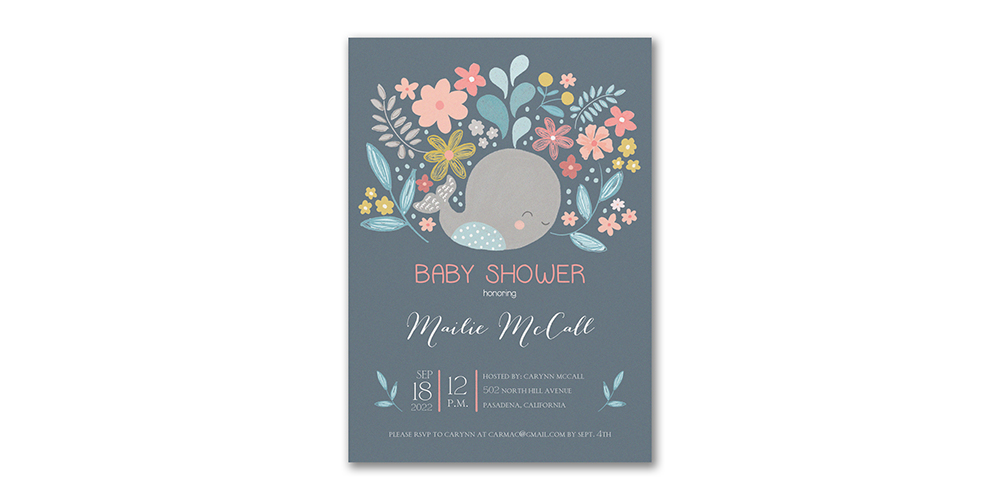 Ahoy there! Nautical and beach themes are right on trend so let the cheerful whale on this whimsical invite inspire you. The Joyous Celebration Baby Shower Invitation can be a springboard to a whale-themed event or a more general beach or undersea theme.
Outer Space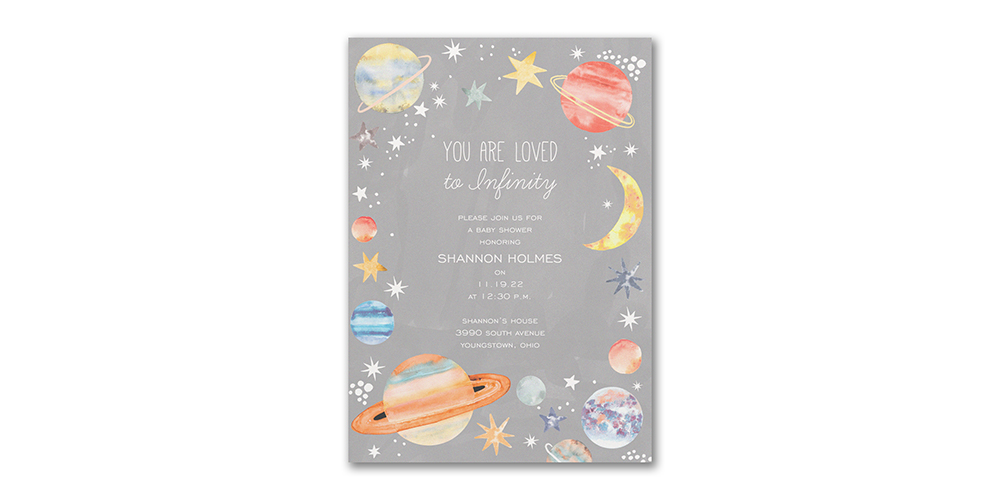 Choose these Infinity Love – Baby Shower Invitations for a gathering with an out-of-this-world vibe. If you don't want to go with an all-out space extravaganza, they'll pair just as well with a "to the moon and back" theme.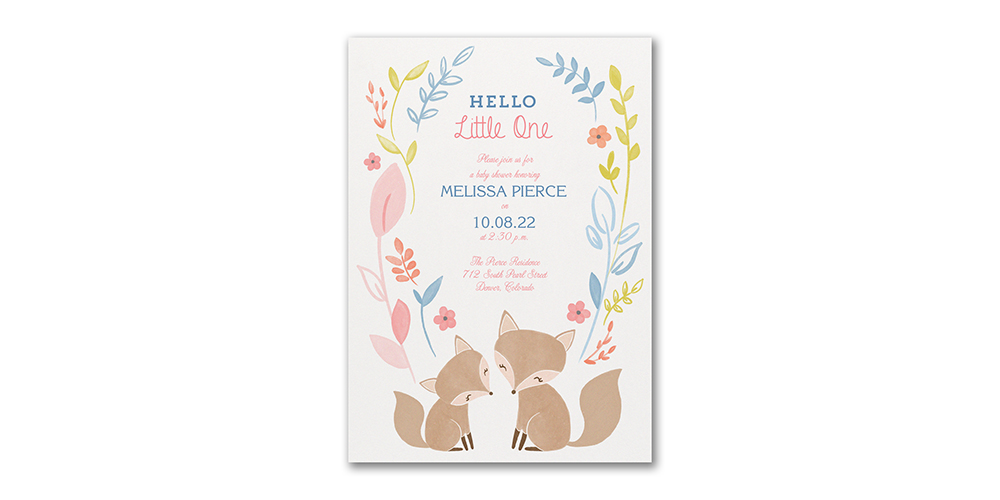 What's cuter than a baby animal theme for a baby shower? Not much. Pair these Hello Little One – Baby Shower Invitations with adorable napkins featuring a group of forest friends. Parents-to-be can send their thanks with coordinating thank you notes.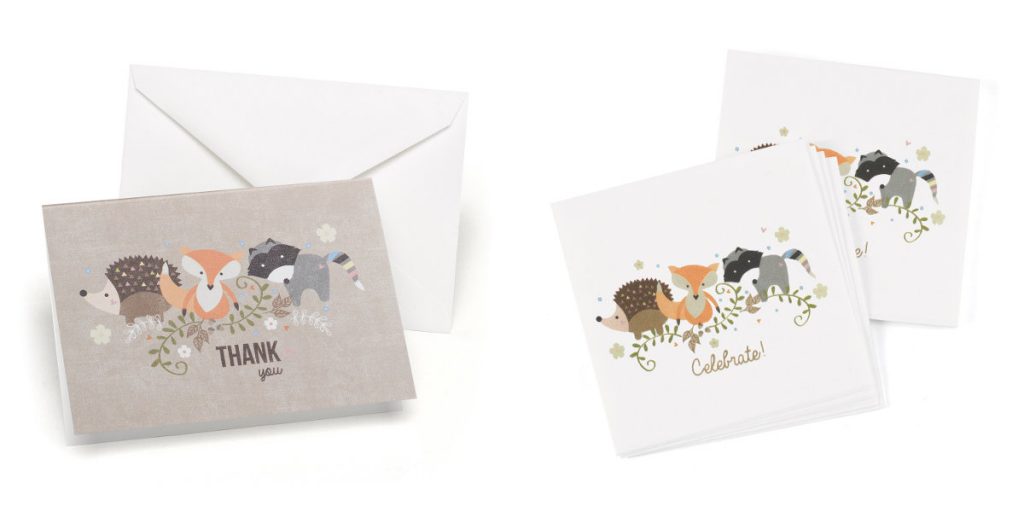 Tons of great ideas for baby showers built around these themes are only a google search away. We'll leave you with this cute image from Designer Nicole Balch's inspired "crafty like a fox" baby shower.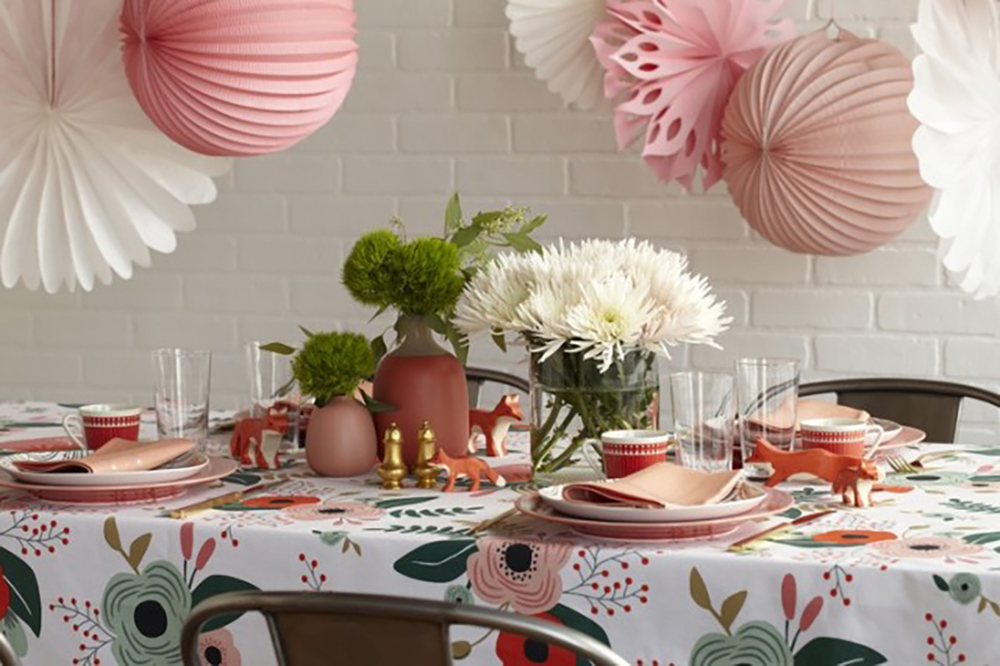 Featured Invitations and Napkins: Precious Baby Shower invitation, Rainbow Celebration Baby Shower Invitation, Welcome Baby Beverage Napkin, Joyous Celebration Baby Shower Invitation, Infinity Love – Baby Shower Invitations, Hello Little One – Baby Shower Invitations, Woodland Animals – Napkins, Woodland Animals Thank You