Want to add a natural element to your wedding stationery but aren't sold on a botanical or rustic look? Check out our selection of modern marble designs.
Marble stationery is polished, sophisticated and available in contemporary designs ranging from subtle to dramatic.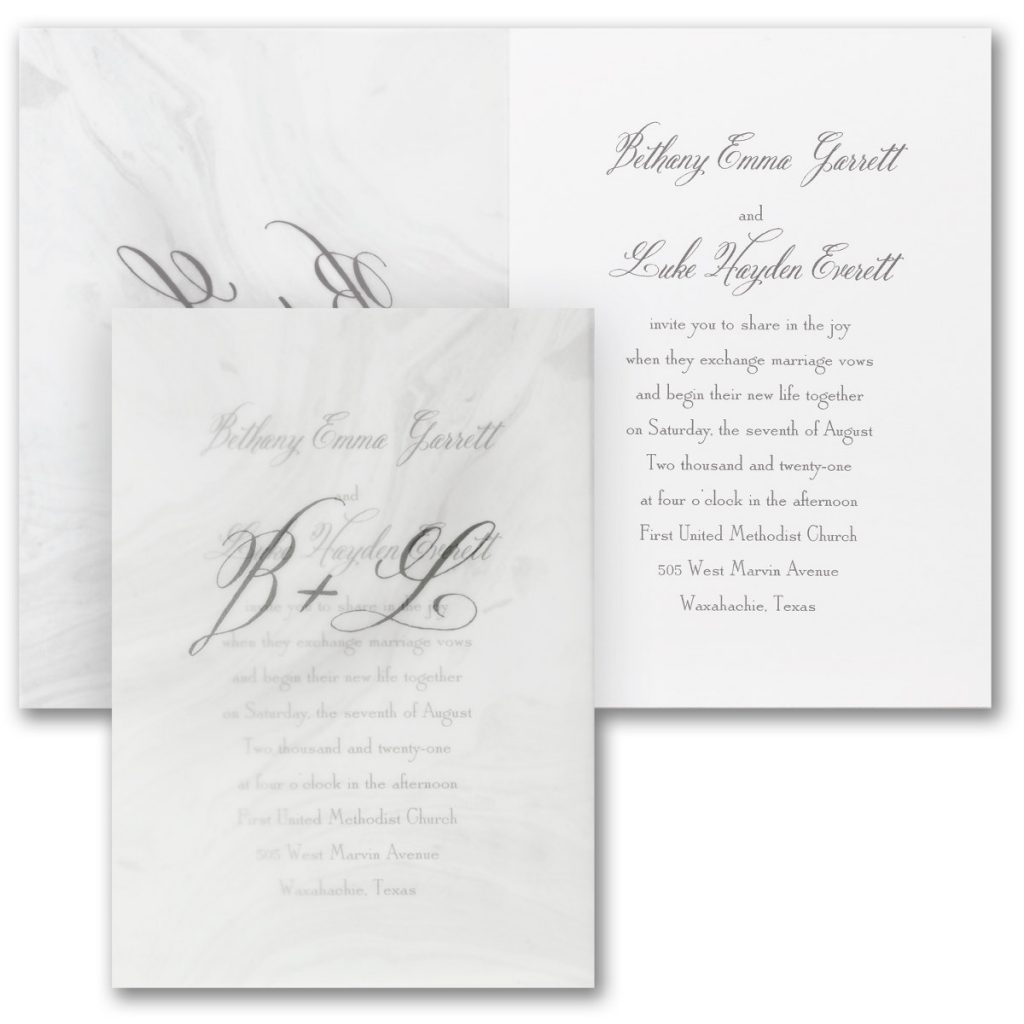 In the wedding ensemble shown at the top of the post, the classic monochrome palette provides a lovely background that allows your wedding details and foil design elements to take center stage. The translucent wrap, shown above, adds sophistication to a minimalist invitation with its barely-there marble design imprinted with your initials.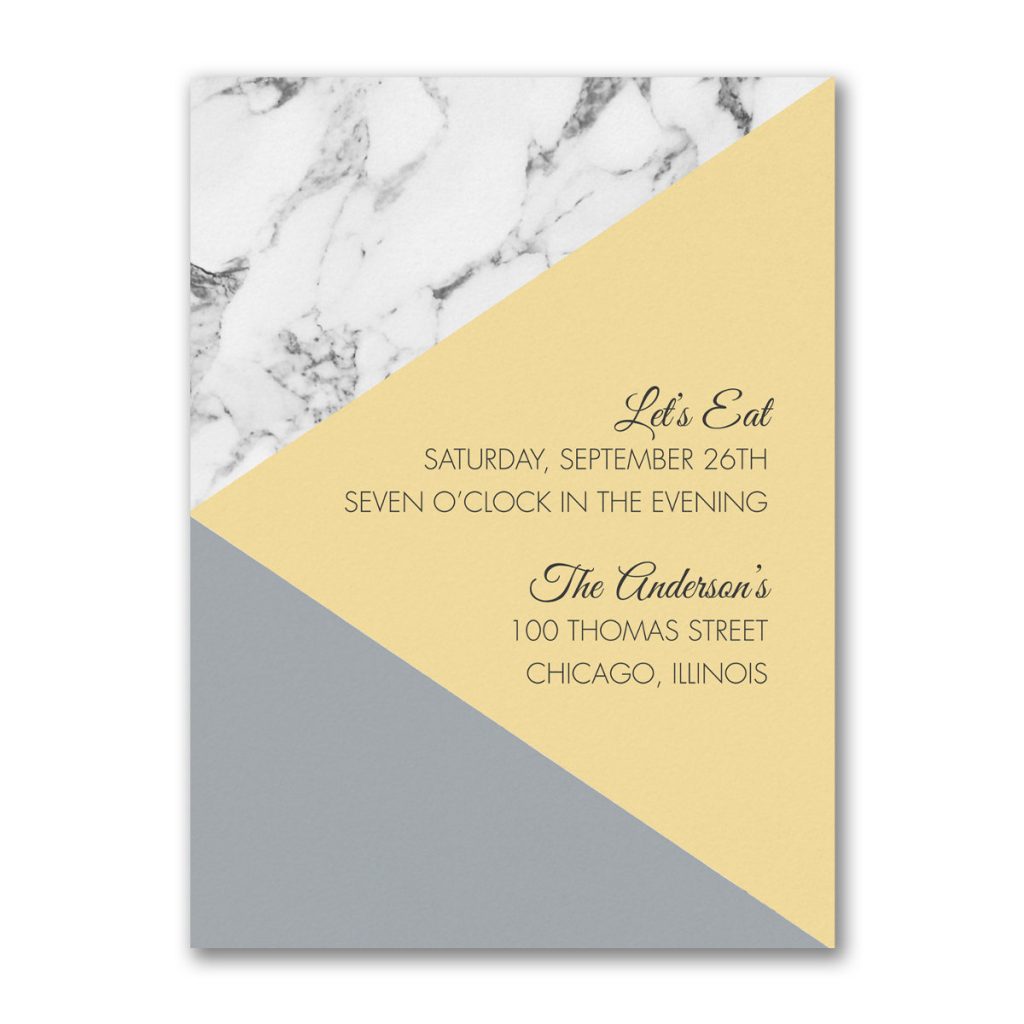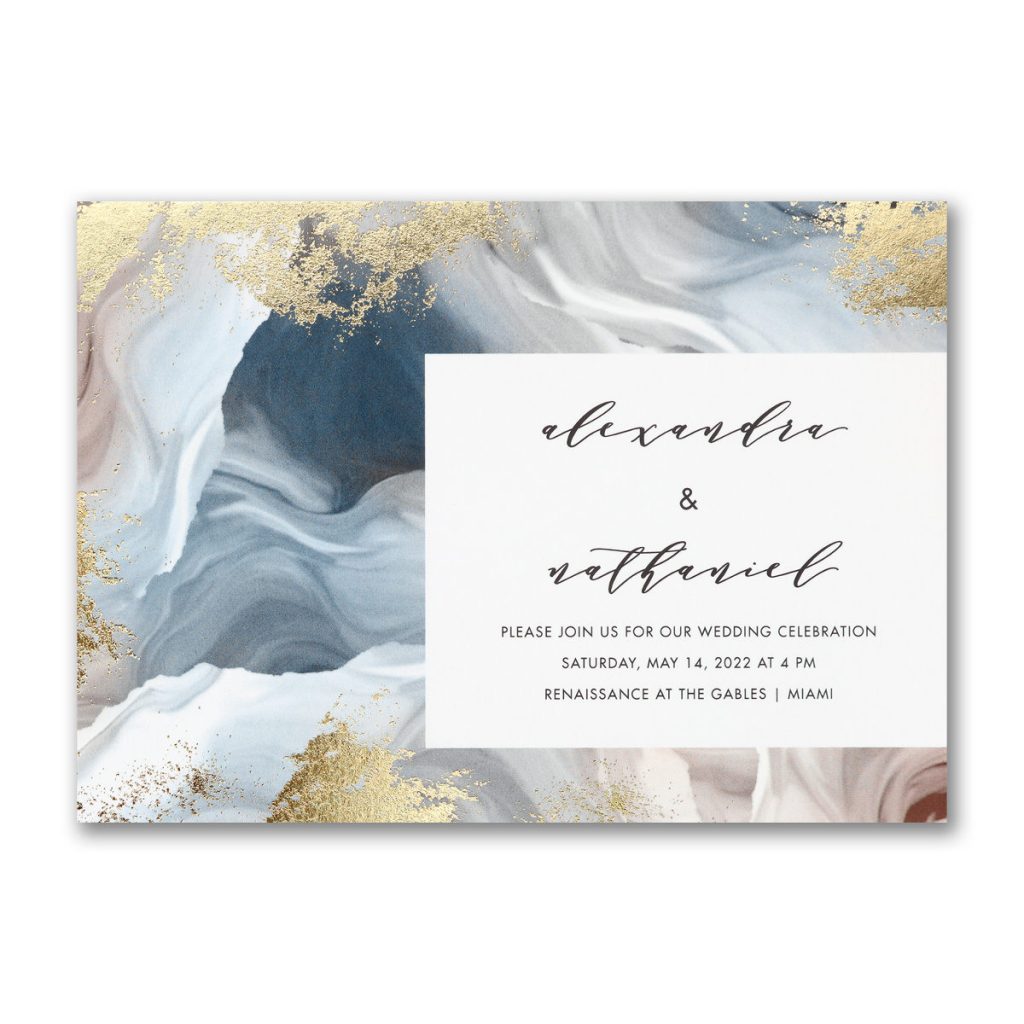 When paired with abstract and geometric designs, marble-inspired stationery makes a bold statement. The party invitation, above left, combines with the 2021 Pantone colors of the year, enhancing their message of strength + hope.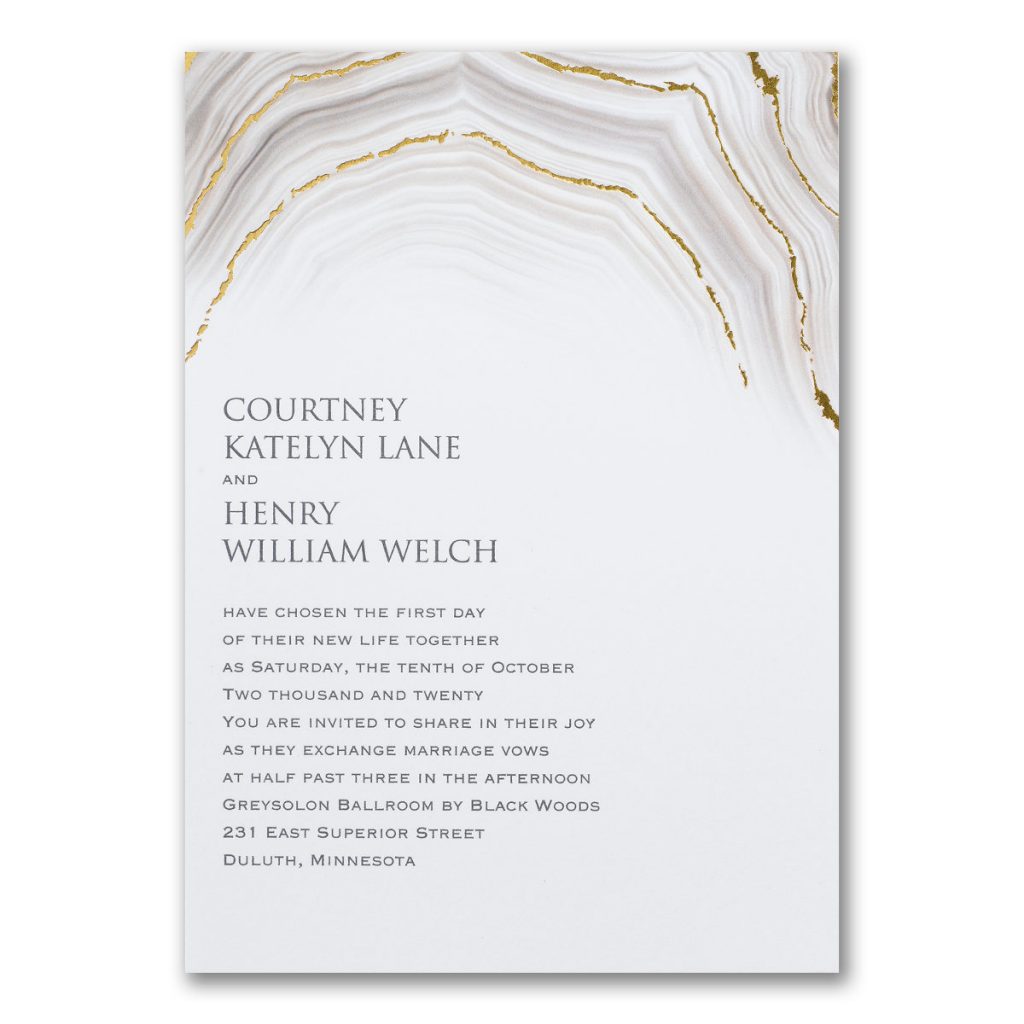 Dark-grained, earthy patterns are a perfect way to add a bohemian, outdoor feel to an invitation.
The beauty of marble stationery can stand on its own, but why not let it inspire you? It can be a preview of the marble columns or floors at your venue, or you can include marble serving pieces or a cake with marbled frosting at your reception. Don't forget other printed pieces featuring a marbleized design like this welcoming yard sign or these fun coasters! The possibilities are endless!
Featured Print Pieces: Modern Edge – Invitation, Inspirational Marble – Invitation, Geometric Marble Party Invitation, Enchanted Marble Invitation, Golden Agate – Invitation