Your Save the Dates and Wedding Invitations are a way to give your guests an idea of what to expect at the ceremony and reception — casual or formal, contemporary or traditional, bohemian or elegant. While they can stand alone, you can use them together to begin telling your love story.
Try a Save the Date that puts the focus on you
The story begins with a photo framed in gold foil placed against an abstract watercolor design that suggests flower petals, followed by a wedding invitation that frames your wedding details. You could choose to reinforce the watercolor theme, drop it in favor of a floral sketch, or go formal with a text-only panel-style invitation.
My Whole Heart for My Whole Life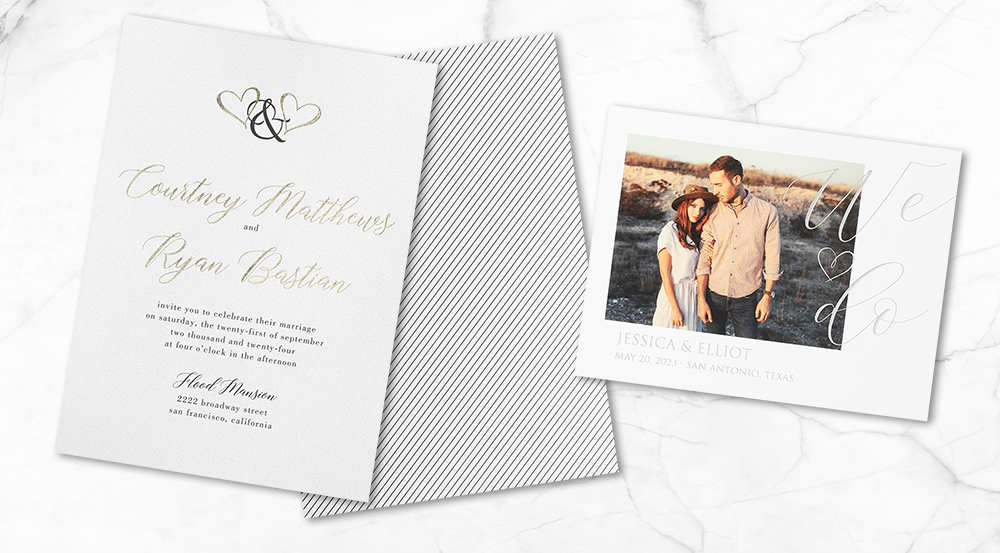 Not everyone does things in the same order. If you find a wedding invitation you love, look for a Save the Date with a complimentary design element. We doubled down on the heart design because, romance, but if an ampersand is what catches your fancy, go for it. If you love the verse or the layout featured on your invitation, look for a Save the Date that gives you the ability to recreate it or hint at it.
Diamonds are Forever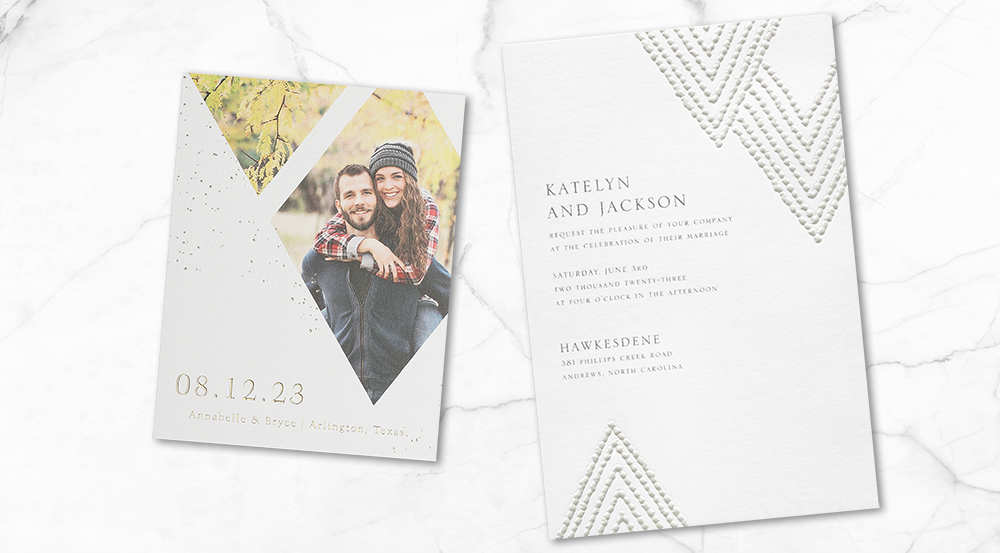 And so is your love. But that doesn't have to mean glitz, glam and rhinestones. The pairing featured here has an organic look, the diamond's iconic shape framing an engagement photo on the Save the Date. The Wedding Invitation features the diamond shape in an embossed design with a natural, slightly boho look.
Celebrate a New Beginning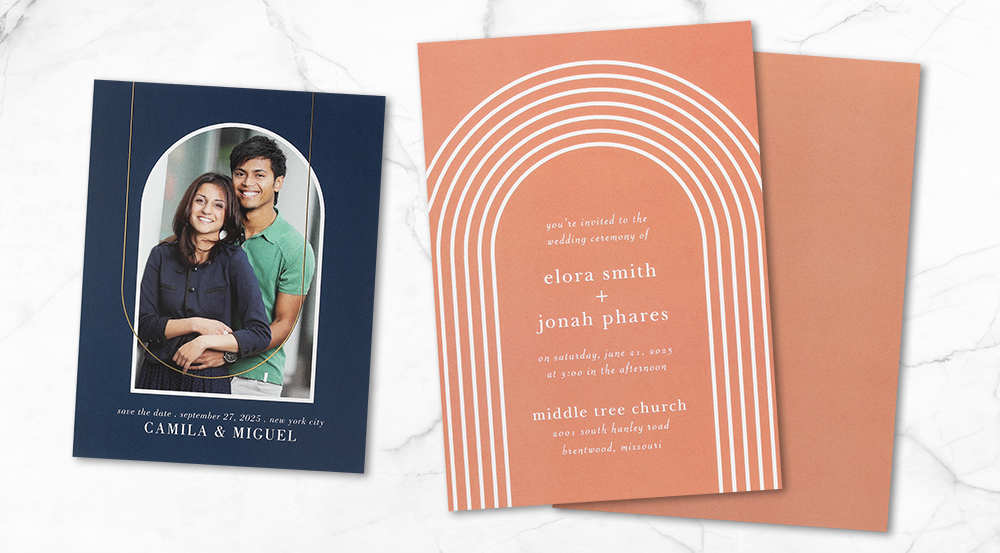 Walking through an archway symbolizes the start of your life as a married couple, and arched shapes are a hot trend, so you have many options. One way to begin is by choosing a save the date framing your engagement photo in an arch-shaped window. Follow up with an invitation echoing the shape of a wedding arch.
Featured Items: Watercolor Abstract – Save the Date Postcard; Vivid Floral Outlines Invitation; Linked Hearts – Save the Date Postcard; Ampersand Hearts Invitation; Forever Diamonds – Save the Date – Small; Organic Diamond Invitation; Arched Photograph – Save the Date Postcard; Arched Lines Invitation