Have you ever picked a present from under the tree only to discover the tag was missing, and the whole family got to play "who's it from?" It's good holiday fun, but the fun fades as the real detective work begins, and you find yourself sending texts and making calls trying to figure out who sent the gift.

Yeah, we can't help you with that. But our personalized wrapping paper can keep your gift from becoming a mystery package. Last year we introduced personalized two-sided wrapping paper, and it was a hit! The big 28″ x 22″ sheets of heavyweight gift wrap can be customized on both sides and features all-occasion and holiday designs. You can read all about it in this post on Crafted For You. These on-trend designs are perfect for holidays, birthdays, baby and bridal showers, Mother's day and more.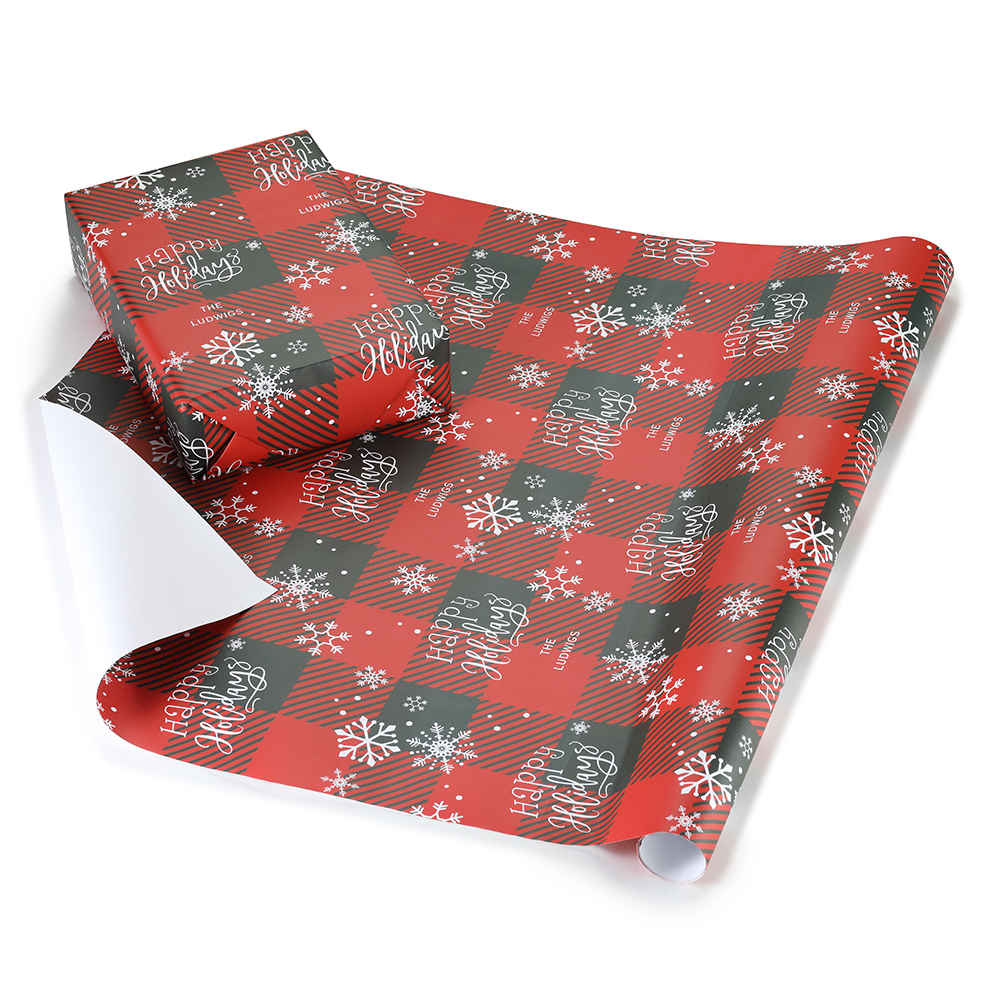 This year, we're adding rolls of single-sided personalized wrapping paper to our offering, just in time for the holidays, so you can wrap even bigger gifts. It's 29 1/4″ wide, and the rolls are available in 7′ and 17 3/4′ lengths. That's going to wrap a lot of presents!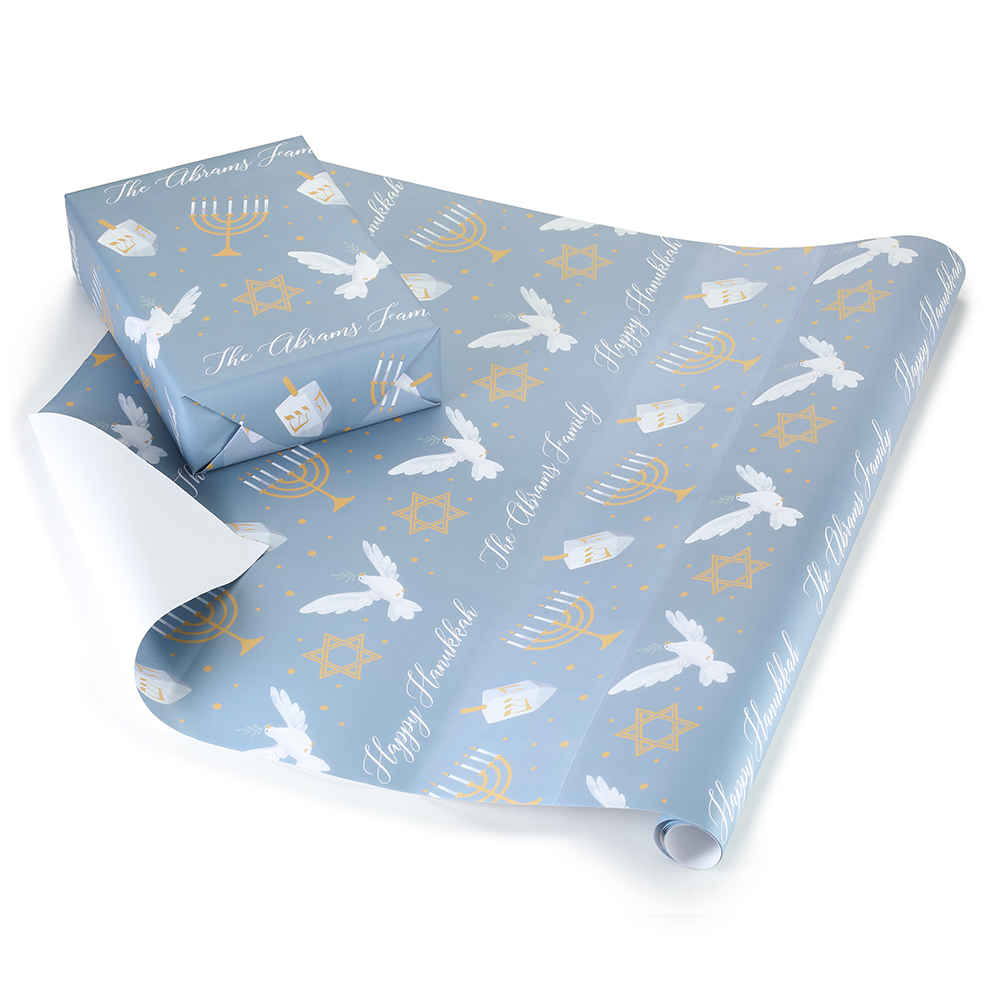 This beautiful wrapping paper makes your name a part of the repeating pattern. Several styles, including our beautiful Hanukkah design, feature a second area you can personalize with a short message. The contemporary designs are bright and whimsical and will look beautiful under any tree. And be on the lookout for single-sided rolls of all-occasion wrapping paper coming soon!
Featured Items: Merry Gnomes Personalized Wrapping Paper Roll; Holiday Plaid Personalized Wrapping Paper Roll; Symbols of Hanukkah Personalized Wrapping Paper Roll