We are so excited to introduce Personalized Wrapping Paper by Carlson Craft, and we can hardly wait to roll (pun intended) this brand new offering out to all of you!
Let's start by making it clear that this is not just novelty gift wrap. We have taken quality wrapping paper and printed it on the front and back with bright and colorful designs you can personalize. You heard right! This wrapping paper is two-sided and personalized on both sides.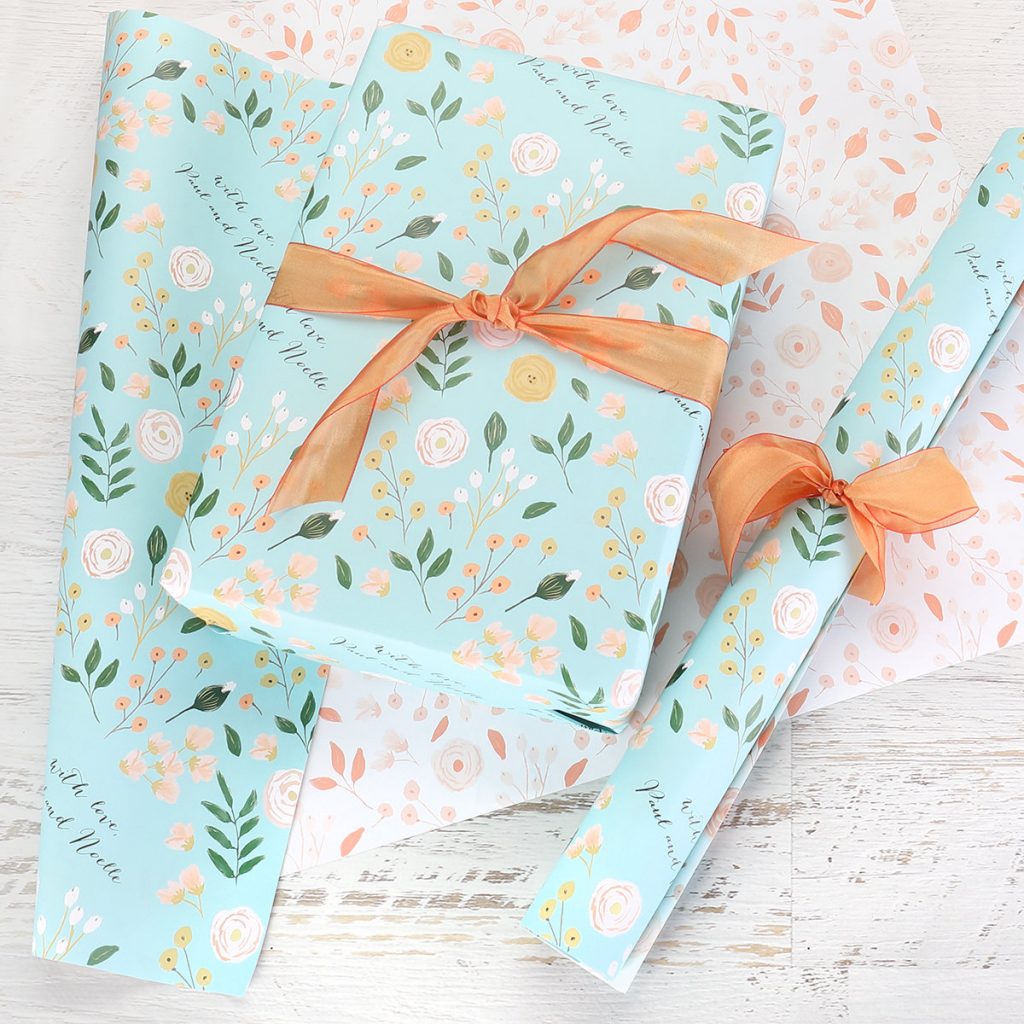 Each sheet of personalized gift wrap reverses to a complementary pattern so you can easily create a coordinated look when gifting multiple packages. The premium heavyweight paper wraps smoothly and forms sharp creases, and it's shipped rolled in a sturdy box, so you don't have to worry about fold lines.
Customization options vary by design but may include photos, messages, names and choice of background color. You will receive five sheets of digitally printed, 28" x 20" paper, which is rolled and shipped in a durable box. We offer both all-occasion gift wrap and personalized holiday wrapping paper so you can create an unforgettable gift opening experience at Christmas and any other time of year.
Ready to take your gift wrapping to a whole new level? We thought so!