Did you know Carlson Craft now offers a Stationery Subscription Box? Yep! Now you can have a charming little box filled with 16 boutique greeting cards delivered to your doorstep every season. It's called the #HappinessDelivered Stationery Box and this is one subscription box you will write home about!
Our first box, the Spring Stationery Box, is being delivered to people all over the country this week, and we wanted to give you a little peek at what's inside. The Spring Box includes 8 unique designs, each individually wrapped with its own matching envelope to keep ensembles pristine before sending to that very special someone. Each box comes with 16 cards total (2 of each design) plus a special gift! The spring box came with a stationery pen designed to write fluidly and inspire you to immediately start delivering a little happy in the form of a greeting card. We have given you all the tools you need to kick-start the month of April as National Card & Letter Writing Month!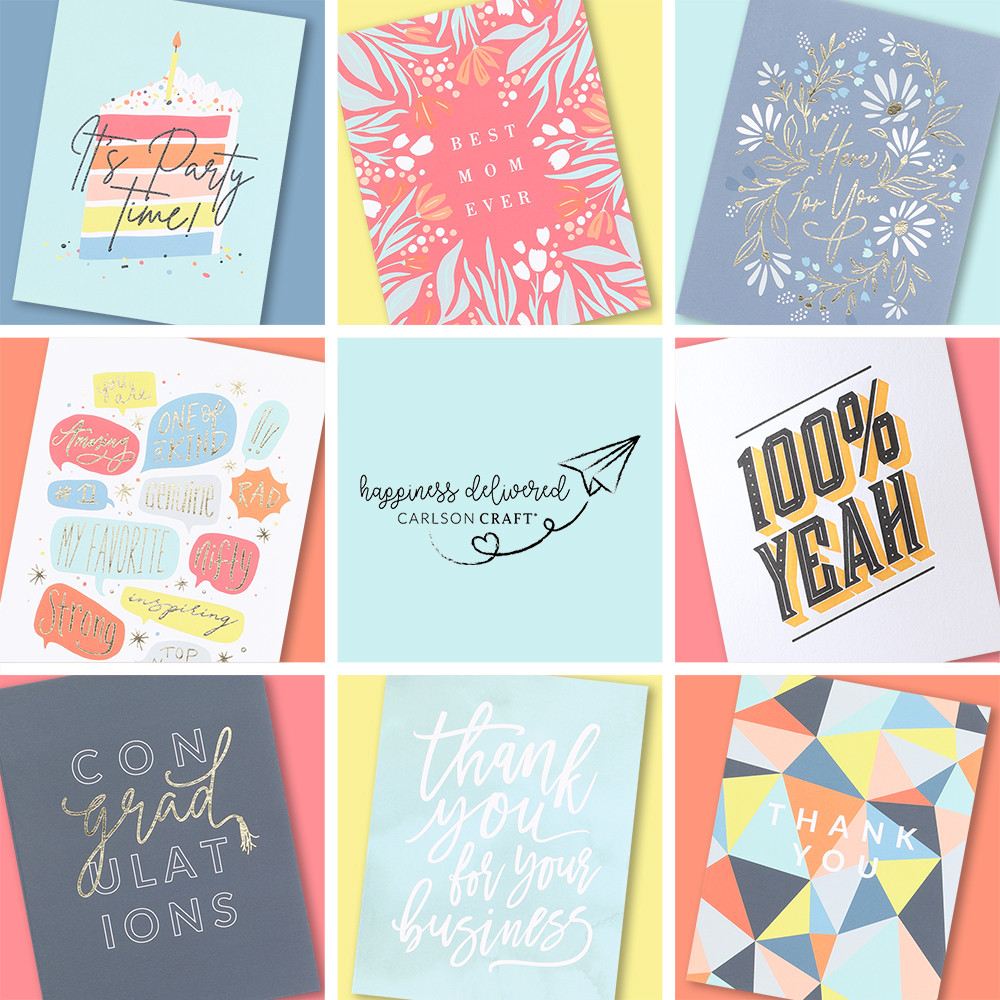 The Summer Stationery Box is now available for order, and will be through May 23. Each box is $29.99 and showcases a variety of Carlson Craft's most popular specialty print processes, including letterpress, foil stamping, raised thermography and state-of-the-art digital printing.
Customers receive two of each exclusive design — for a total of 16 premium cards – at a cost of less than $2 each! That's a steal considering quality cards at your nearest department store are anywhere from $3.49 to $7.99 depending on the specialty print process used
The pandemic has taken its toll on all of us. This carefully curated subscription box is our way of making it easy for our customers to deliver happiness to their friends and family. Be sure to check out #HappinessDelivered for free ecards too! Text them, post them to Facebook, add them to your Instagram story. #HappinessDelivered ecards are always free and always fun to send.