Have you heard Carlson Craft is offering a Stationery Subscription Box? This is one subscription box you'll want to write home about! Our second-ever batch of 16 boutique greeting cards has been delivered to those in the know, and spoiler alert, it's awesome!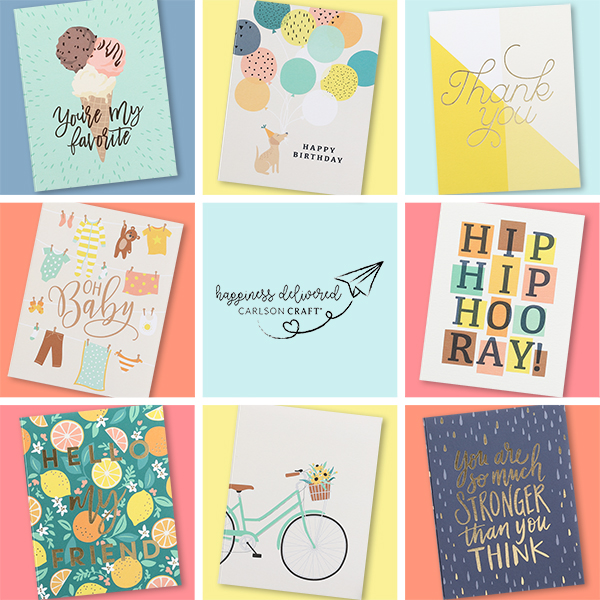 Each collection includes 8 unique designs, each individually wrapped with its matching envelope just like the high-end cards you'd find in a boutique. Each box comes with 16 cards total (2 of each design) plus a special gift! The summer box came with matching envelope seals, cute little extras that add to the fun of sending ‑ and receiving ‑ an unexpected greeting.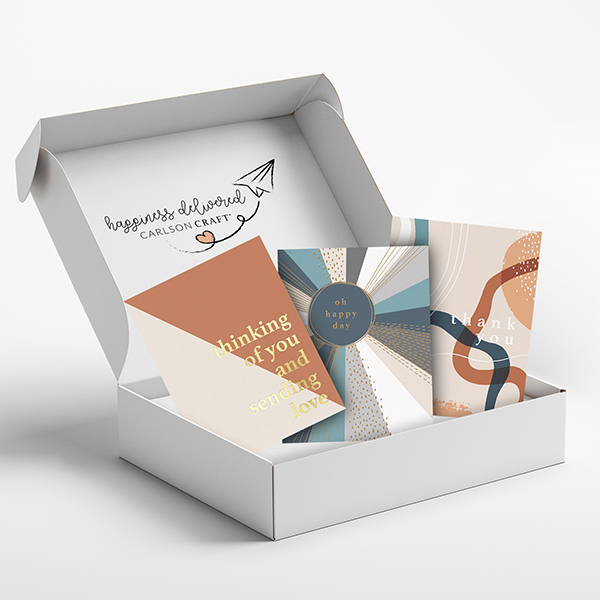 You can order the Fall Stationery Box now through August 29 for delivery in mid-October. Each box is $29.99. That's less than $2 each for quality cards featuring Carlson Craft's state-of-the-art digital printing and specialty print processes, including letterpress, foil stamping and raised thermography.
This carefully curated subscription box is our way of showcasing our fresh new designs and expert printing while making it easy for our customers to deliver happiness to their friends and family. You'll love the convenience of having thank-you notes and cards that celebrate life's events, big and small, at hand. You may even find yourself brightening someone's day by sending a card "just because!"
Be sure to check out Happiness Delivered for free ecards too! Text them, post them to Facebook, add them to your Instagram story. #HappinessDelivered ecards are always free and always fun to send.