Congratulations, graduates! We've come up with some great new products to help you celebrate this momentous event in style.
Last post, we talked about our new graduation yard signs. Now it's time to spread the news about another exciting group of shaped products: foam photo and signature boards. Work with your grad to create a meaningful memento or surprise them with a one-of-a-kind gift.
Use one of three different layout options to create your masterpiece. Want to tell your story in pictures? Our collage board is the choice for you.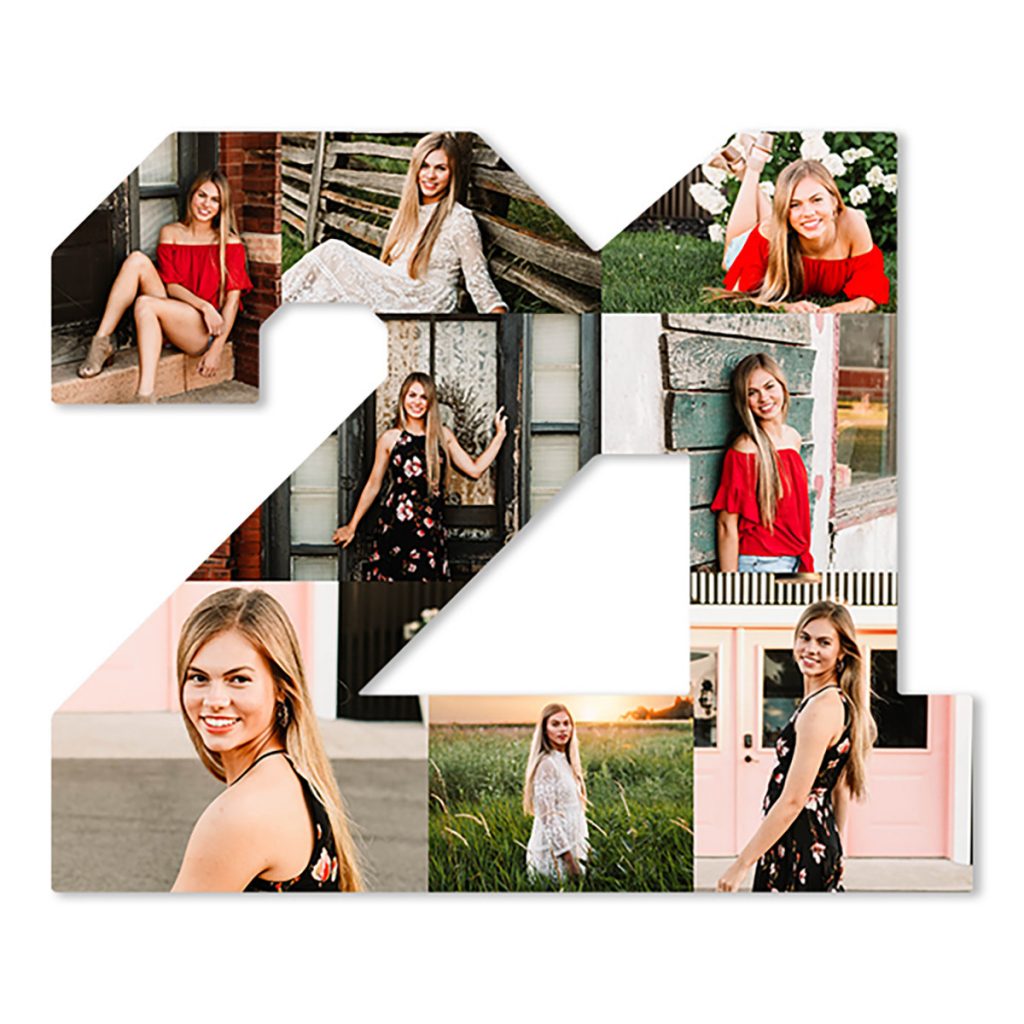 Is showcasing a few special photographs more your style? We've created the perfect layout for each number and letter. All you need to do is upload a few photos and add a personal message. This option leaves plenty of room for friends and family to sign their names.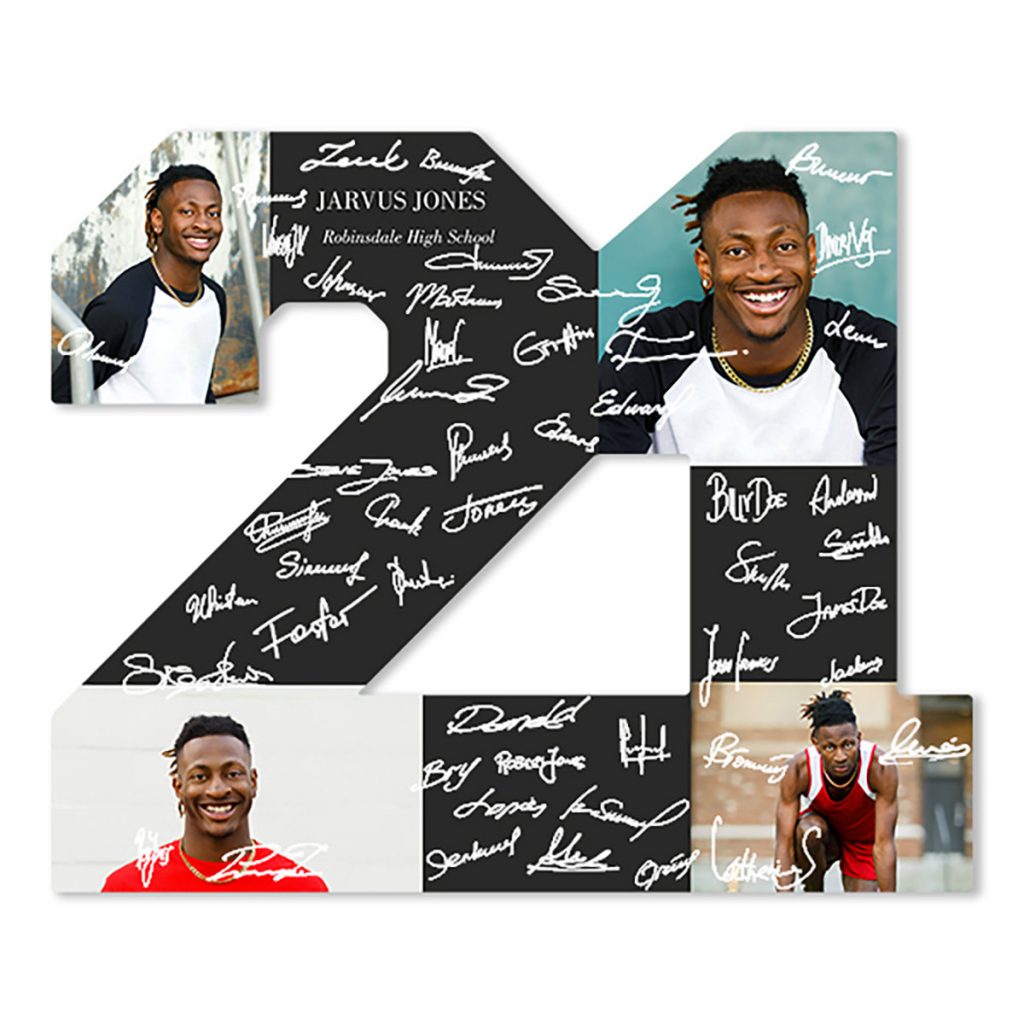 Need more room for signatures and well wishes? Our third option lets you create a fun alternative to a guest book by adding a personal message and omitting the photos entirely. Any option you choose will add a unique and personal touch to the grad party. Or to any celebration — they're perfect for anniversaries, birthdays and baby showers too!
They look great as part of a wall display or as a focal point on an awards table, and while not intended for outdoor use, you could use them in protected areas, like in a grad door display. After the celebration, they will become a treasured keepsake, perfect to display in a bedroom or dorm!