Yard signs have been a fun way to celebrate the graduate for years now, and we have offered a really nice selection of yard signs featuring senior photos and personalized choice of message. This year we're adding something totally different from the norm and you're going to love them!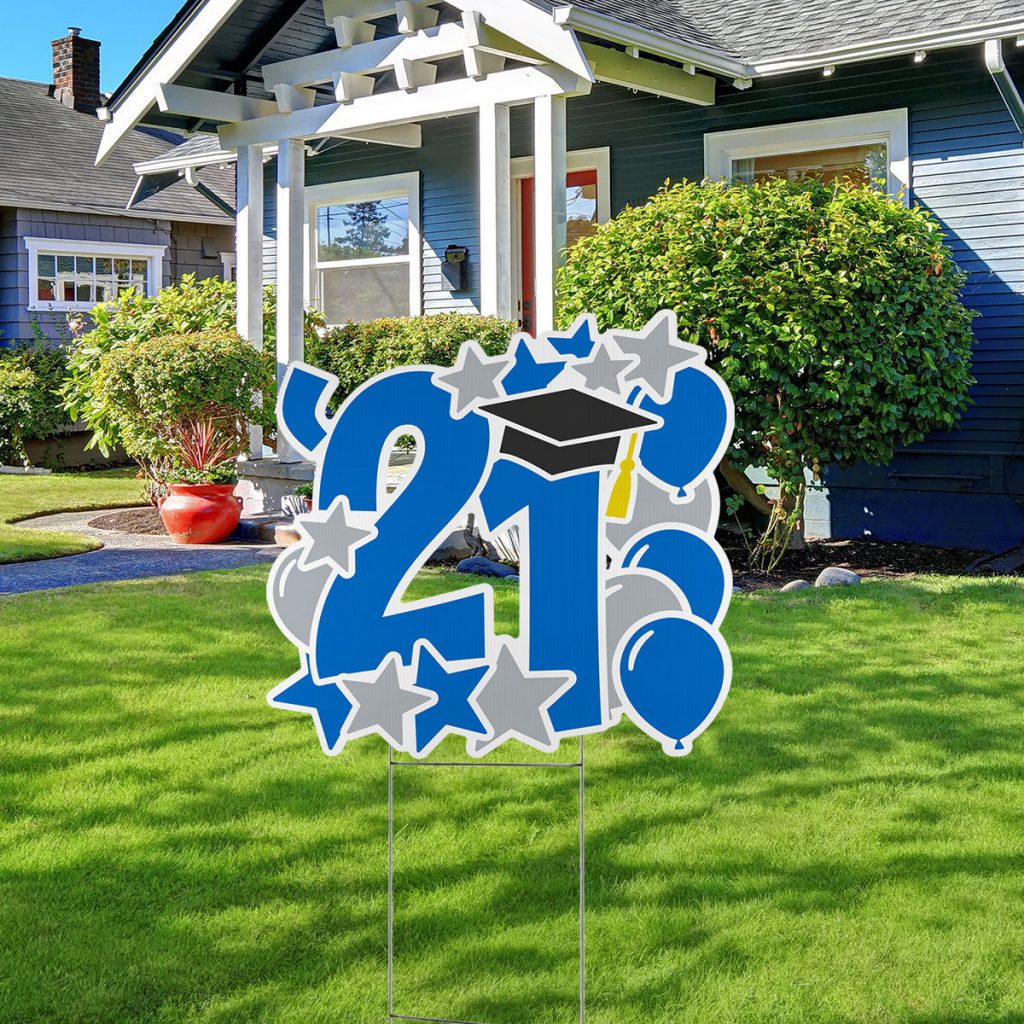 Customize with the graduate's school colors and put them in the yard to let everyone know a grad lives here. The Shaped Graduation Yard Signs are die cut for a uniquely eye-catching silhouette and they're nearly double the size of our standard rectangular yard signs. The graduate can choose from three distinct styles: the full year, the last two digits of the year and "class of" with the year.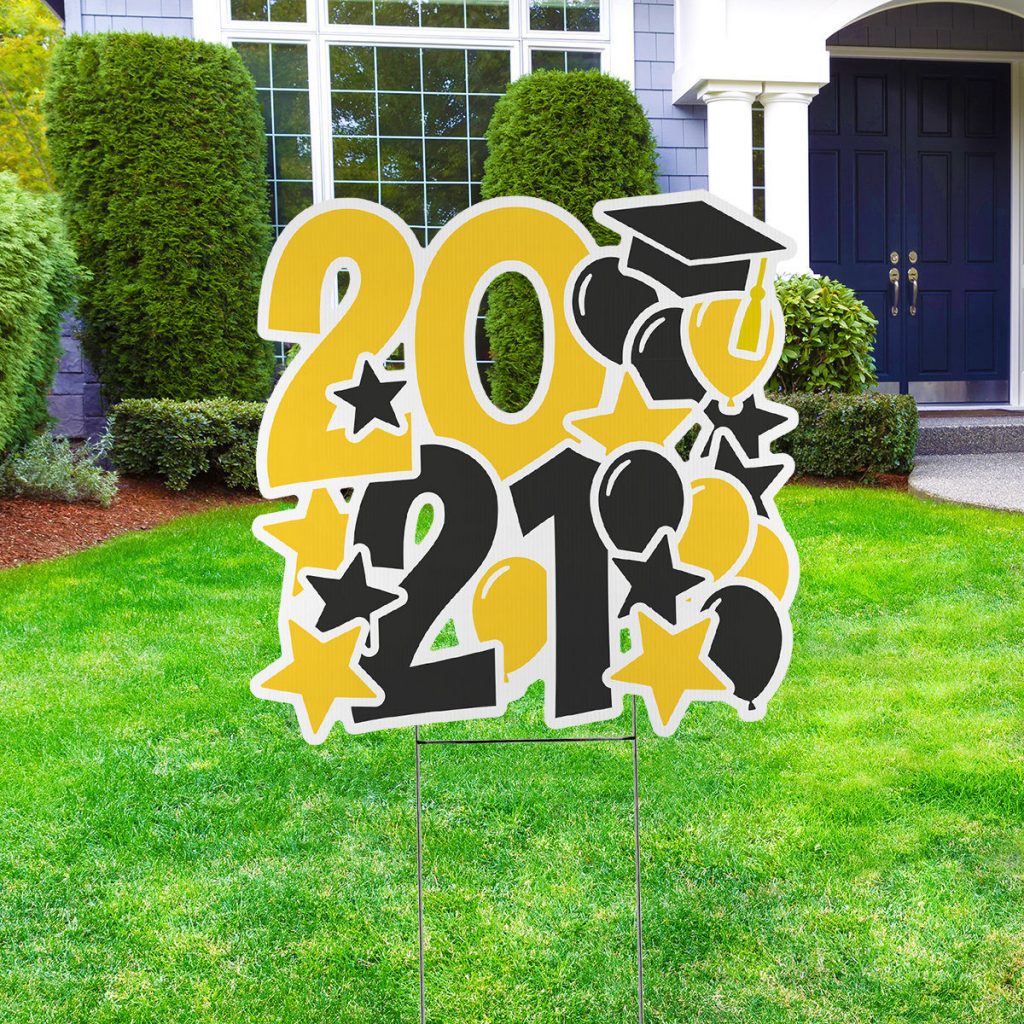 The grad cap and tassel remain black and gold in all three designs, contrasting perfectly with the grad's chosen colors and drawing special attention to this significant achievement. These extra-large yard signs are perfect as graduation party decorations, for displaying in car parades or for guiding guests to the celebration. Find the right one for your graduate!