We are over the moon about our spring wedding invitation designs! Wedding stationery doesn't get more beautiful than this.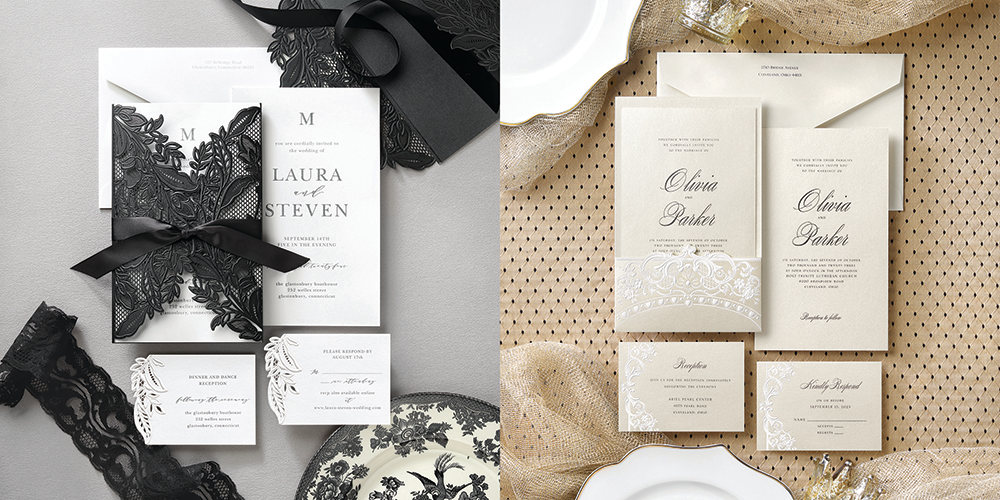 The spring release of Wedding Collections by Carlson Craft includes all-new designs for each collection: Classic Collection, Luxe Collection and Trend Collection. You can find each and every design in all three collections by browsing the Spring Lookbook. Take your time because you don't want to miss a single detail.
Some of our favorite design elements in the spring release include intricate embossing, greenery accents in enhanced raised foil, luxurious wraps and pockets. Be sure to check out more affordable ensembles, like Seal 'n Sends and Sep 'n Sends, featuring hot design trends found in Classic Affordable Ensembles and Trend Affordable Ensembles.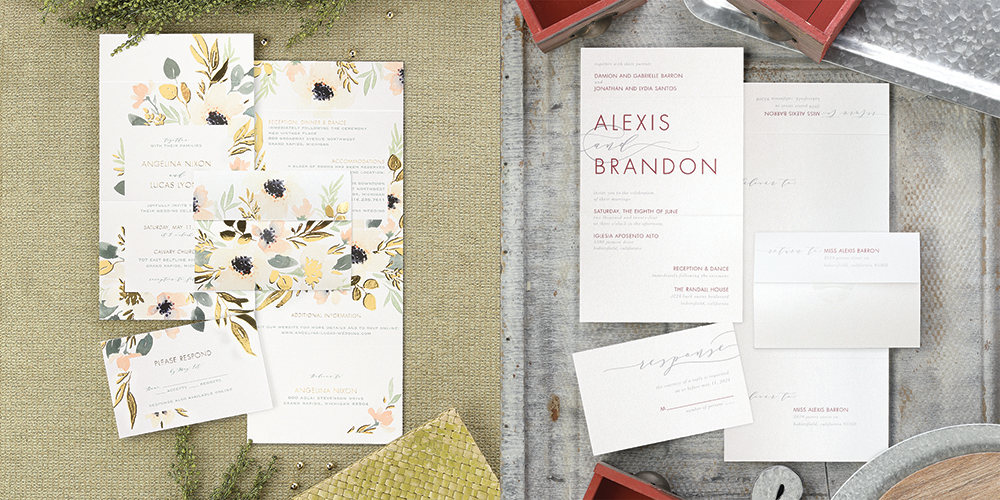 Happy shopping! We hope you find the wedding invitation of your dreams. If you need help? You can always contact your local retailer to walk you through the options in person or handpick designs that fit your unique wedding style.