The Summer Stationery Box is available for pre-order. Order now and get ready to deliver a little happiness to the world one card at a time!
As always, the collection gives subscribers early access to the latest on-trend greeting cards from Happiness Delivered. This collection focuses on fun and friendship and long summer days, and features a variety of luxe printing processes like letterpress, foil stamping, enhanced raised foil and thermography. You'll receive 16 boutique quality greeting cards (two each of eight designs, each with its own designer envelope) and a surprise gift, all for only $29.99. The price even includes shipping.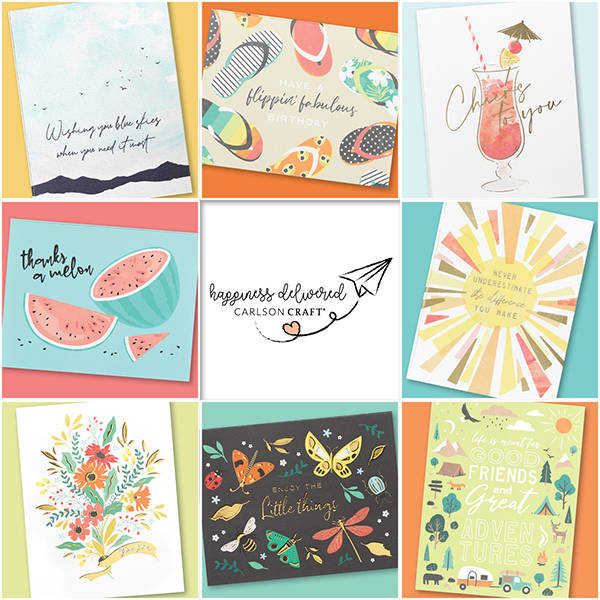 Are you just discovering Happiness Delivered for the first time and curious about our earlier collections? We've gathered past best sellers into a fantastic all occasion assortment. We also have assortments for birthdays, thank you cards and one that's just for fun. You can even order your favorite individual cards in quantities of 10. Cost varies by print process, but at $1.79 – $3.79 per card, you can't beat the price!
New boxes are curated seasonally. That's four boxes a year! The 2023 Summer Stationery Box is available to order through May 22, 2023. Boxes will be curated and delivered in early July. The Fall Stationery Box will be available for order starting May 23rd.