Monograms are a fun way to add a personal touch to stationery and personalized gifts. The good news for modern couples and singles alike is that it's ok to throw the traditional rules for monograms out the window and create a symbol that's uniquely your own. But before you break the rules, you have to know the rules. Or at least the basics.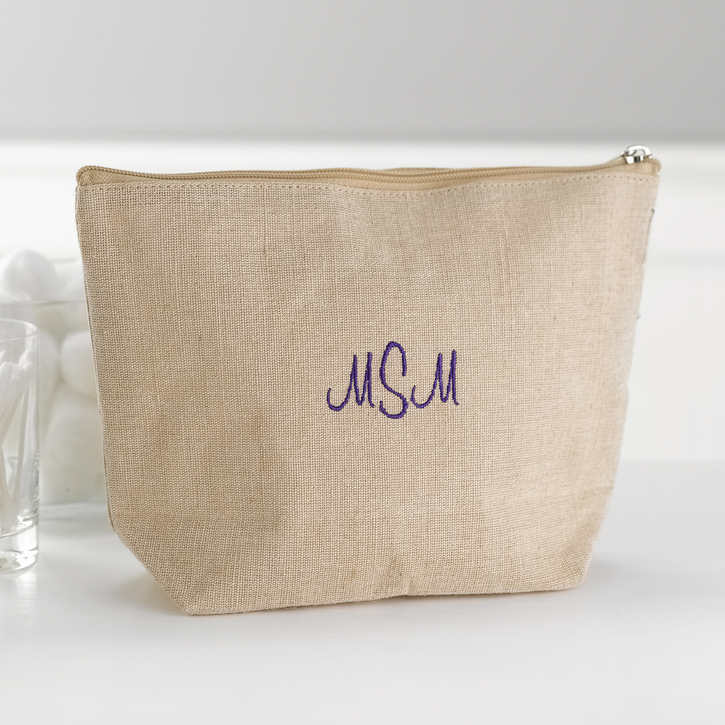 The three-letter monogram has two variations: 1. for an individual, the first, middle and last initials are placed in order and usually in the same size and style. 2. popular with engaged and married couples, the bride's first initial is followed by the last initial of the shared last name (often in a larger or more ornate style), followed by the groom's first initial.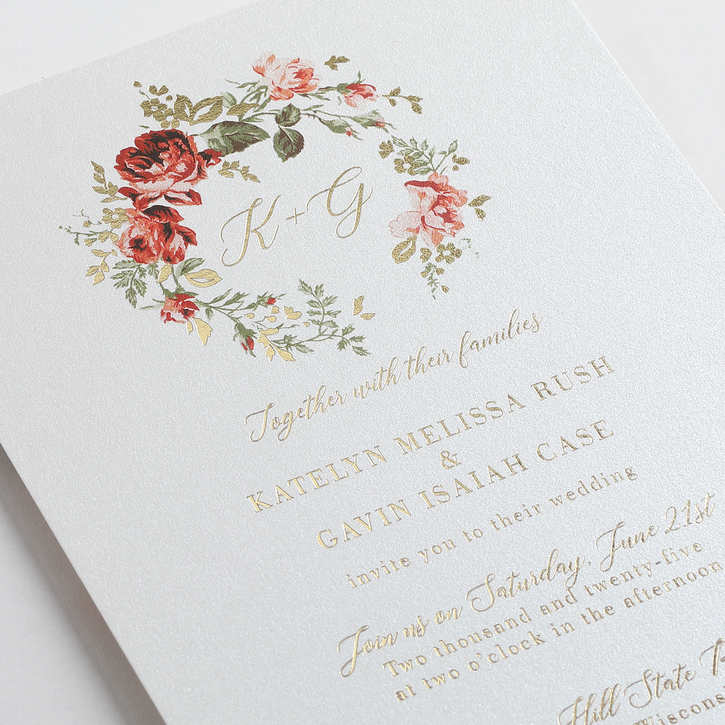 For couples, we love the look of initials enclosed in a heart or wreath, like this wedding invitation featuring a lovely circlet of roses. Strictly speaking, it's not a monogram, but it's a beautiful expression of a couple's commitment to each other and the beginning of their life together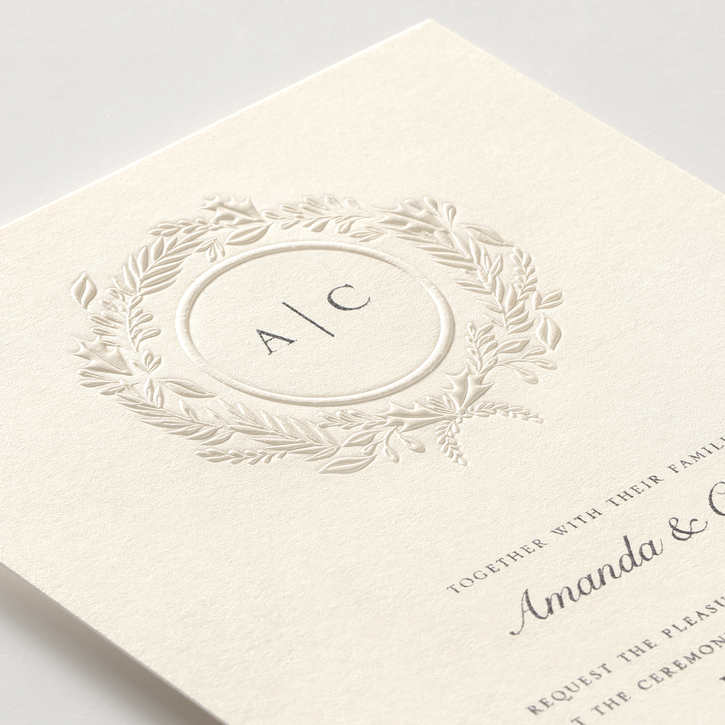 You can give a modern monogram a more traditional look by combining it with classic elements, like the blind embossed wreath featured on this classic wedding invitation. What a gorgeous representation of the couple's union.
If you want to know more about the "proper" rules, visit Southern Living for an excellent and detailed article. A more modern take, which we enthusiastically endorse, is found at Gray Malin.
Featured Items: Custom – Jute Cosmetic Bag, Rosy Circlet Invitation, French Antique Framed Monogram Invitation