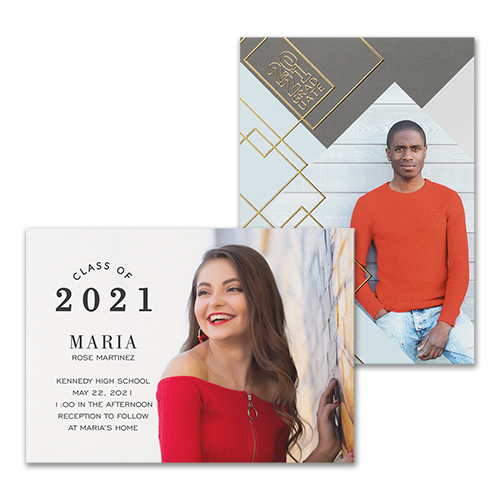 1. Begin with the invitation.
Have fun selecting your perfect graduation party invitations. Personalization options allow you to add important details to the invite. Your guests will want to know if the gathering is outdoors and whether masks are needed. Stating "Masks are encouraged" or "Please mask up" will keep guests informed and prevent misunderstandings.
2. Check local guidelines.
Be sure to check local guidelines for gathering sizes and other restrictions. Be sure to add any necessary information to the invitation.
3. Decorate outside.
Yard signs help celebrate your grad, make it easy for guests to find your house and guide them to the party. If the party is indoors, decorate your door! Full photo posters of the grad are an excellent option, and you'll find lots of other inspiration on Pinterest.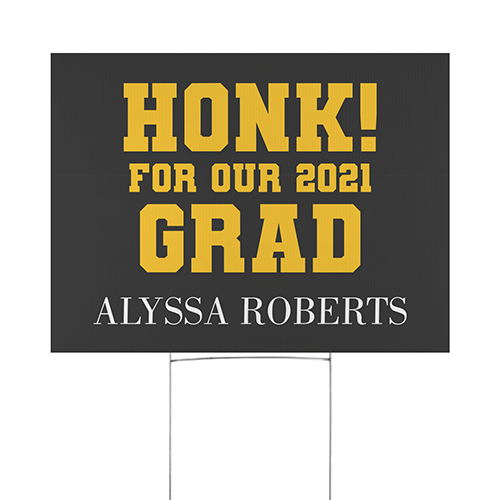 4. Consider staggering start times.
Seniors and others more vulnerable to the coronavirus may not feel safe in large groups just yet. Dedicating an hour before the party starts for seniors is a good idea. You can also invite guests to attend at a specific time if you're planning a larger gathering.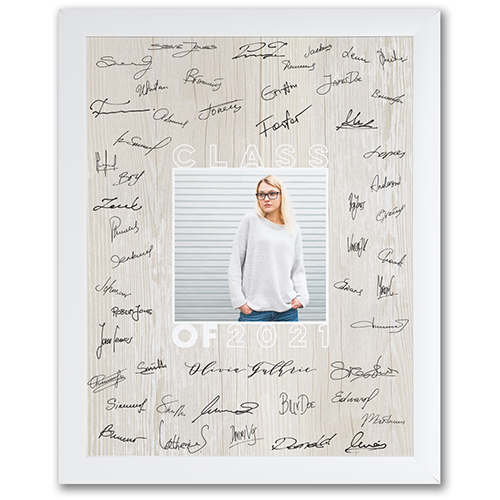 5.Need a focal point?
A poster featuring a photo of the grad will look great! Signature posters are a great focal point and a uniquely personal alternative to the traditional guest book. It's sure to become a treasured keepsake for the graduate. Be sure to provide plenty of pens (and hand sanitizer) for your guests while signing the poster.
6. Try sociable seating.
Set up well-defined seating areas to encourage conversation at a safe distance. You can mix and match chairs and tables to create a fun, eclectic look. If it's a nice day, go ahead and bring indoor seating outside to create clearly separated social nooks.
7. Bring on the games!
People always enjoy bean bag toss and if you have the room for croquet, go for it! Social distancing is a requirement for a hula hoop contest, or you can do something low-key but funny like grad-libs.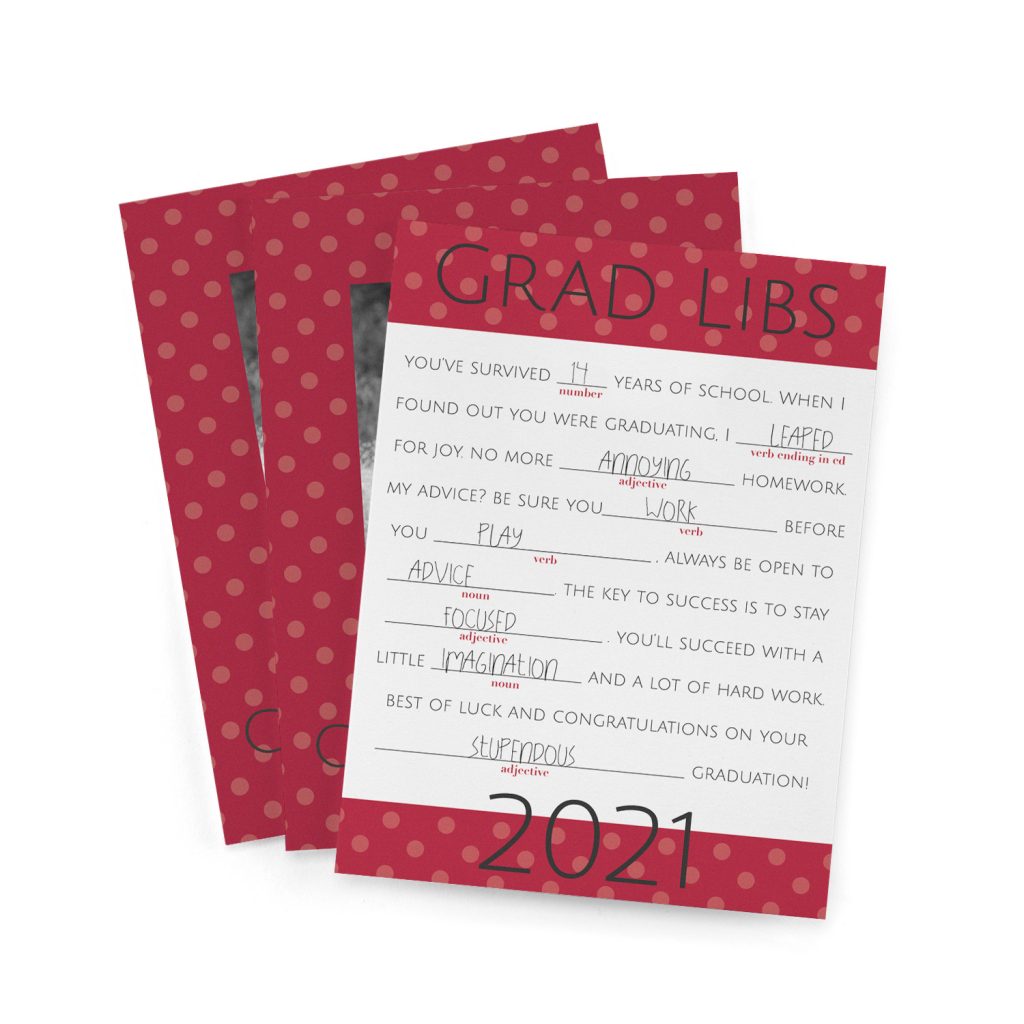 8. Divide and conquer.
Set up separate stations for beverages, main dishes and desserts. This will discourage crowds of people from gathering in one place when getting food and drinks. Or look for fun and creative ways to serve individual portions. Create a fun deli or take-out theme with the right containers!
9. Support local businesses.
Taking advantage of a local bakery is a no-brainer, but don't forget to check out your favorite local restaurants and cafes. You'll reduce your workload, and they'll appreciate your support.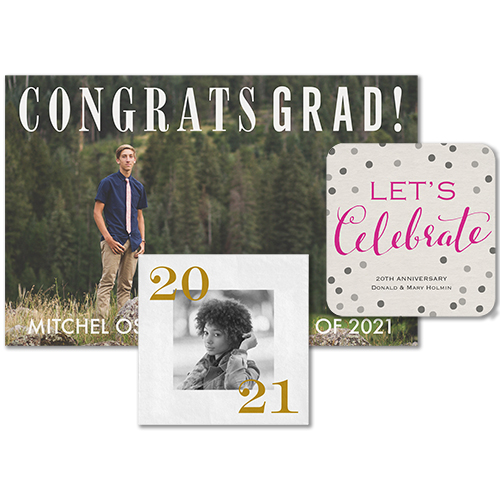 10. Get personal.
Customized coasters, napkins or placemats are a great way to share photos or fun facts about the grad. A photo poster left on the table for guests to sign is a fun alternative to a guest book.
11. Connect with those who can't attend
Send graduation advice cards so those who can't attend in person can share their memories or hard-earned advice, and keep some on hand so party attendees can share theirs. Advice cards are also great conversation starters.
12. Above all, be gracious.
It's disappointing if some friends or family members don't feel comfortable attending even the most carefully planned gathering, but remember everyone is dealing with COVID-19 in different ways. The celebration will be wonderful, whether it's large or small!