Finding the right Baptism invitations or Christening invitations is important, and that task starts with understanding exactly what you're looking for!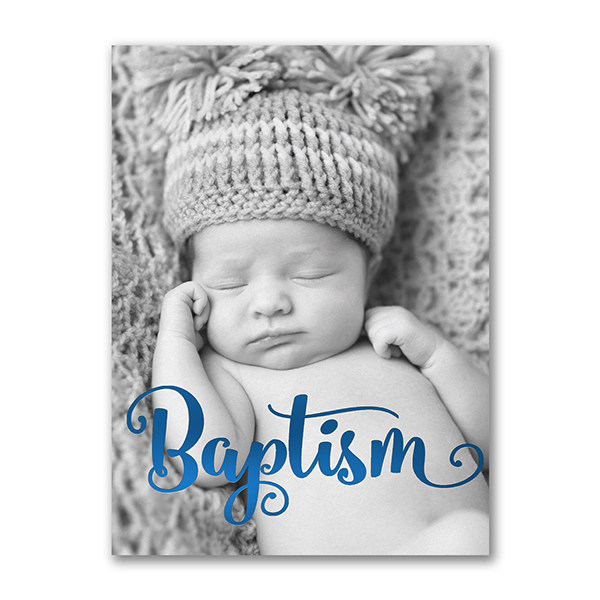 The terms Baptism and Christening have become interchangeable over time but there is a difference. A Baptism is a Christian sacrament marked by the ritual use of water and admitting the recipient to the Christian community. Christening refers to the naming ceremony within a Baptism where the priest or pastor asks "What name have you given your child?"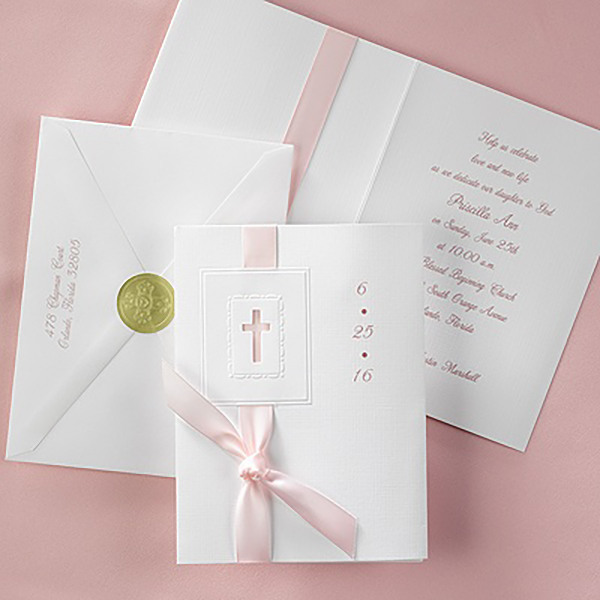 Wondering how Baptism invitation wording is different than Christening invitation wording? There really isn't any difference. Like we said above, the terms are often used interchangeably. So any invitation wording examples you find for one can be used for the other. You'll find lots of Baptism wording examples as you shop the many invitations we offer here at Carlson Craft.