Love is in the air, so now is the perfect time to discuss romantic wedding invitations featuring beautiful watercolor designs enhanced with the shine of metallic foil. We've chosen to highlight this invitation because its design is perfect for illustrating how the foil you choose can enhance your wedding invitation suite.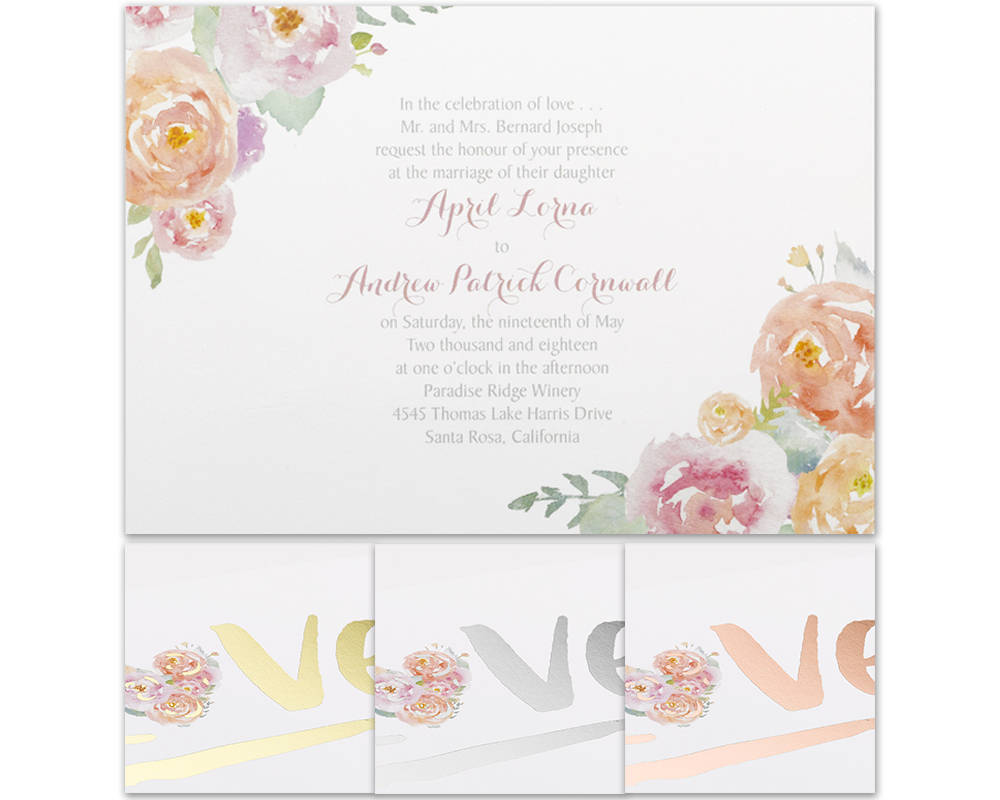 The pink and coral watercolor flowers on the front of this wedding invitation hint at what's to come on the card's back, but the foil is a delightful surprise. The bold "Love" design allows the smooth texture and satiny finish of the foil to take center stage, while foil highlights added to the heart-shaped florals create a cohesive look.
The close-ups illustrate the difference the choice of foil color makes to the finished invitation. Gold provides a high-impact look, and silver adds a subtle shine, while rose gold beautifully complements the colors of the watercolor florals.
Foil is front and center on the enclosure cards, repeating the bold statement on the invitation's back and adding subtle shine to the floral watercolor design.
Featured Items: Posy Watercolor – Invitation, Posy Watercolor – Response Card and Envelope, Posy Watercolor – Reception Card