Last week we revealed our new line of clear acrylic wedding invitations; now it's time to showcase our acrylic signs and decorations. These beautiful signs will welcome your guests and guide them through your big day in style. Shown above is our 22"x 18" Loved on Either Side Acrylic Sign. It catches the eye while allowing the beauty of its surroundings to shine.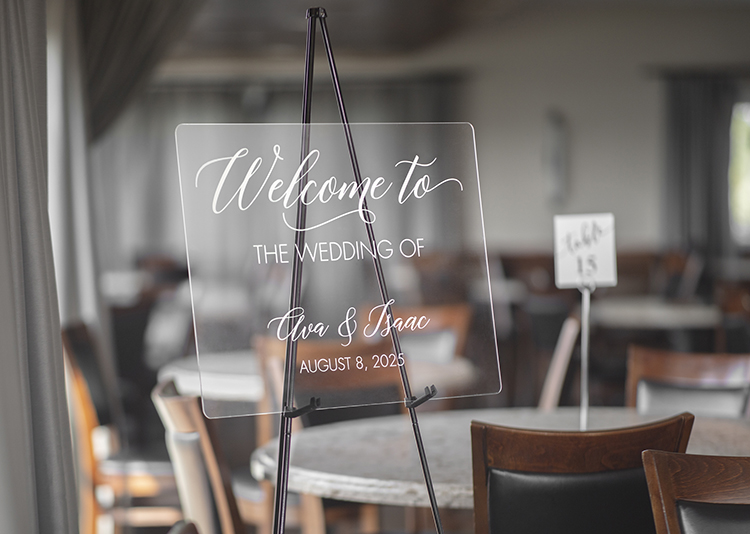 Shown on a sleek display stand, the Welcome to the Wedding Sign, personalized with the couple's names and wedding date, greets guests with style without obstructing the view of the reception hall. Check out our entire collection of acrylic signs and décor for more options.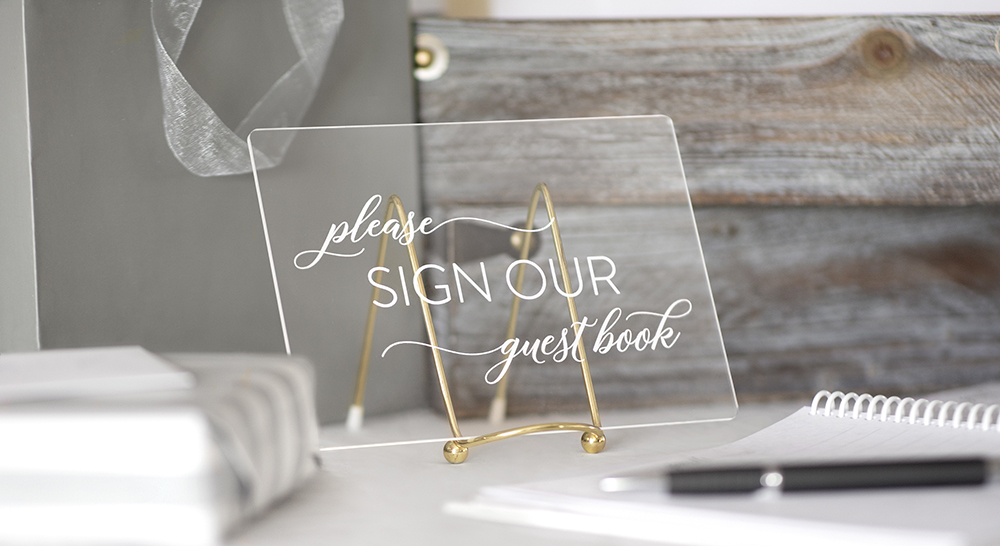 Smaller 7" x 5" signs like the Please Sign Our Guestbook Acrylic Sign shown above are beautiful when added to tabletop displays. They offer unique style and keep tablescapes clean, minimal and modern.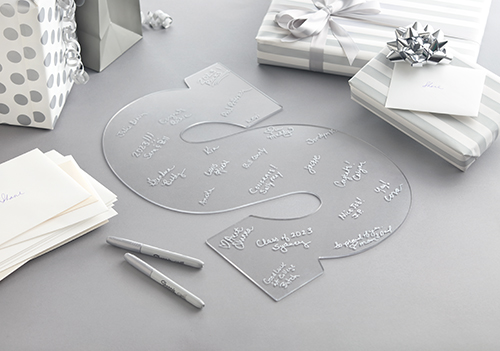 Clear acrylic signs shaped like letters or numbers can be decorated with permanent or oil-based paint markers to match your décor. Choose one that represents the last initial of your married name and leave a special message for your guests, or have your attendants sign them for a unique and memorable keepsake. Generously sized, these are 18" high (the width depends on the letter) and can be displayed on a table or hung on the wall.
Check out our new lookbook at issuu.com and be inspired by the entire Clear Collection, including wedding invitations, holiday cards, and accessories!
Featured Items: Loved on Either Side Acrylic Sign, Welcome to the Wedding, Please Sign Our Guestbook Acrylic Sign, Acrylic Letters and Numbers