Make your wedding invitation the centerpiece of a gorgeous ensemble or keep things simple (but never plain) with the colorful contemporary designs of the Trend Wedding Collection. You'll find endless options for personalizing each invitation.
Backers and Pockets

Begin by selecting a wedding invitation inspired by one of today's hottest trends and accessorize with backers and pockets in your color choices to get exactly the look you want. Placing a backer behind your wedding invitation adds depth, and provides an element of sophistication. They can be placed behind the invitation or between the invitation and a pocket for an elegant layered look. Many Trend invitations come with the choice of a classic or gatefold pocket to keep all your enclosures organized, ensuring a polished presentation.

If you want to include an accommodations card or another card with additional information, stacked enclosures will provide a neatly layered look.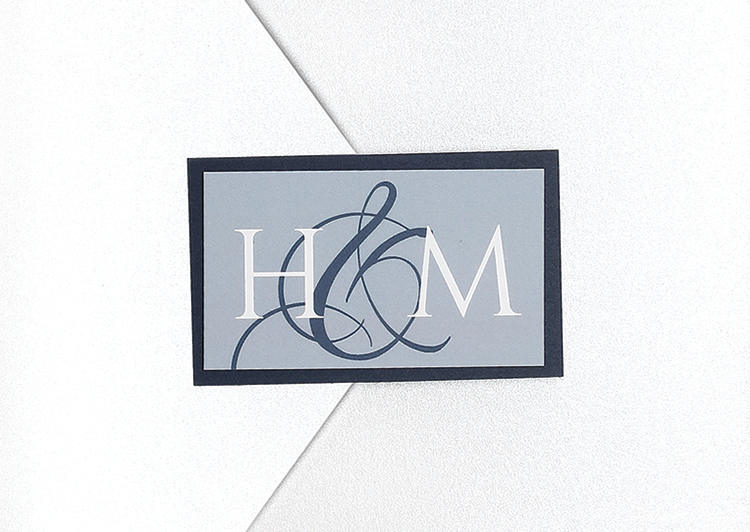 Coordinating pocket tabs, with or without backers, will ensure your guests are impressed from the minute they open the envelope. They add a finished look to your ensemble while securing your pocket. Like our backers and pockets, tabs come in a variety of colors in matte and shimmer papers. All our backers, pockets and tabs come with glue dots that make assembly easy and mess-free.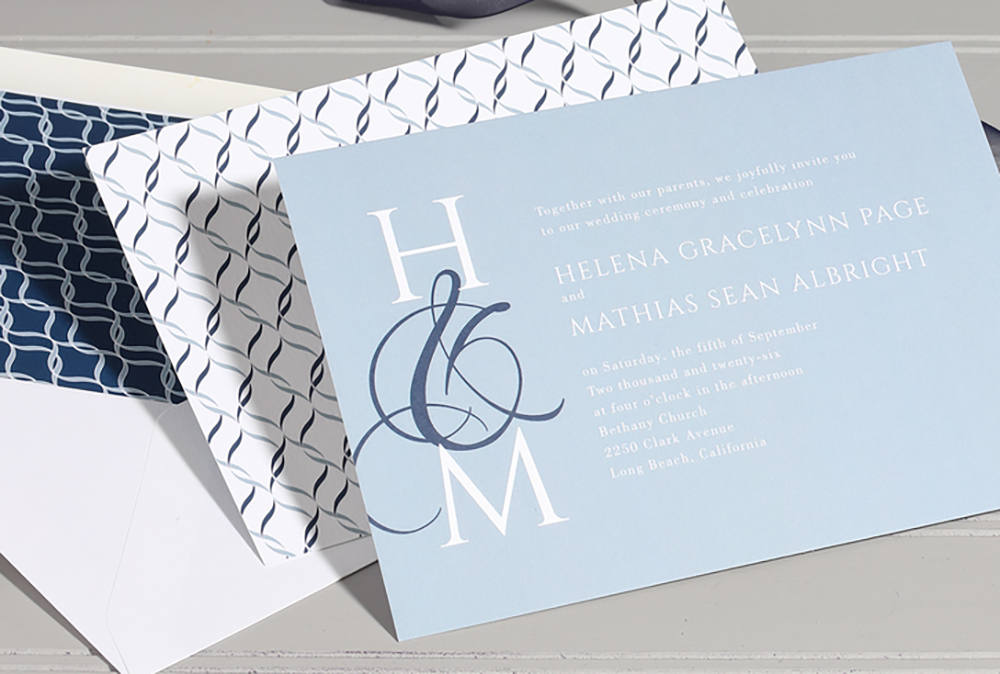 If backers and pockets aren't your thing, many invitations in the Trend Collection feature a coordinating design on the back. You can also customize it by rounding the corners or trimming the invitation into a special shape, like an arch. Read all about them in our post, Have you explored invitation trim options?
Coordinating Items
The ordering process is intuitive, and coordinating items like reception and response cards, pocket tabs and envelope liners are displayed along with your invitation, so you can pick the items you want all at one time! You don't need to worry if your choices will work. If a trim option doesn't complement an invitation, or an invitation won't fit in a pocket, the option isn't offered, so the ordering process becomes about you and your sense of style.
A little overwhelmed? Contact one of the amazing retail partners that over Carlson Craft invitations. These stationery experts can help you choose colors and papers and guide you through the entire process with ease.
Featured Item: Abundant Ampersand Invitation