1. Regency Romance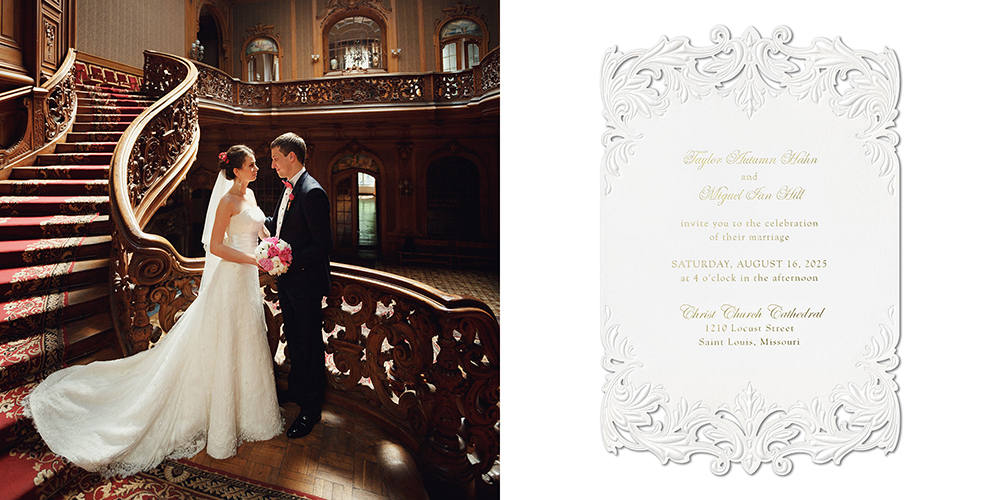 If you're anxiously waiting for the next season of Bridgerton to arrive, you won't be surprised to learn that Regency inspired weddings are popular with couples looking for a romantic theme. This lavish look includes everything from luminous accents like candlelight and pearls to period fashion like empire waist dresses and feather accessories. Couples can set the scene by renting a ballroom-style venue, mansion or even a Bed and Breakfast for a smaller, more affordable affair. The Luxe Wedding Collection has some absolutely gorgeous wedding invitation options with embellishments like deckled edges and pearl foil embossing to set the tone beautifully.
2. Destination Weddings Close to Home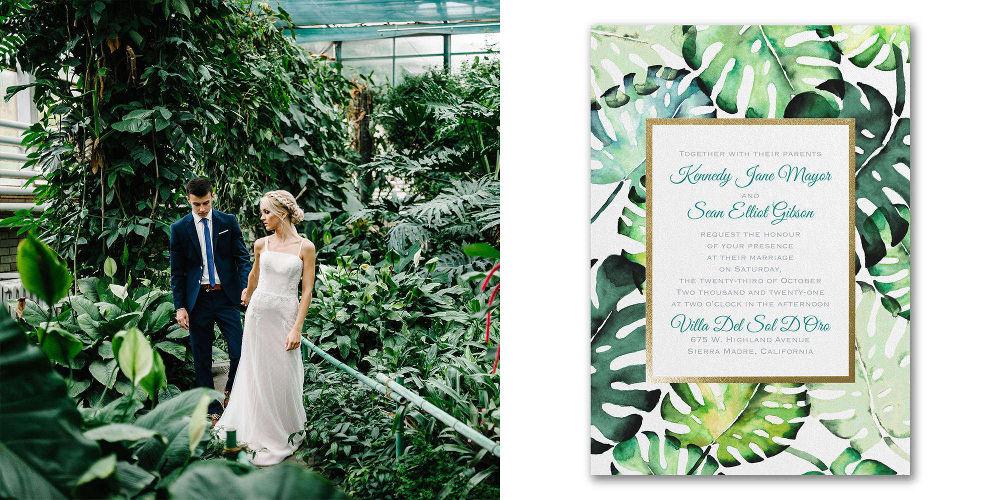 Couples looking for a laidback theme filled with surprising elements and a fun atmosphere might be interested to know that destination weddings at home are gaining in popularity. Look for obscure venues that embody your preferred destination. Summer camps, resorts, arboretums, public gardens and local beaches are all wonderful choices. Check out rental centers for props that set the scene, including tiki bar setups and niche decorations.
3. Cake Arches
You've put a lot of time and effort into choosing the perfect cake, so show it off! A fun trend that caught our eye is framing the wedding cake in an arching design. We especially love an outdoor setting with natural elements, anchoring the cake to its surroundings and making it a focal point at the reception. This trend works equally well indoors, just make sure there is a fair amount of open space around the cake and its arch so nothing distracts from your creation.
4. Pantone Color of the Year: Very Peri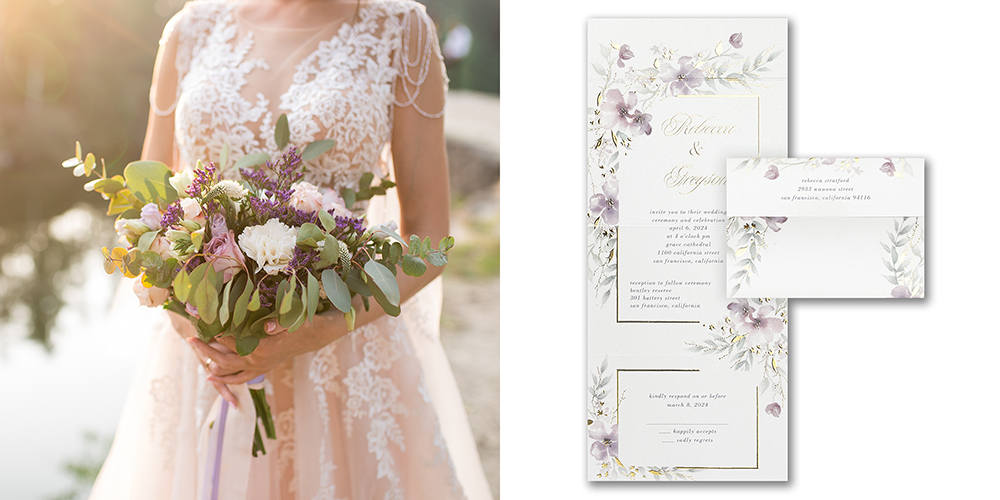 Every year, Pantone releases its color of the year plus a thoughtful description as to why they chose that particular color. We suggest reading the full Very Peri announcement but here's a taste to get you curious! "Displaying a carefree confidence and a daring curiosity that animates our creative spirit, inquisitive and intriguing PANTONE 17-3938 Very Peri helps us to embrace this altered landscape of possibilities opening us up to a new vision as we rewrite our lives."
5. Celestial Theme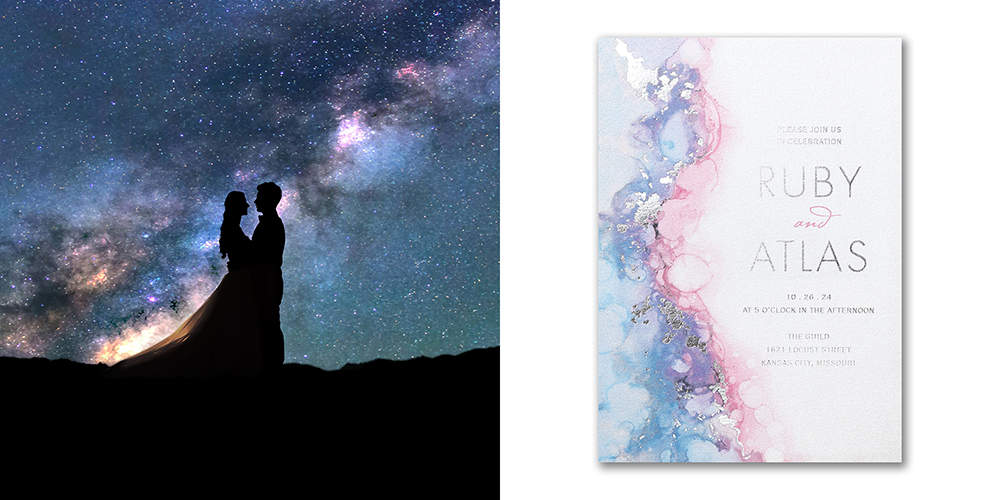 After a couple years of feeling like life is out of our control and the universe is calling all the shots, it looks like couples are simply succumbing to its influence. Celestial themed weddings make us feel like we're all a part of something so much bigger than ourselves and brings a truly luminous look and feel to a very special day. You'll find the wedding invitation above in our Trend Wedding Collection plus a few others like it but be sure to shop the Classic Wedding Collection for some sophisticated, celestial-inspired designs.
Invitations Featured: French Damask Invitation, Cascading Blooms Seal 'n Send, Romantic Palms Invitation, Spirited Ink Spots Invitation, Pastel Roses Invitation